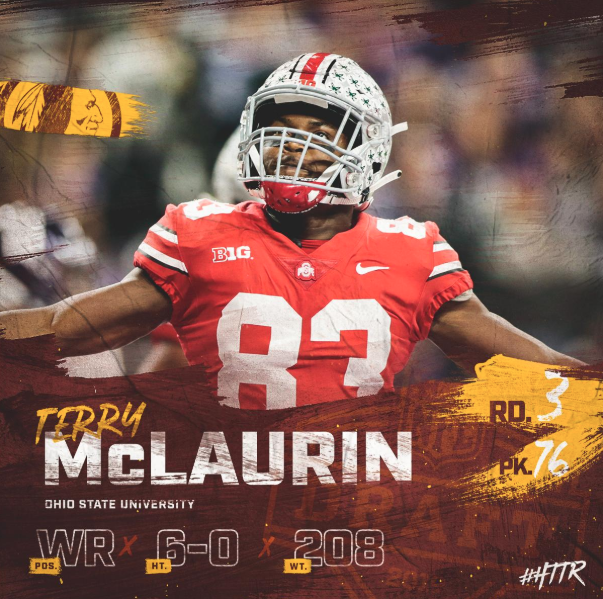 Former Ohio State wide receiver Terry McLaurin was selected by the Washington Redskins with the No. 76 overall pick Friday in the third round of the 2019 NFL draft.
He reunites with his 2018 quarterback in Dwayne Haskins, whom the Washington Redskins selected Thursday at No. 15 overall.
The 6-1, 205-pound McLaurin came to Columbus as a four-star prospect from Indianapolis Cathedral, and left among the Buckeyes' top receivers in four statistical categories — sixth in both single-season (11) and career touchdowns (19), 12th in single-season yards per catch (20.0 in 2018) and No. 13 in career yards per catch (16.7).
McLaurin — a two-time team captain — finished his career with 75 catches for 1,251 yards in 54 games (32 starts), but made a name for himself with his outstanding special teams play, specifically as a gunner on the punt team.
McLaurin was one of the top performers in the Senior Bowl in January and had an excellent workout at the NFL scouting combine in early March, which included a 4.35-second 40-yard dash. His ability to beat one-on-one coverage and his mastery of the entire route tree boosted his stock considerably, moving him from a potential late-round pick and into the second day.