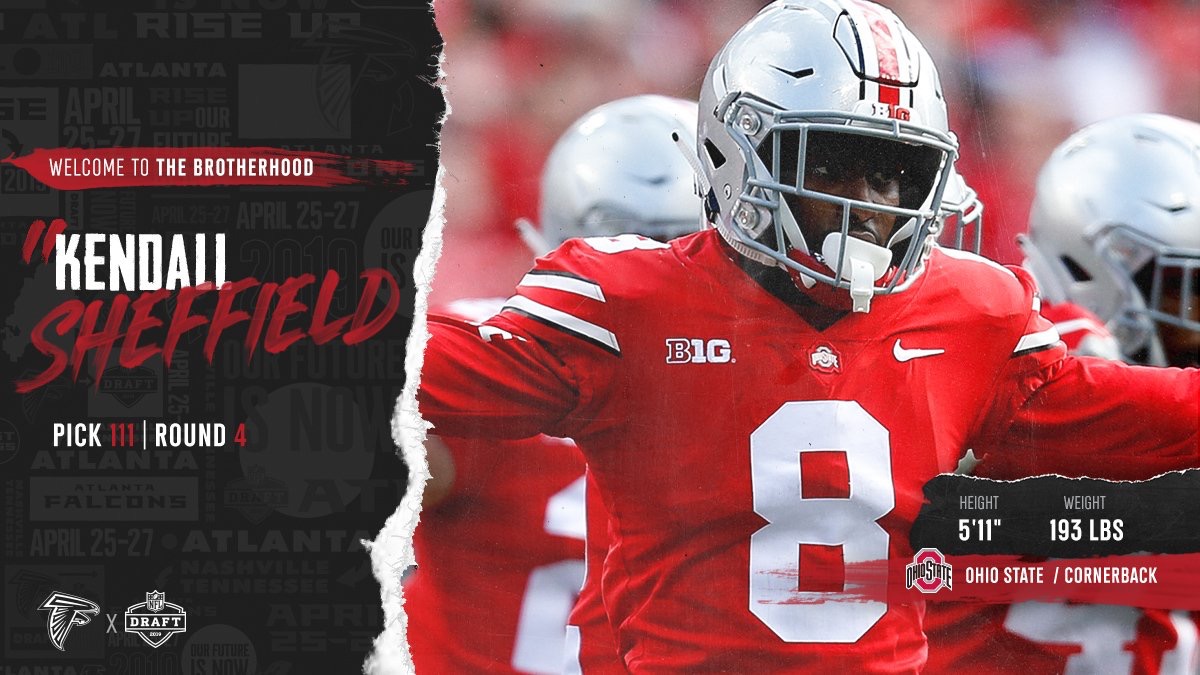 Former Ohio State cornerback Kendall Sheffield was selected by the Atlanta Falcons with the No. 111 overall pick (fourth round) in the 2019 NFL draft.
The 6-0, 193-pound Sheffield originally signed with Alabama as a five-star prospect from Missouri City, Texas, but transferred to Brenham (Texas) Blinn College following a redshirt season with the Crimson Tide.
Rated the No. 1 junior college cornerback, Sheffield committed to Ohio State and enrolled in classes for the spring 2017 semester. He recorded 74 tackles, 28 pass break ups and two interceptions in 28 games (17 starts) over two seasons with the Buckeyes, and entered the draft with one year of eligibility remaining.
Sheffield — who was named All-Big Ten honorable mention in 2018 — also ran track at Ohio State, where he set the school record with a 6.663-second 60-yard dash. That speed is a big reason why he was selected.