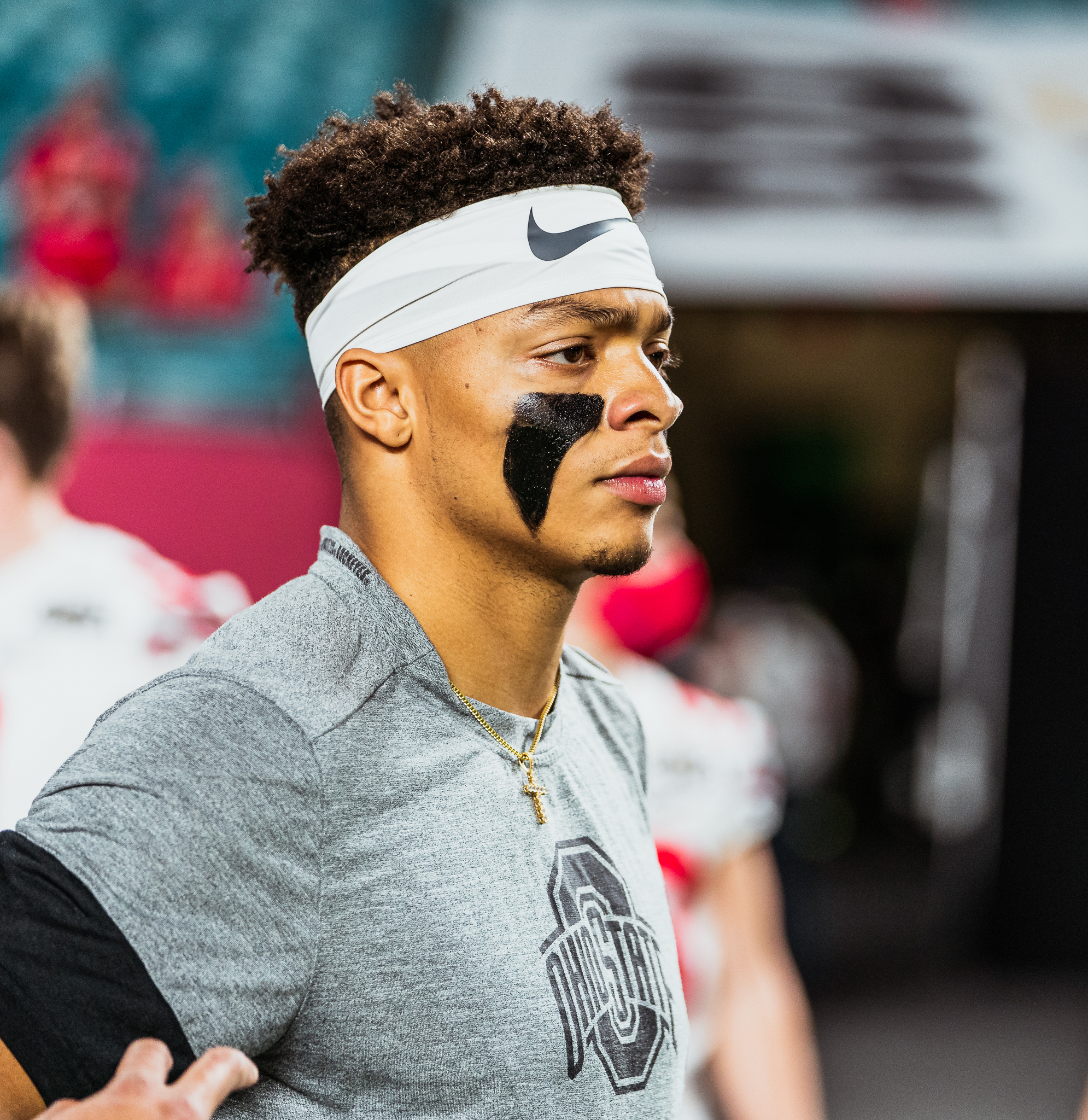 Social media watchers in Chicago have noticed something about former Ohio State Buckeye, now Bears quarterback Justin Fields: He's already hard at work at his new job.
It started with sports performance specialist Corey Bridges posting a video on Instagram of Fields exercising while wearing the hat of his new team.
Then sports photographer Simeon Kelley, who has posted a number of shots of Fields over time, shared a recent picture of the signal caller with recently acquired Bears wide receiver Marquise Goodwin on a practice field.
Fields was drafted No. 11 overall by the Chicago Bears, who traded up nine spots to get him, but still were able to nab him outside the top 10, maybe partly because of a whisper campaign that questioned everything from Fields' health to his desire.
Those who knew him insisted the quarterback worked incredibly hard, and now Fields has another opportunity to prove it – much to the delight of Bears fans.