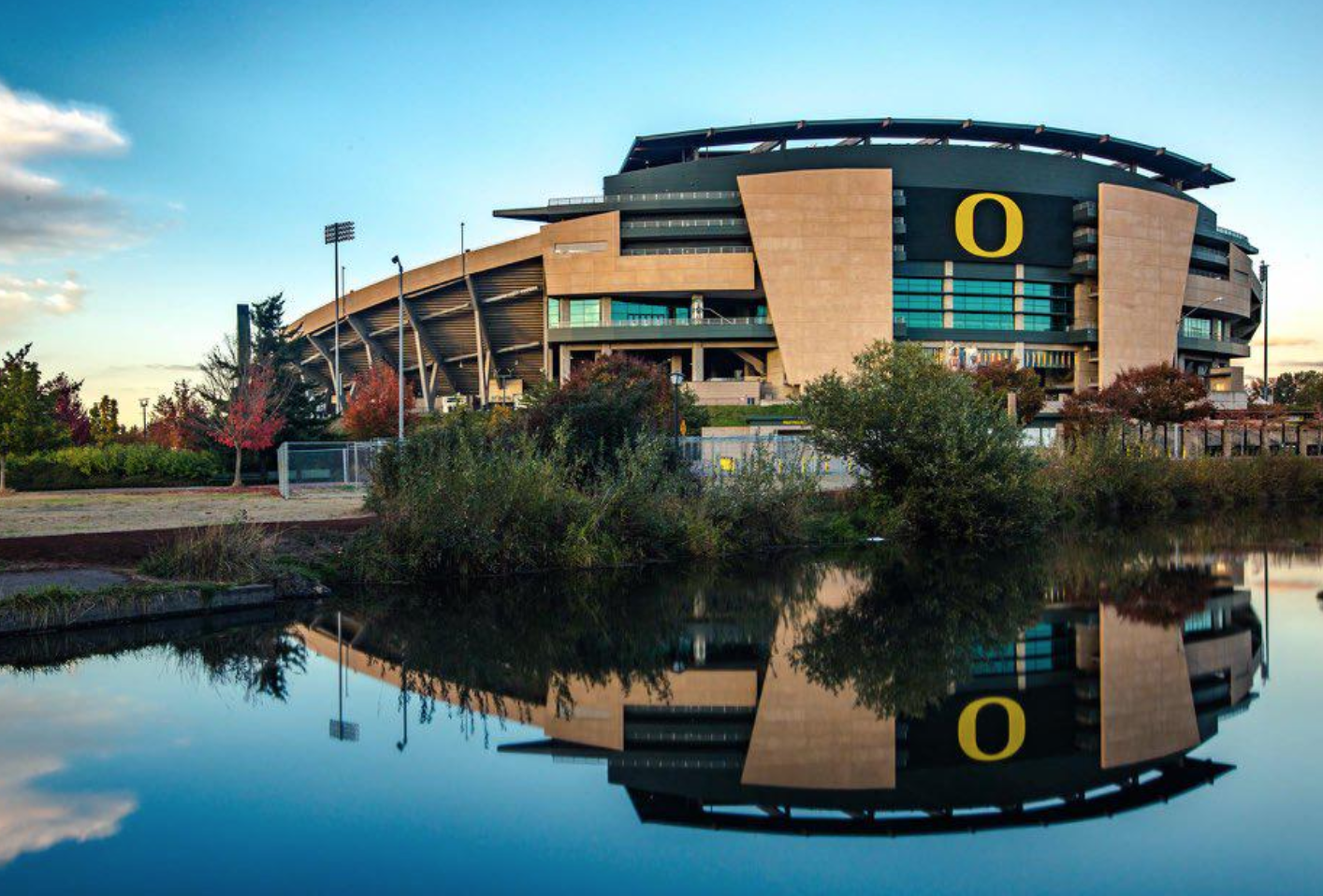 In an interview with Oregon athletic director Rob Mullens, The Athletic (subscription required) pointed out that the Ducks have their nonconference football schedule set for every season through 2030.
Mullens told reporter Tyson Alger that has complicated attempts to reschedule the 2020 game with Ohio State that was to be played Sept. 12 at Autzen Stadium before it was canceled as a result of the COVID-19 pandemic.
"It's probably not (happening) on the timeline that everybody wants, just because of the nature of the way football scheduling works," Mullens said.
Although Mullens believes it's still possible college football will see a number of games shuffled in the immediate future due to the virus, nobody wants to make the first move, because of the amount of money it could potentially cost.
"As long as the guarantees (paid to visiting teams) escalate at the rate that they do, people are afraid to be left with an open date and trying to find the one school that has it," he said. "The price gets extremely high."
Regardless of how difficult it is to find a date, Mullens said he continues to work with his counterpart at Ohio State, Gene Smith, and promised, "We will find a way to get that game back here."