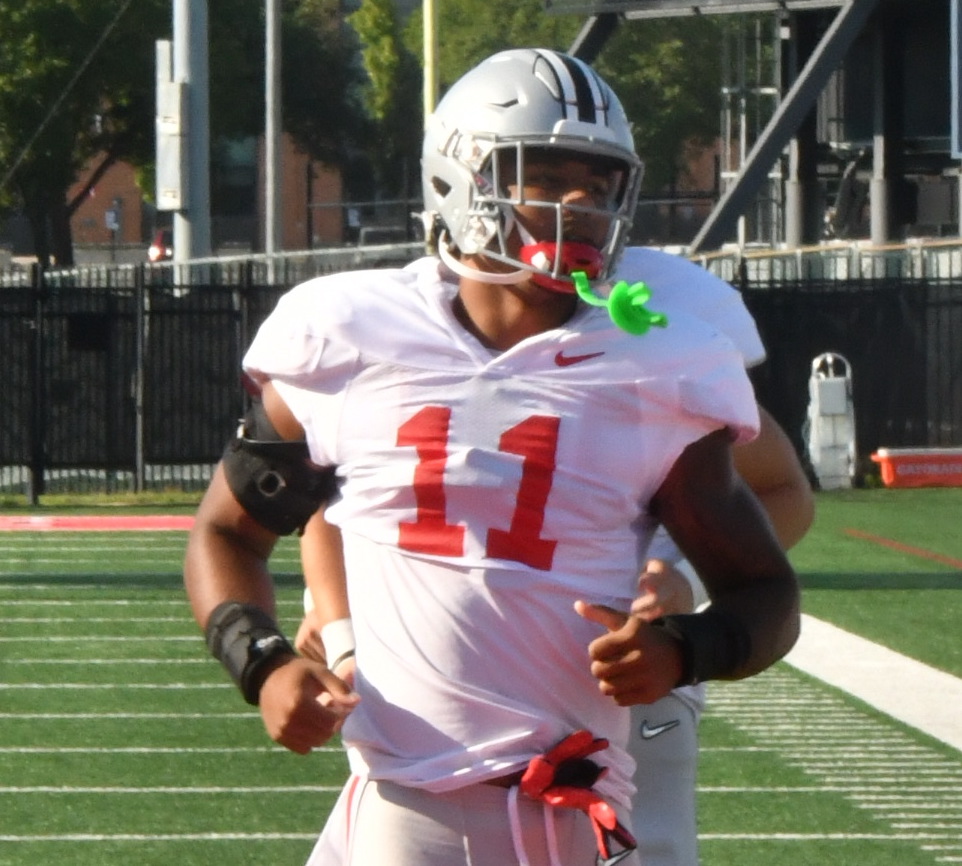 Ohio State freshman linebacker C.J. Hicks lost his black stripe following the Buckeyes' scrimmage on Saturday, becoming the sixth player to lose their black stripe this offseason.
Hicks arrived on campus as an early enrollee this past winter. A five-star prospect out of Archbishop Alter in Dayton, Ohio, Hicks was one of the earliest members of Ohio State's most recent recruiting class and became one of the top prospects in the class, ranked No. 7 overall in the country.
Hicks lost his black stripe on Saturday, continuing a strong fall camp as he looks to break into the rotation for Ohio State this season.
"His upside is fantastic. He really has a great quickness and athleticism that you don't see out of many linebackers at that size," defensive coordinator Jim Knowles said this week. "It's just a matter of how quickly can he learn, get himself up to speed so that he can use those tools. Sometimes when you're thinking too much, you can't use your tool, right? We just keep working with C.J. so that he gets it down, so he can really cut it loose, but I think his upside is going to be amazing."
Earlier this week, freshman cornerback Jyaire Brown and transfer linebacker Chip Trayanum both lost their black stripes. Transfer safety Tanner McCalister and freshmen Caden Curry and Kye Stokes lost their black stripes in the spring.