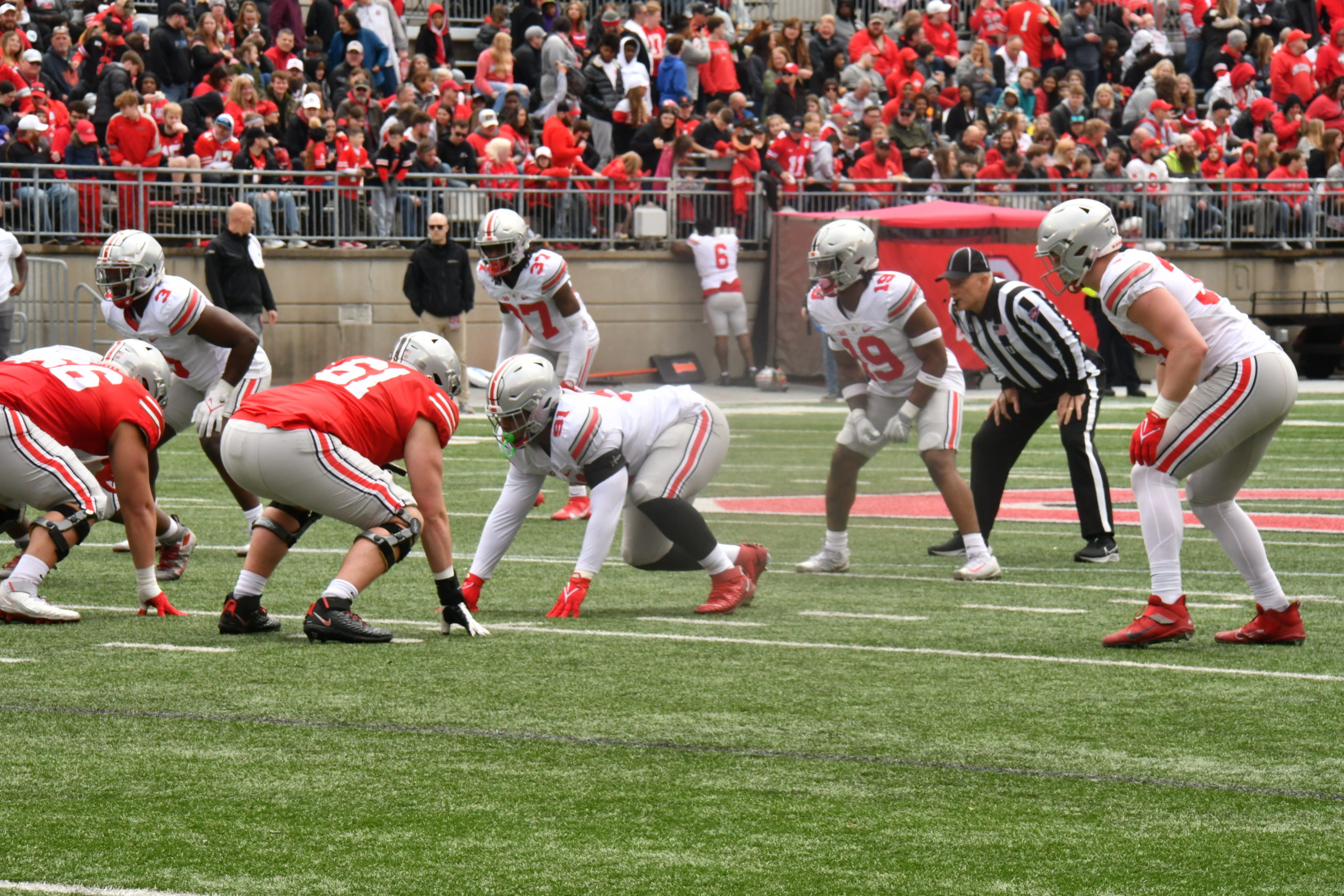 Linebacker Chip Trayanum became the fourth Buckeye to shed his black stripe this offseason on Tuesday.
Trayanum transferred to Ohio State from Arizona State in December and made the move to linebacker after spending the last two seasons as a running back for the Sun Devils. Prior to his college career, Trayanum played on both sides of the ball for Archbishop Hoban High School in Akron, where he was recruited by the Buckeyes.
Trayanum rushed for 692 yards and 10 touchdowns as a member of the Sun Devils. Now with the Buckeyes, he has fully converted to linebacker — where he produced two tackles in Ohio State's annual spring game on April 16.
He joined fellow transfer Tanner McCalister and freshmen Caden Curry and Kye Stokes as Buckeyes who have lost their black stripe at this point in fall camp.
Fellow linebacker Cody Simon praised Trayanum's work ethic during the offseason as he gets reacclimated to playing defense.
"He's been working every day since he got here. I'm almost surprised he didn't get it off a little earlier," Simon said on Tuesday. "Just being able to get acclimated with the Buckeyes is an honor, and I'm so happy for him because I know this is what he's been waiting for, for a while. Even in summer workouts, he basically came forward as leader and he's only been here for half a year.
"What he's done so far, I'm not surprised. I'm not surprised he got his black stripe off because he definitely deserves that."