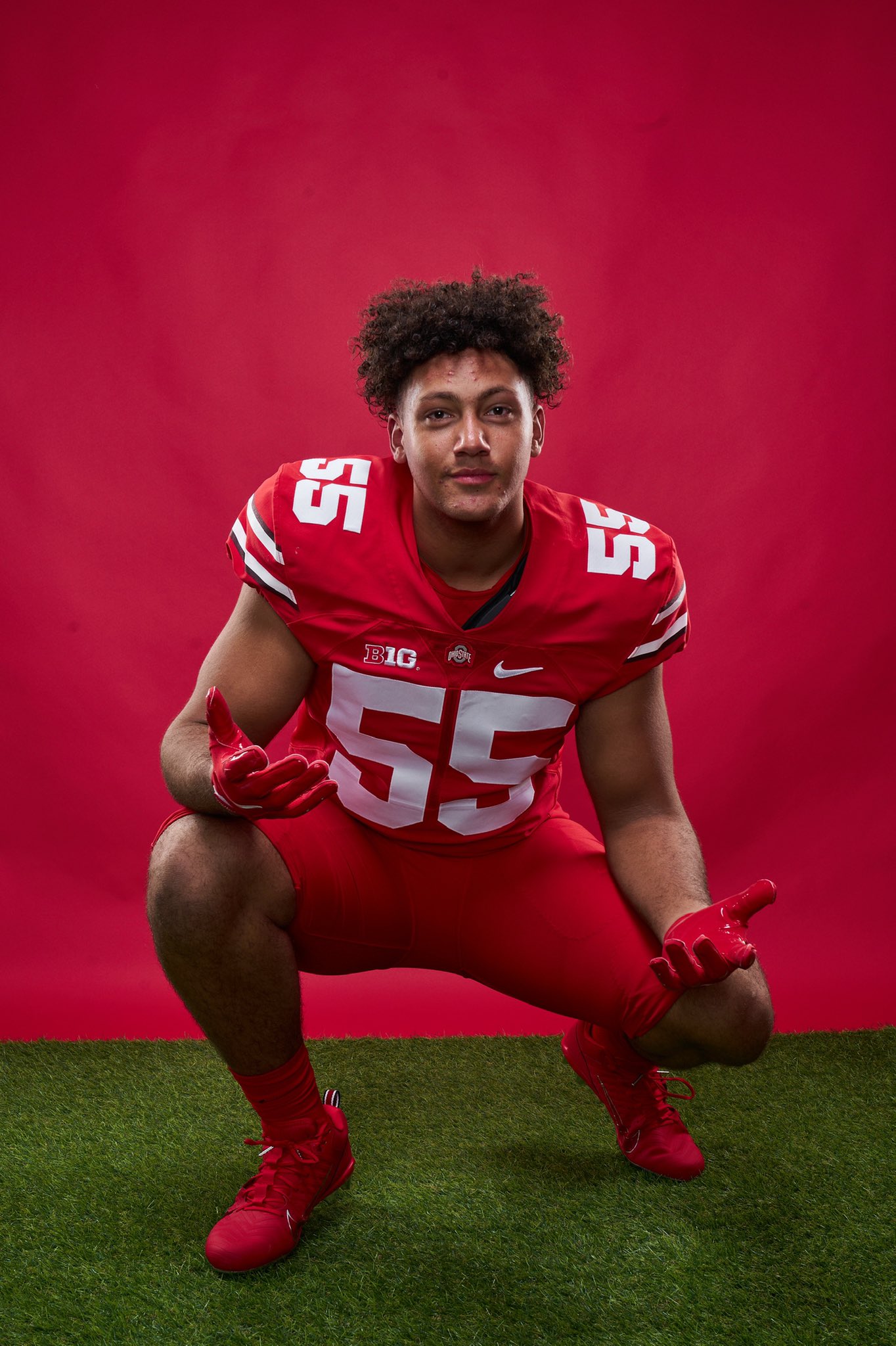 Recruiting Outlook is a series on Buckeye Sports Bulletin designed to be your one-stop shop for all news related to the Ohio State football recruiting trail.
Recruiting news has been slow as of late with an NCAA-mandated dead period lasting from Dec. 13, 2021, until this past Thursday, but things are beginning to pick up as National Signing Day approaches on Wednesday, Feb. 2.
Ohio State made noise Thursday by issuing an offer to Dublin (Ohio) Coffman three-star defensive lineman Will Smith Jr. (6-3, 260), the son of the late Ohio State and NFL defensive end Will Smith.
The elder Smith played for Ohio State from 2000-03, helping lead the Buckeyes to the 2002 BSC National Championship. In 2003, he was named First Team All-Big Ten, Big Ten Defensive Lineman and Player of the Year, and was a First-Team All-American.
Smith Jr. holds additional offers from Boston College, Duke, Illinis, Northwestern and West Virginia, among others. He has not been assigned a composite rating yet by 247Sports, but the recruiting service has him listed as the No. 59 defensive lineman in 2023 and the No. 12 player in Ohio.
Given the familial ties, Ohio State is expected to be the leader for Smith Jr. He visited for a pair of games this past season against Maryland and Purdue.
Other Notes
Ohio State gained a commitment from Rancho Santa Margarita (Calif.) Catholic four-star defensive tackle Hero Kanu at the Army All-American Bowl on Jan. 8.
This past Saturday, a number of Buckeyes participated in the Army All-American Bowl. In total, 11 future Ohio State players were given All-American status, including Kanu.
Ohio State offered Moultrie (Ga.) Colquitt Country four-star tight end Landen Thomas (6-4, 210), one of the top tight ends in 2024, on Jan. 13. 247Sports rates him as the No. 1 tight end and the No. 18 overall prospect in his class. He holds offers from Florida, Florida State, Georiga, LSU, Penn State, Tennessee and Texas A&M, among others.
Ohio State offered Rolesville (N.C.) four-star wide receiver Noah Rogers (6-1, 180) in 2023. He's rated as the No. 55 overall prospect and No. 10 wide receiver in his class. He holds offers from Clemson, Michigan, Michigan State, Notre Dame, Oregon, Penn State and NC State, of which there is one crystal ball prediction for Rogers to the Wolfpack.
Ohio State signee George Fitzpatrick issued his support for new offensive line coach Justin Frye on Twitter, quote tweeting Frye's new Ohio State profile picture to say, "Let's work coach!"