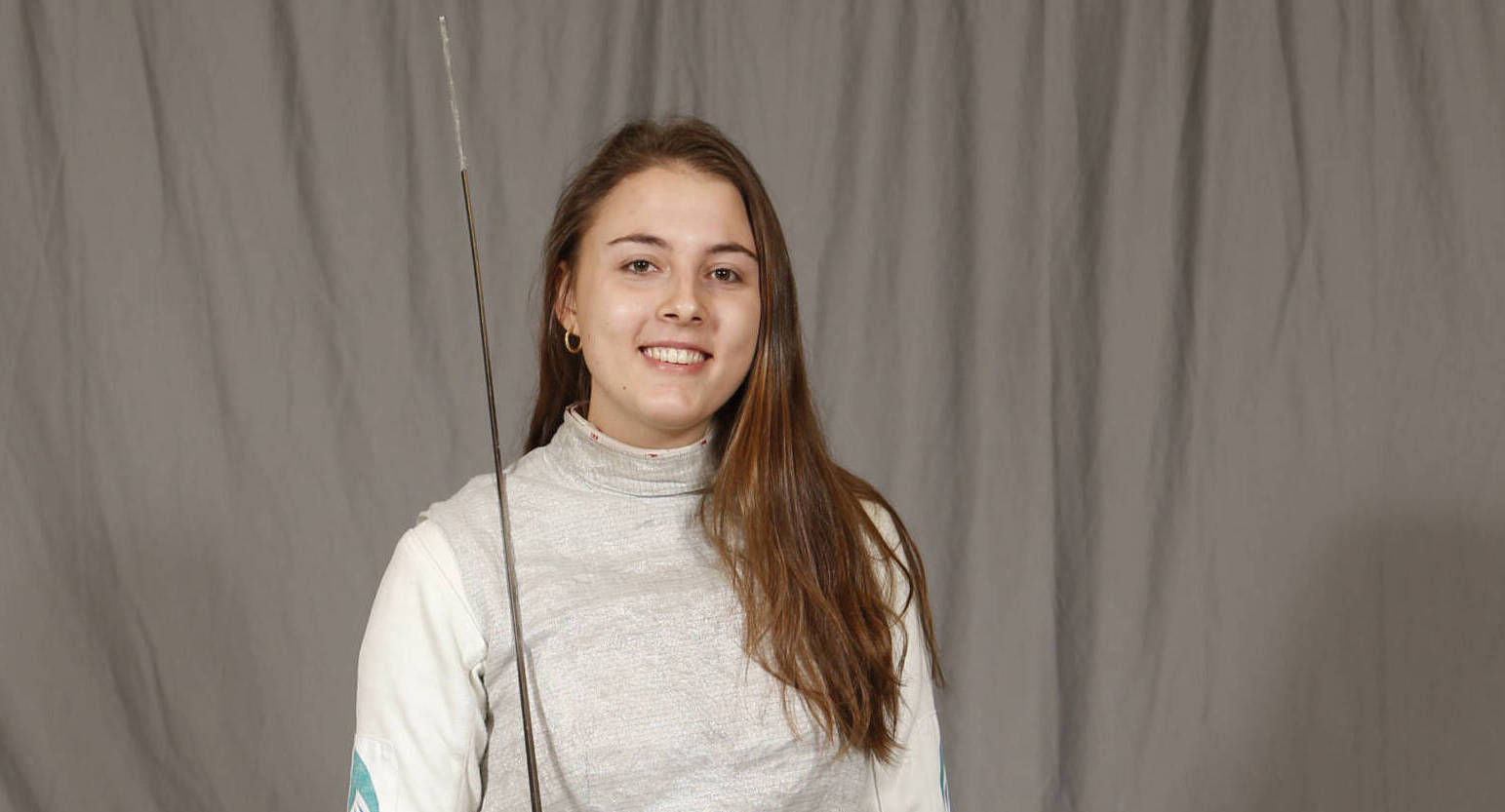 Gabriela Cecchini, a senior on the Ohio State women's fencing team, earned CoSIDA First Team Academic American honors for at-large sports. 
The CoSIDA Academic All-America program recognizes the nation's top athletes for their combined performances in athletic competition and the classroom.
A talented fencer, Cecchini was a three-time All-American, including two second-team accolades. She posted two top 10 finishes at the NCAA Championships. The Porto Alegre, Brazil native was a three-time NCAA qualifier, finishing in the top five at NCAA Regionals each time she competed. 
Cecchini finished eighth at the 2018 NCAA Championships before ending ninth in 2019. She earned a spot in 2020, but she was unable to compete when the championships were canceled due to COVID-19. 
The standout Buckeye fencer earned First Team All-Midwest Conference honors twice after finishing as runner-up in both 2019 and '20 and was a 2020 Second Team All-Midwest Regional selection.
The team's foil captain, Cecchini was a member of three MFC team championships along with a women's team title in 2020 when overall team champions were not recognized.
Cecchini was a finalist for the Big Ten Medal of Honor, which is awarded to the top senior male and female student-athletes at each Big Ten school. Cecchini, who was one of Ohio State's 455 Academic All-Big Ten honorees this spring, graduated with degrees in both economics and political science and a world literature minor. 
In her standout Buckeye career, Cecchini earned Big Ten Distinguished Scholar accolades as well as three Academic All-Big Ten and Ohio State Scholar-Athlete awards. Carrying herself with class in and out of competition, Cecchini received the Big Ten Sportsmanship Award for the Buckeye women's fencing program in 2019 and '20.