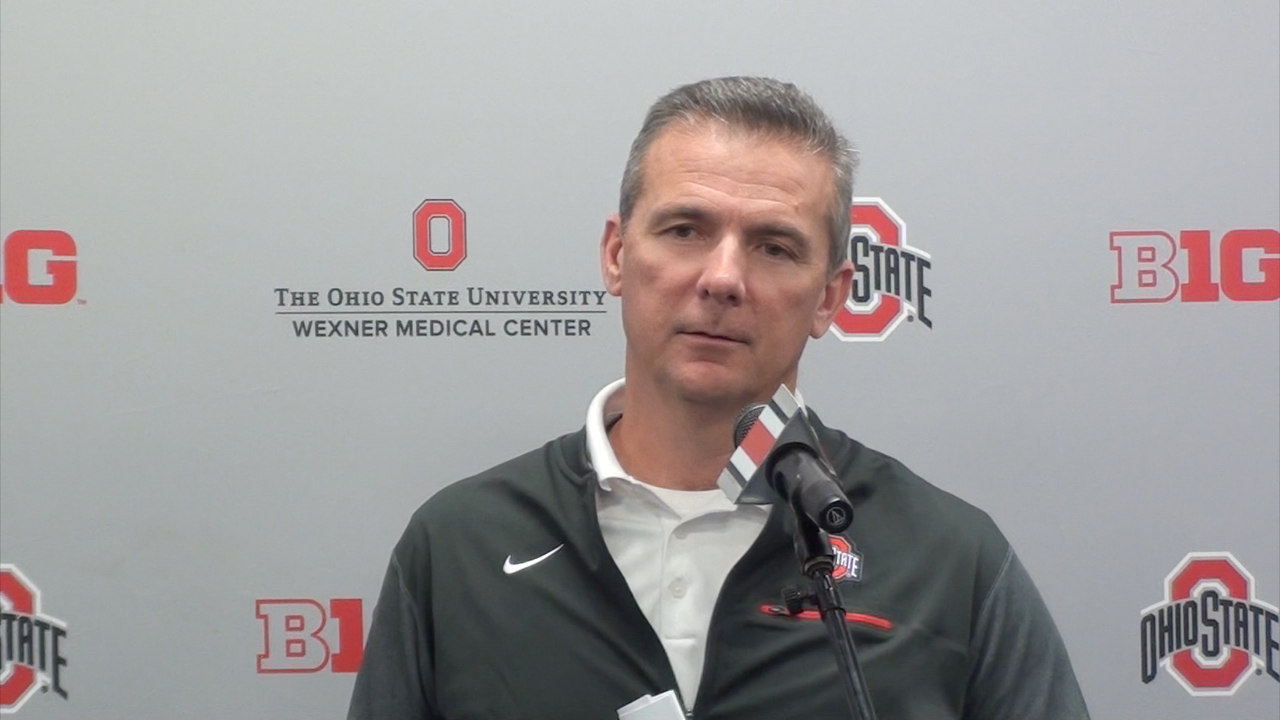 As a final decision on head football coach Urban Meyer lingers, what will Ohio State announce after its board of trustees and independent investigative team meet again?
After the six-member committee completed its investigation into Meyer, who remains on paid administrative leave since Aug. 1 in relation to how he handled allegations of former wide receivers coach and recruiting coordinator Zach Smith's past domestic violence, it last gathered Monday with the 20-person board of trustees at Longaberger Alumni House on 2200 Olentangy Road in Columbus.
Over the course of the afternoon meeting, which evidently ended around 5 p.m. as board members and investigators exited the building and declined comment to several reporters in the parking lot, the committee revealed its findings to the board.
In a follow-up meeting scheduled for Wednesday at 9 a.m., they are set to gather again for a discussion on "personnel matters" related to Meyer.
"We'll have things to say later," trustee Alex Fisher told ESPN.
The university has not disclosed when Ohio State president Michael Drake and the board of trustees plan to announce a final decision. As required by Ohio law, the school must provide the public with 24 hours of notice prior to any formal meeting in which a final decision is made.
MORE ON THE STORY