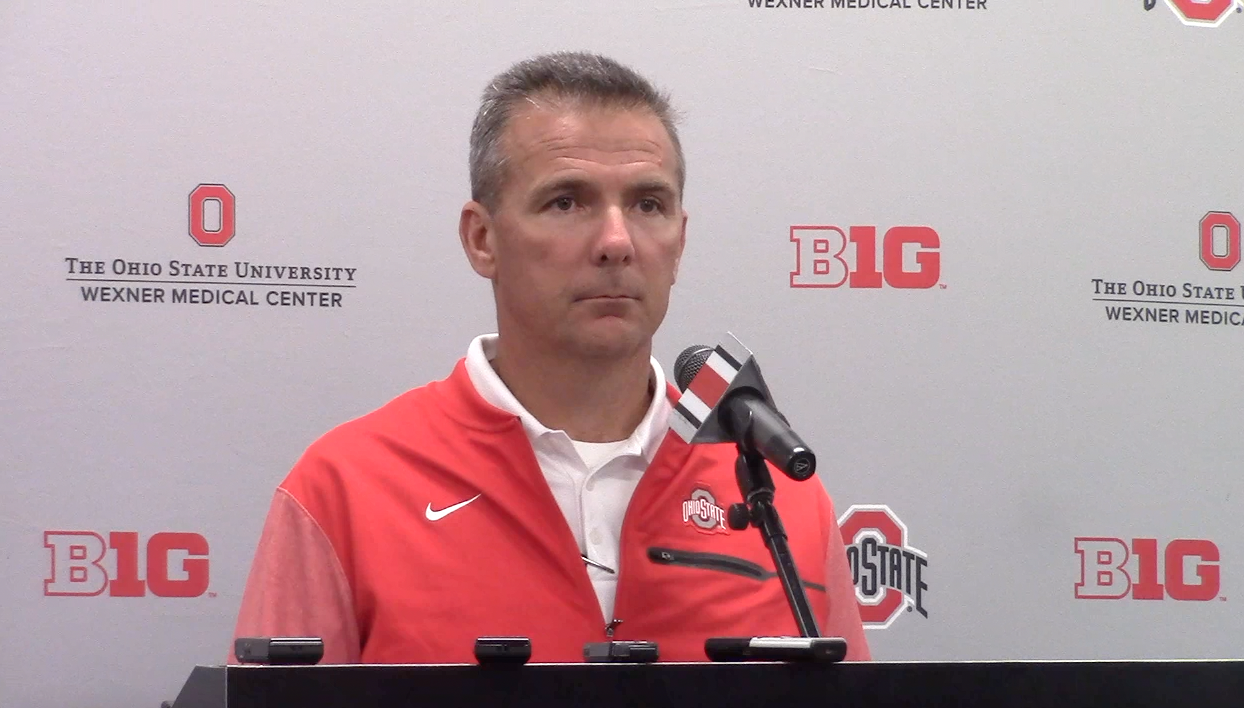 After Ohio State's investigation into Urban Meyer was set to be completed Sunday, a decision regarding his future as head football coach appears to be on the horizon.
The Ohio State Board of Trustees scheduled a Wednesday meeting for 9 a.m. at Longaberger Alumni House on 2200 Olentangy Road in Columbus "to discuss personnel matters" related to Meyer, the university announced Monday.
Pete Thamel of Yahoo first reported the development.
Prior to Wednesday, the independent investigative team is convening Monday to verbally share its findings in an informational session with the board of trustees, Ohio State added.
In accordance with Ohio open meetings law, the university's Wednesday meeting convenes in public session prior to entering executive session for the duration of the discussion on personnel matters related to Meyer.
Monday's briefing is to ensure that Ohio State's 20-member board of trustees will be "adequately prepared to discuss" the findings in Wednesday's meeting.
Ohio State president Michael Drake will make the final decision on Meyer in conjunction with the six-person committee's suggestions from the investigation.
Lucas Sullivan of the Columbus Dispatch cited "two sources connected to the investigation" in a Monday report that "the likely recommendation is a suspension for Meyer."
Sullivan reported that Drake and the board could also go with a "time served" punishment since Meyer has been removed from the program for the past three weeks.
On paid administrative leave since Aug. 1, Meyer has been the focus of Ohio State's investigation into allegations of former wide receivers coach and recruiting coordinator Zach Smith's past domestic violence.
Offensive coordinator and quarterbacks coach Ryan Day has been Ohio State's acting head coach in Meyer's absence.
Day led the team throughout the course of fall camp, which started Aug. 3 and ended Saturday after Ohio State's 14th practice.
In less than two weeks, Ohio State opens its season Sept. 1 inside Ohio Stadium against Oregon State at noon on ABC.
MORE ON THE STORY