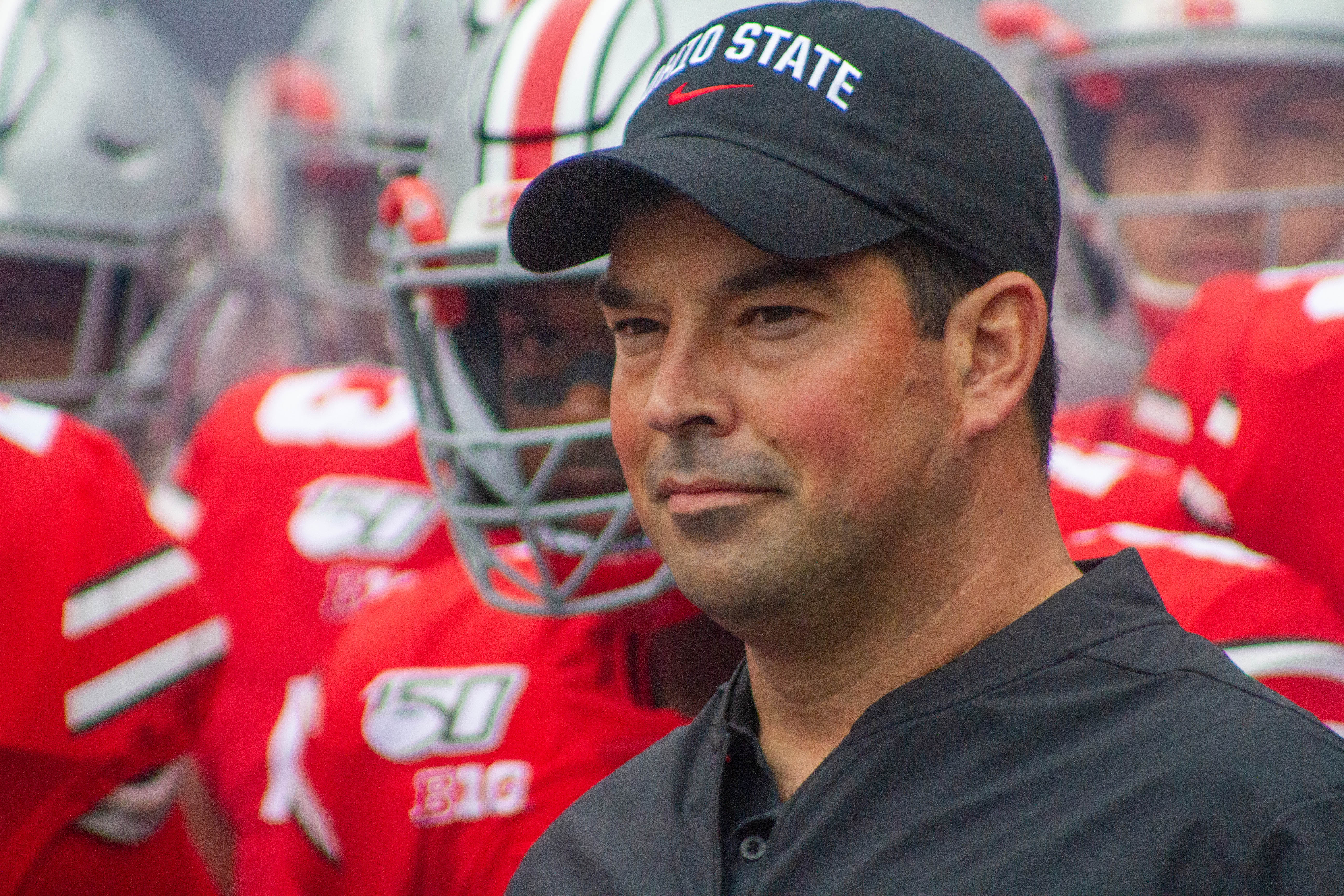 Just like with the second installment of the Coaches' Poll, Ohio State has stayed at the No. 5 position in this week's Associated Press Top 25 poll.
The top seven of Clemson, Alabama, Georgia, Oklahoma, Ohio State, LSU and Michigan all did not move, while only one team with a loss — Oregon at No. 16 — is in the Top 25.
The Buckeyes are one of seven teams from the Big Ten to be in the poll, along with No. 7 Michigan, No. 15 Penn State, No. 17 Wisconsin, No. 19 Michigan State, No. 20 Iowa and No. 25 Nebraska, who is tied with Iowa State for the final spot.
Ohio State plays Cincinnati at noon Saturday, a team that finished No. 30 in voting this week after a 24-14 victory over UCLA. The Bearcats received a Top 25 vote from 16 of the voters, earning spots as high as No. 20.
Rank
Record
Points
1st-Place Votes
Previous
Change
High/Low
1
Clemson
1-0
1542
54
1
—
1/1
2
Alabama
1-0
1493
8
2
—
2/2
3
Georgia
1-0
1407
0
3
—
3/3
4
Oklahoma
1-0
1337
0
4
—
4/4
5
Ohio State
1-0
1270
0
5
—
5/5
6
LSU
1-0
1233
0
6
—
6/6
7
Michigan
1-0
1126
0
7
—
7/7
8
Notre Dame
1-0
1037
0
9
1
8/9
9
Texas
1-0
1032
0
10
1
9/10
10
Auburn
1-0
958
0
16
6
10/16
11
Florida
1-0
940
0
8
-3
8/11
12
Texas A&M
1-0
862
0
12
—
12/12
13
Utah
1-0
826
0
14
1
13/14
14
Washington
1-0
768
0
13
-1
13/14
15
Penn State
1-0
688
0
15
—
15/15
16
Oregon
0-1
568
0
11
-5
11/16
17
Wisconsin
1-0
519
0
19
2
17/19
18
UCF
1-0
445
0
17
-1
17/18
19
Michigan State
1-0
409
0
18
-1
18/19
20
Iowa
1-0
351
0
20
—
20/20
21
Syracuse
1-0
246
0
22
1
21/22
22
Washington State
1-0
244
0
23
1
22/23
23
Stanford
1-0
198
0
25
2
23/25
24
Boise State
1-0
179
0
33
9
24/NR
T-25
Iowa State
1-0
86
0
21
-4
21/25
T-25
Nebraska
1-0
86
0
24
-1
24/25