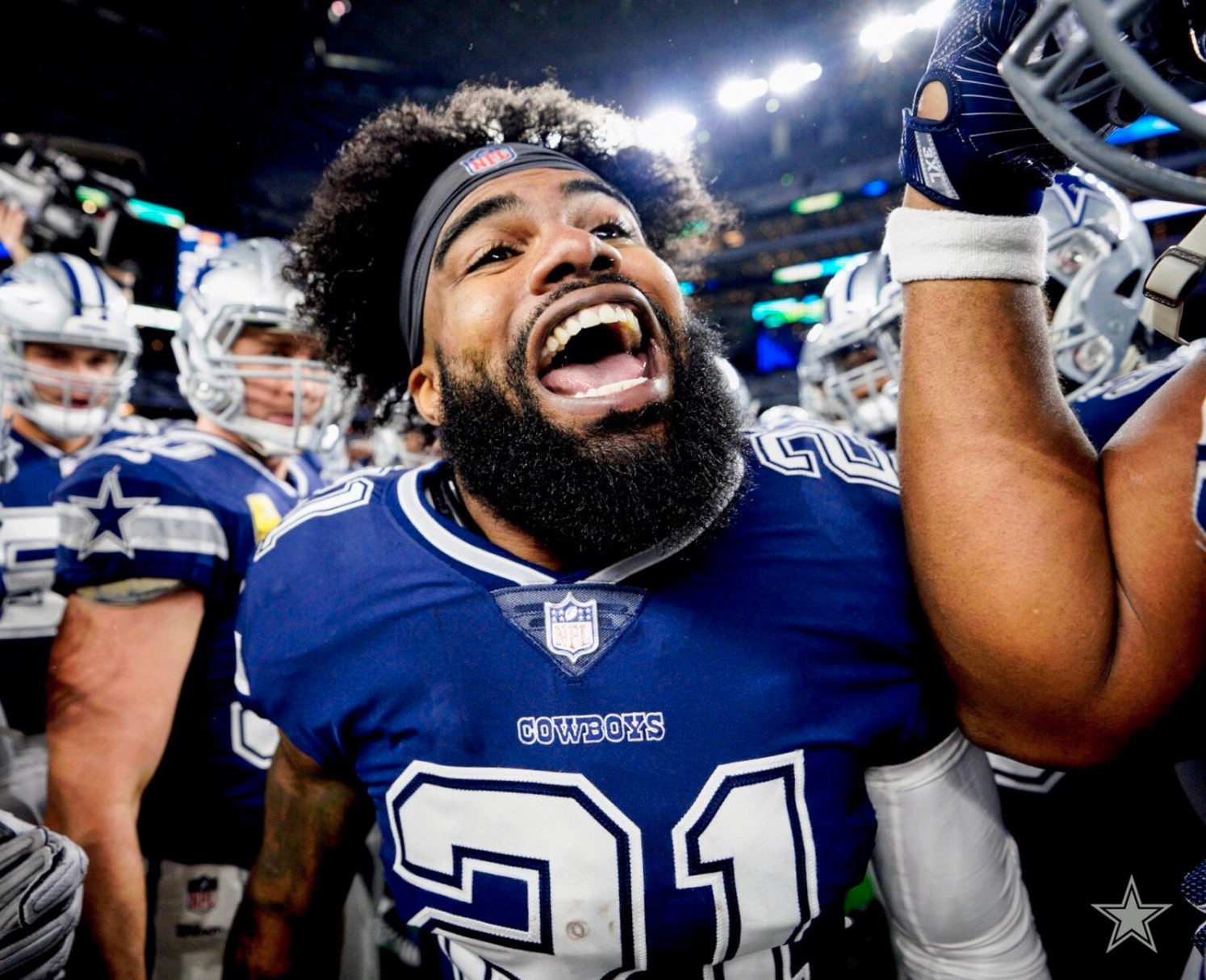 Former Ohio State running back Ezekiel Elliott is doing just fine in the NFL.
On Wednesday, the Dallas Cowboys back reached an agreement with the team for six years, worth $90 million, and $50 million of it being guaranteed, which makes him the highest-paid running back in NFL history.
The #Cowboys & RB Ezekiel Elliott agree on a 6-year, $90M extension that makes him the highest-paid RB in the NFL, sources tell me and @SlaterNFL. Roughly half guaranteed. In all, it's $103M over 8 years—the 1st Cowboy to eclipse $100M in total value, the richest RB contract.

— Ian Rapoport (@RapSheet) September 4, 2019
The six-year contract begins in 2020 after his rookie deal is up, making the overall contract over $100 million.
Elliott has dominated since being drafted No. 4 overall by Dallas, rushing for 1,631 yards and 15 touchdowns in his rookie year. This past season, he ran for 1,434 yards and six scores, while also dramatically increasing his numbers in the pass game with 77 catches for 567 yards and three touchdowns.
While at Ohio State, Elliott rushed for 200 yards in three straight games — the Big Ten Championship, College Football Playoff Semifinal, and the National Championship — helping to lead the Buckeyes to a title in 2015.
The following season, Elliott ran for 1,821 yards — his second-straight year at Ohio State with 1,800 yards — and 23 touchdowns on 7.6 yards per carry.