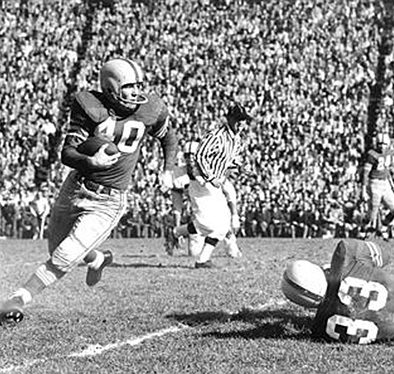 Ohio State legend Howard "Hopalong" Cassady died at the age of 85 on the morning of Sept. 20, 2019.
Buckeye Sports Bulletin has published many articles throughout the years about Cassady and his incredible Ohio State career, as well as his post-football exploits.
The stories include a plethora of interesting information about the all-time great and an everlasting legacy he left in Columbus, including quotes from Cassady himself.
This installment of BSB Reprints travels back through the BSB archives, featuring stories from 1983, 1992, 2000, 2002 and 2005 about Cassady, who will be remembered as a fiery competitor, an all-time Buckeye and much, much more.
.
Download PDF