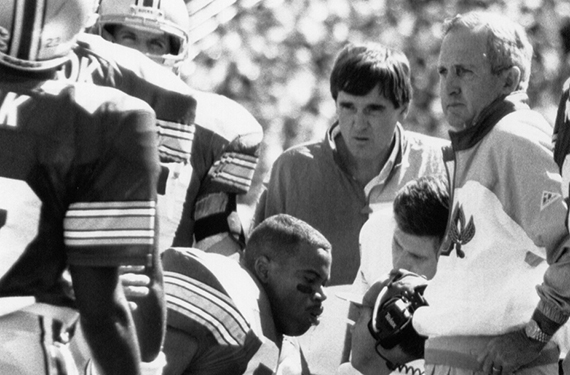 Since there will be no football preview issue this fall, we went back through the Buckeye Sports Bulletin archives and randomly selected a football preview issue for this installment of BSB Reprints.
Twenty-nine years ago, John Cooper was preparing his team for the upcoming season following a disappointing end to the 1990 campaign with losses to Michigan and Air Force.
This edition of BSB Reprints includes the 1991 season preview issue, featuring breakdowns of every position, as well as multiple columns, in addition to a story about standout running back Robert Smith leaving the team.
.
Download PDF