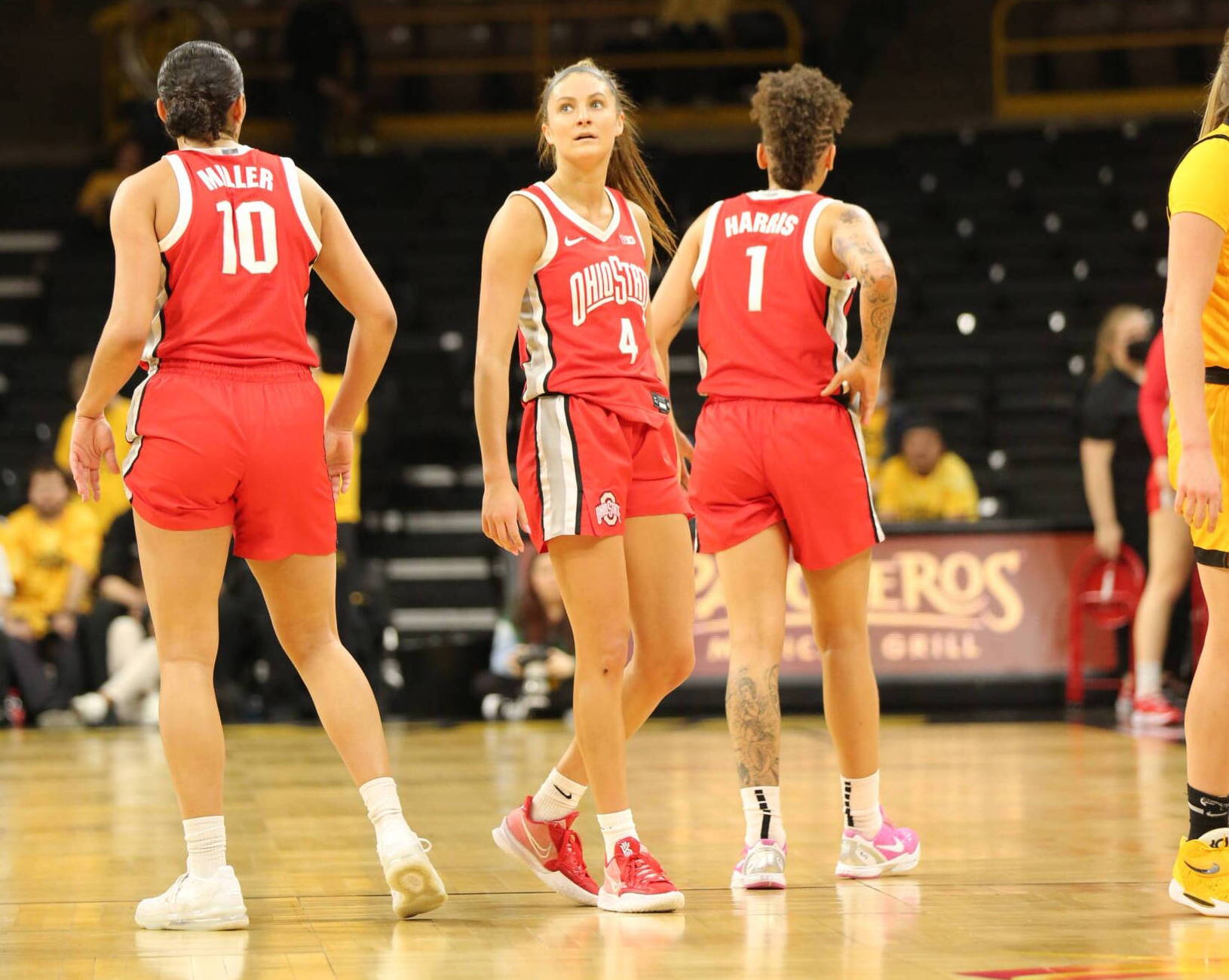 The Big Ten announced the full slate of opponents for Ohio State women's basketball next season that features an 18-game conference schedule.
Ohio State will have home-and-away series with Indiana, Maryland, Michigan, Minnesota and Northwestern. The Hoosiers, Terrapins and Wolverines all finished within the top five of the conference standings last season, and the Wildcats checked in at seventh with an 8-8 conference record.
The Buckeyes' away contests include Nebraska, Penn State, Rutgers and Wisconsin, while additional home games will be against Illinois, Iowa, Michigan State and Purdue.
Ohio State finished first atop the Big Ten standings last season, outlasting the likes of Iowa, Michigan, Maryland and Indiana to secure the program's first regular-season conference championship – shared with Iowa – since 2018. The Buckeyes will return senior guard Taylor Mikesell and brought in a pair of transfers this offseason – forwards Karla Vreš and Eboni Walker – that should all help in Ohio State's title defense this season.
Complete schedules, including non-conference opponents, dates, times and broadcasts networks will be announced at a later date. The conference season will conclude with the Big Ten Women's Basketball Tournament, set for March 2-6, 2023, at the Target Center in Minneapolis.