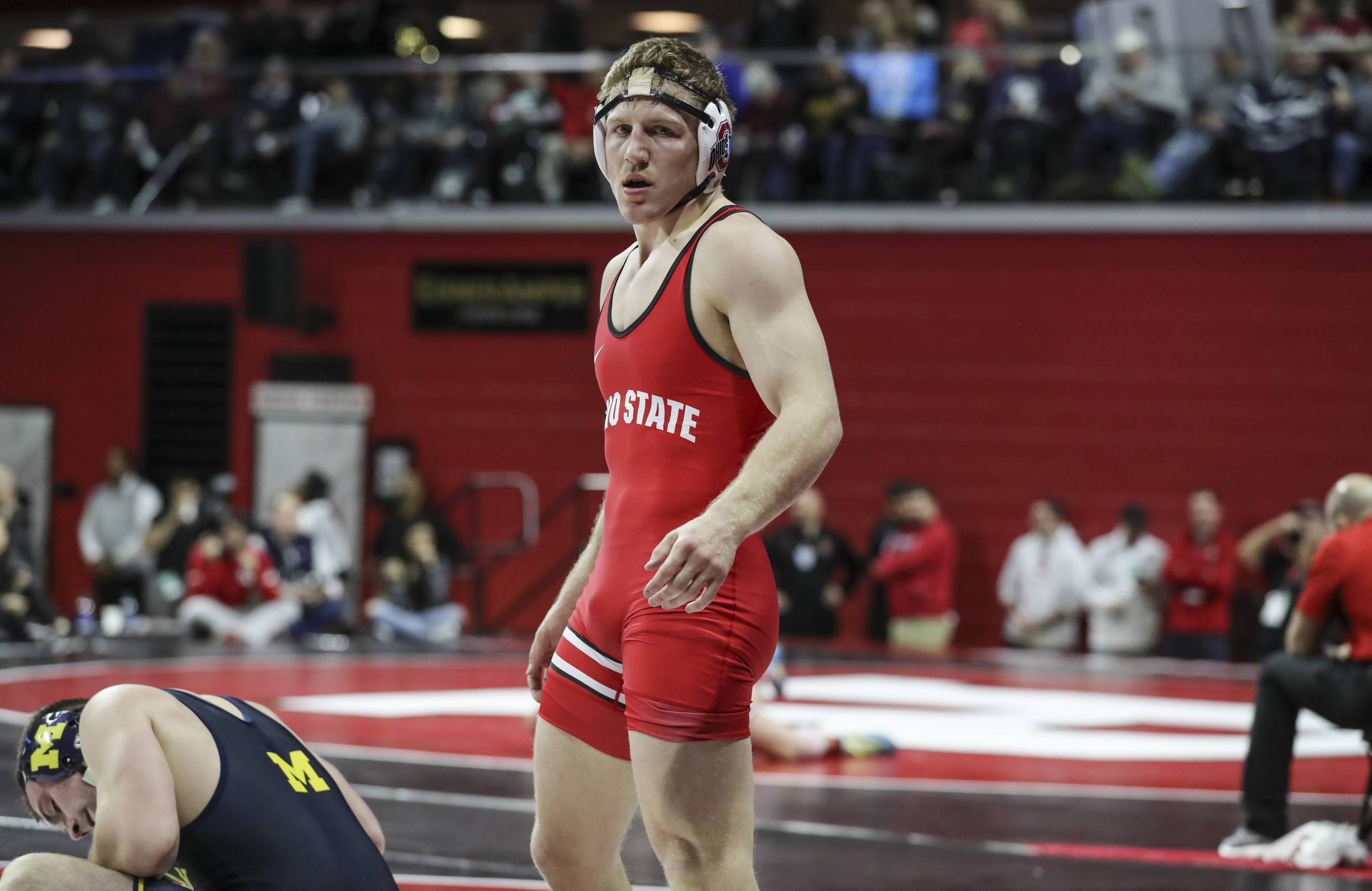 Former Ohio State wrestler Kollin Moore defeated Bilal Sahin of Turkey on Saturday to secure a bronze medal at the Yasar Dogu tournament in Istanbul.
Moore trailed Sahin, 1-0, after the first period. Eight seconds into the second frame, the official paused the bout to allow doctor's to examine Sahin, who had suffered a cut on his face that dropped blood to the mat. After the break, Sahin failed to score during his shot clock, allowing Moore to win his first point.
In the third period, Moore came out firing and earned two points from cross-side duck under takedown to gain a 3-1 advantage. Moore held onto that lead and secured a bronze medal for the United States.
Like many other collegiate wrestlers, Moore missed an opportunity to compete for Ohio State in the 2020 NCAA Championships due to the COVID-19 pandemic. He would have been a No. 1 seed at 197 pounds and was a favorite to win a national title.
In the three previous years, Moore was an All-American for the Buckeyes, finishing third, fourth and second in the 2017, 2018 and 2019 tournaments.
The Burbank, Ohio, native, also won a 2017 Junior World bronze medal and a 2018 U23 World silver medal. He will now look to unseat his former Buckeye teammate Kyle Snyder and breakthrough on the senior circuit at 97kg.