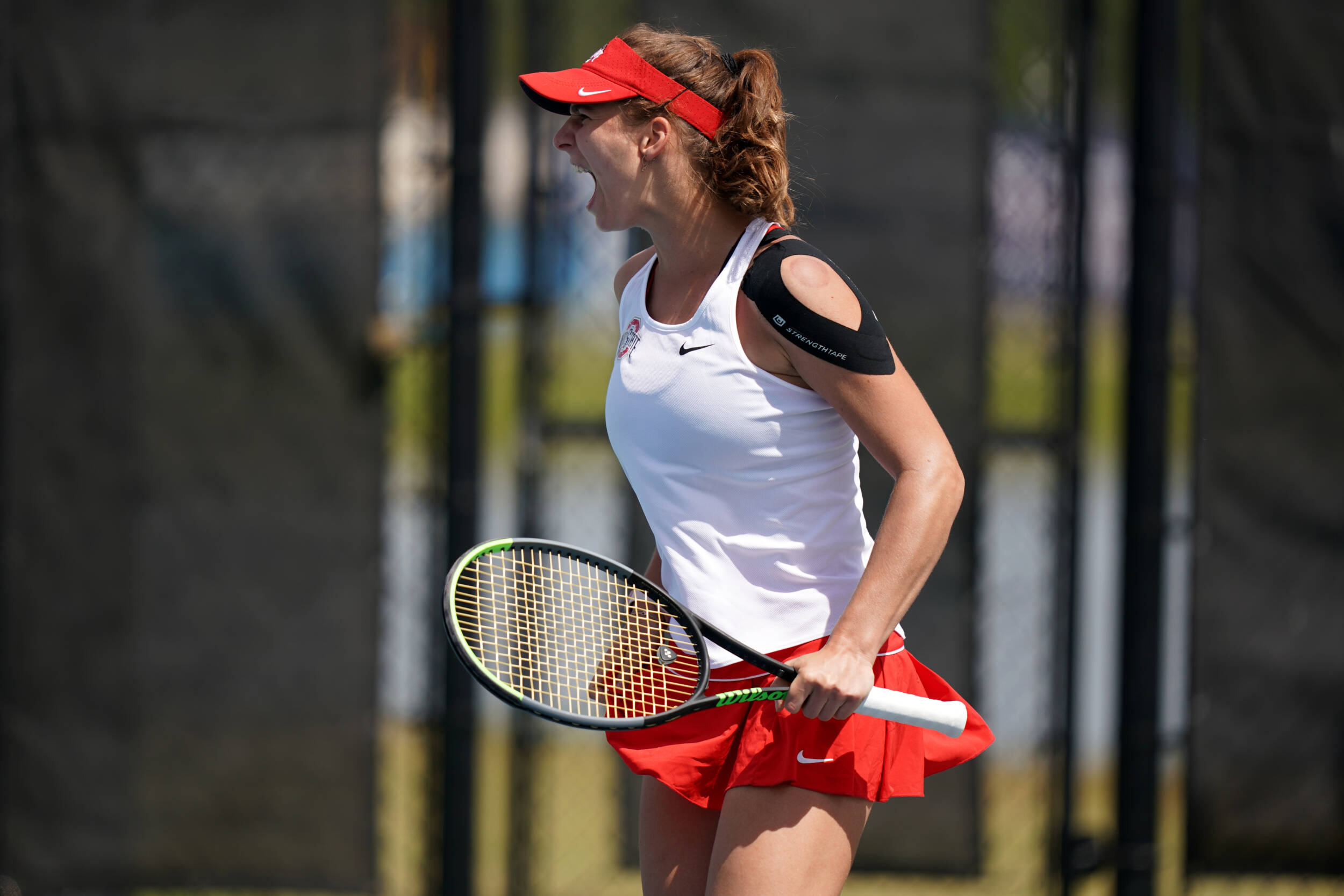 Ohio State women's tennis standout sophomore Irina Cantos Siemers was named an Intercollegiate Tennis Association (ITA) All-American on June 7 after an excellent season for the Buckeyes from the Barcelona, Spain native.
Because she finished at No. 14 in the ITA singles rankings, she reached one of the three requirements needed to qualify for All-American status (everyone in the final top 20, the top 16 seeds in the singles bracket and any player that advances to the round of 16 qualify for the honors).
Cantos Siemers posted a trio of top 15 wins on the season as part of a 22-6 overall record, with a 17-6 mark in dual matches. She's the sixth player from the Ohio State women's tennis program to earn the honor, joining Shiori Fukuda (singles 2020), Francesca Di Lorenzo (singles 2016-17, doubles 2017), Miho Kowase (doubles 2017), Kristy Dascoli (singles & doubles 2001) and Monica Rincon (doubles 2001).
She'll look to lead the defending Big Ten champions into the upcoming season, likely serving as Ohio State's de facto top player.