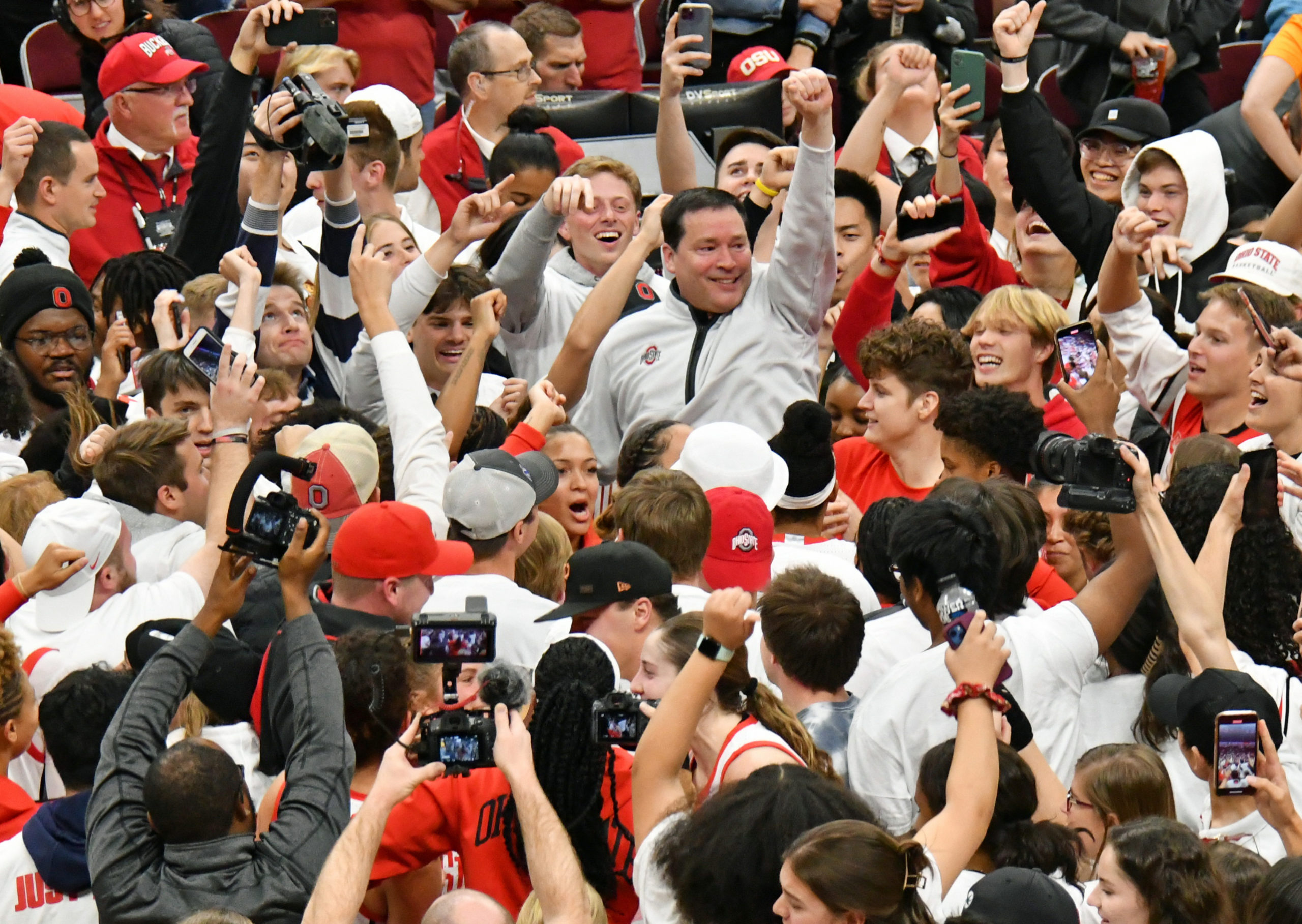 No. 2 Ohio State is already off to the best start in program history, beginning the season with a 19-0 record and an 8-0 mark in Big Ten play following Thursday's victory over Northwestern. But there's still plenty of records left to match or break, and a big one is on the line Monday.
When the Buckeyes welcome No. 10 Iowa (15-4, 7-1 Big Ten) to Value City Arena for a 7 p.m. tip off (set to be broadcast on ESPN2), Ohio State will be fighting for a 20th-consecutive victory, which would tie the program record for consecutive wins.
Ohio State has previously matched this mark twice, doing so during the 1984-85 and 2005-06 seasons. The first time around, the Buckeyes won 20 consecutive games from Jan. 4, 1985, to March 21, 1985, falling to Penn State in the second round of the NCAA tournament. Ohio State finished the season 28-3 and an 18-0 record in the Big Ten.
The next occurrence saw the Buckeyes remain undefeated from Jan. 5, 2006 to March 31, 2006, falling this time to Oakland in the first round of the NCAA tournament. Ohio State again lost just three games, finishing 29-3 and 15-1 in conference play.
Ohio State's current run features wins over four teams ranked at the time of the game (vs. then-No. 5 Tennessee, then-No. 18 Louisville, then-No. 16 Oregon and then-No. 14 Michigan), and Illinois, which has since jumped into the AP Top 25. The Buckeyes have one of the most difficult stretches of the season coming up, set to face Iowa in addition to a road contest at No. 6 Indiana on Jan. 26.