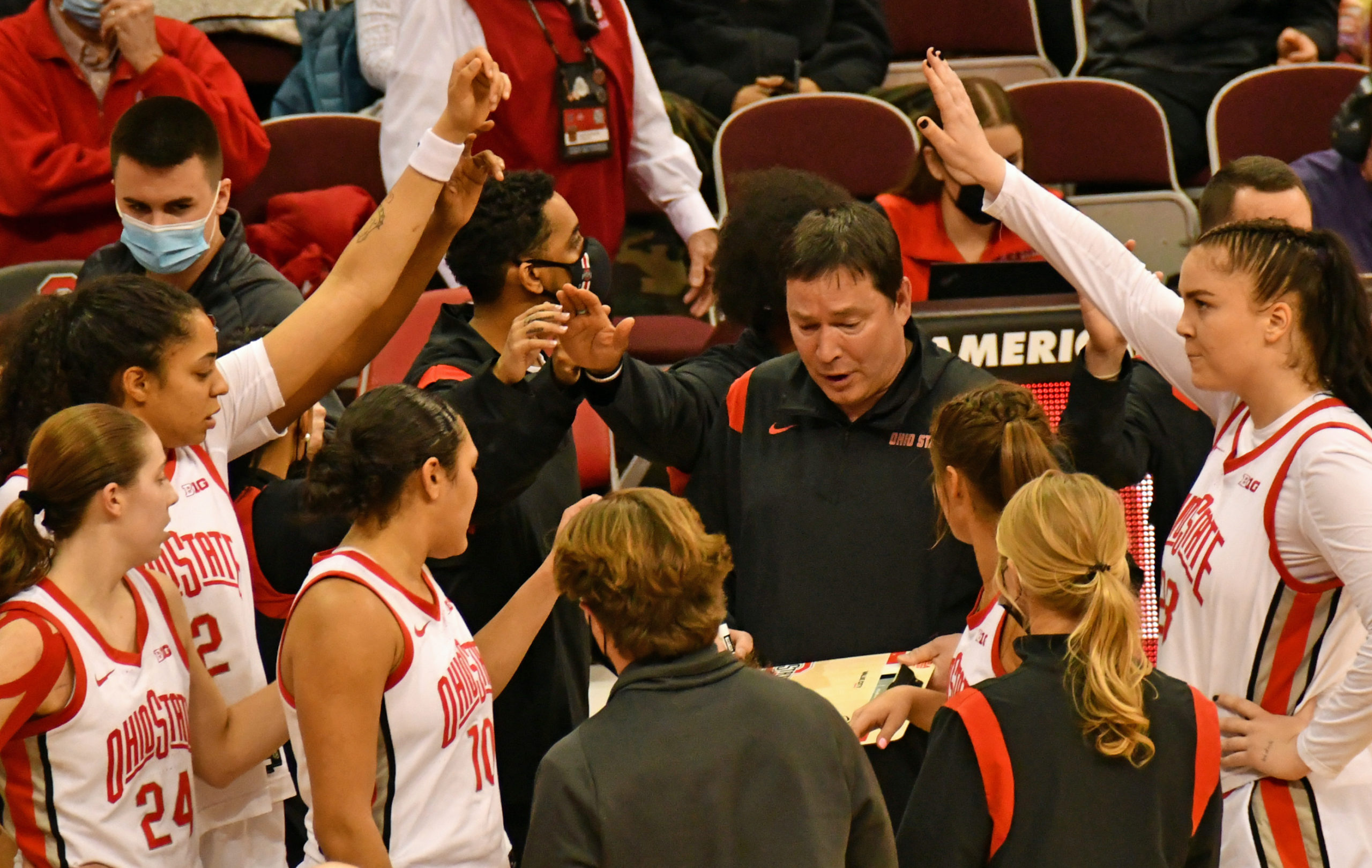 Ohio State women's basketball will soon matchup with one of the most historic programs in the country, as it was announced Thursday that the Buckeyes have scheduled a home-and-home series with Tennessee for the 2022 and 2023 season.
The Buckeyes will welcome the Volunteers to The Schottenstein Center on Nov. 8 before traveling to face Tennessee next season.
Ohio State and Tennessee have matched up 11 times dating back to 1976, with the Volunteers taking all but one of those contests. The Buckeyes' lone win came on Dec. 17, 1981, in an 83-82 win in double overtime, and the last time Tennessee visited Ohio State was on Jan. 31, 1980, a 72-56 loss for the Buckeyes.
Three of those matchups came in the NCAA tournament, with all three results favoring the Volunteers. Ohio State's three games against Tennessee in the NCAA tournament are tied for the most of any team, along with Boston College and Maryland.
This helps to further fill out Ohio State's nonconference schedule, which currently includes a road trip to Louisville on Nov. 30 in the Big Ten/ACC Challenge.
Ohio State's home-and-away opponents within the Big Ten have also been announced, though those dates and times have not been revealed. The Buckeyes will play home-and-away series with Indiana, Maryland, Michigan, Minnesota and Northwestern, host Illinois, Iowa, Michigan State and Purdue, and travel to face Nebraska, Penn State, Rutgers and Wisconsin.