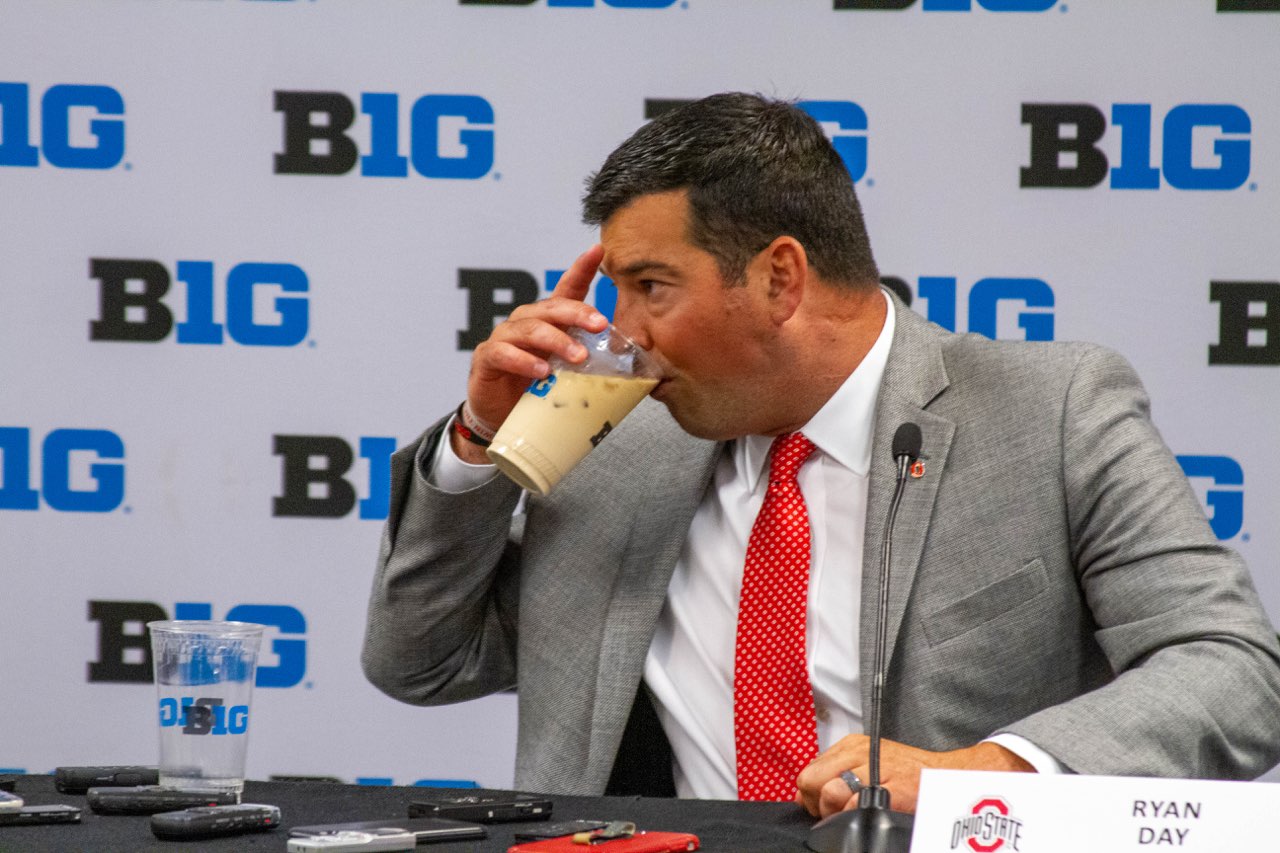 In the recent Football Preview issue of Buckeye Sports Bulletin, our staff compiled our predictions for the Big Ten Conference, including team records, award winners and division champions.
We decided to take a crack at predicting the conference champions from each FBS conference, as well as who we expect to win the Heisman Trophy, which teams will make it to the College Football Playoff and who will be crowned national champions.
There is quite a bit of variety in the selections from our staff, which means some (or all) of us will be wrong, which is always fun.
WYATT CROSHER, BSB
Big Ten East: Ohio State
Big Ten West: Northwestern
Big Ten Champion: Ohio State
AAC: Memphis
ACC: Clemson
Big 12: Texas
Conference USA: North Texas
MAC: Ohio
Mountain West: Boise State
Pac-12: Oregon
SEC: Alabama (but with a loss)
Sun Belt: Appalachian State
Heisman Trophy: Tua Tagovailoa, Alabama
College Football Playoff:
Clemson (13-0)
Alabama (12-1)
Ohio State (12-1)
Texas (12-1)
National Champion: Clemson over Alabama
JOE DEMPSEY, BSB
ACC: Clemson
AAC: UCF
PAC-12: Washington
Big Ten: Ohio State
Big 12: Oklahoma
MAC: Toledo
Mountain West: Fresno State
C-USA: Southern Miss
Sun Belt: Appalachian State
Heisman Trophy: 
Winner: Tua Tagovailoa, Alabama
Trevor Lawrence, Clemson
Jalen Hurts, Oklahoma
Justin Fields, Ohio State
College Football Playoff:
No. 1 Clemson defeats No. 4 Oklahoma
No. 2 Alabama defeats No. 3 Ohio State
No. 1 Clemson defeats No. 2 Alabama
National Champion: Clemson
ANDREW LIND, BSB
ACC: Clemson over Virginia
American: Memphis over UCF
B1G: Ohio State over Purdue
Big XII: Oklahoma over Texas
C-USA: North Texas over Marshall
MAC: Ohio over Western Michigan 
Mountain West: Utah State over Hawaii
Pac-12: Utah over Washington
SEC: Georgia over Alabama
Sun Belt: Appalachian State over Arkansas State
 Heisman Trophy: Trevor Lawrence, Clemson
College Football Playoff:
Ohio State over Georgia (Fiesta Bowl)
Clemson over Oklahoma (Peach Bowl),
Clemson over Ohio State (national championship)
National Champion: Clemson
PATRICK MAYHORN, BSB
ACC: Clemson
Big Ten: Ohio State
Big 12: Oklahoma
Pac-12: Utah
SEC: Alabama
AAC: UCF
C-USA: North Texas
MAC: Ohio
MWC: Fresno State
SBC: Appalachian State
Heisman: Trophy: Tua Tagovailoa, Alabama
College Football Playoff:
Clemson defeats Oklahoma
Alabama defeats Utah
Clemson defeats Alabama
National Champion: Clemson