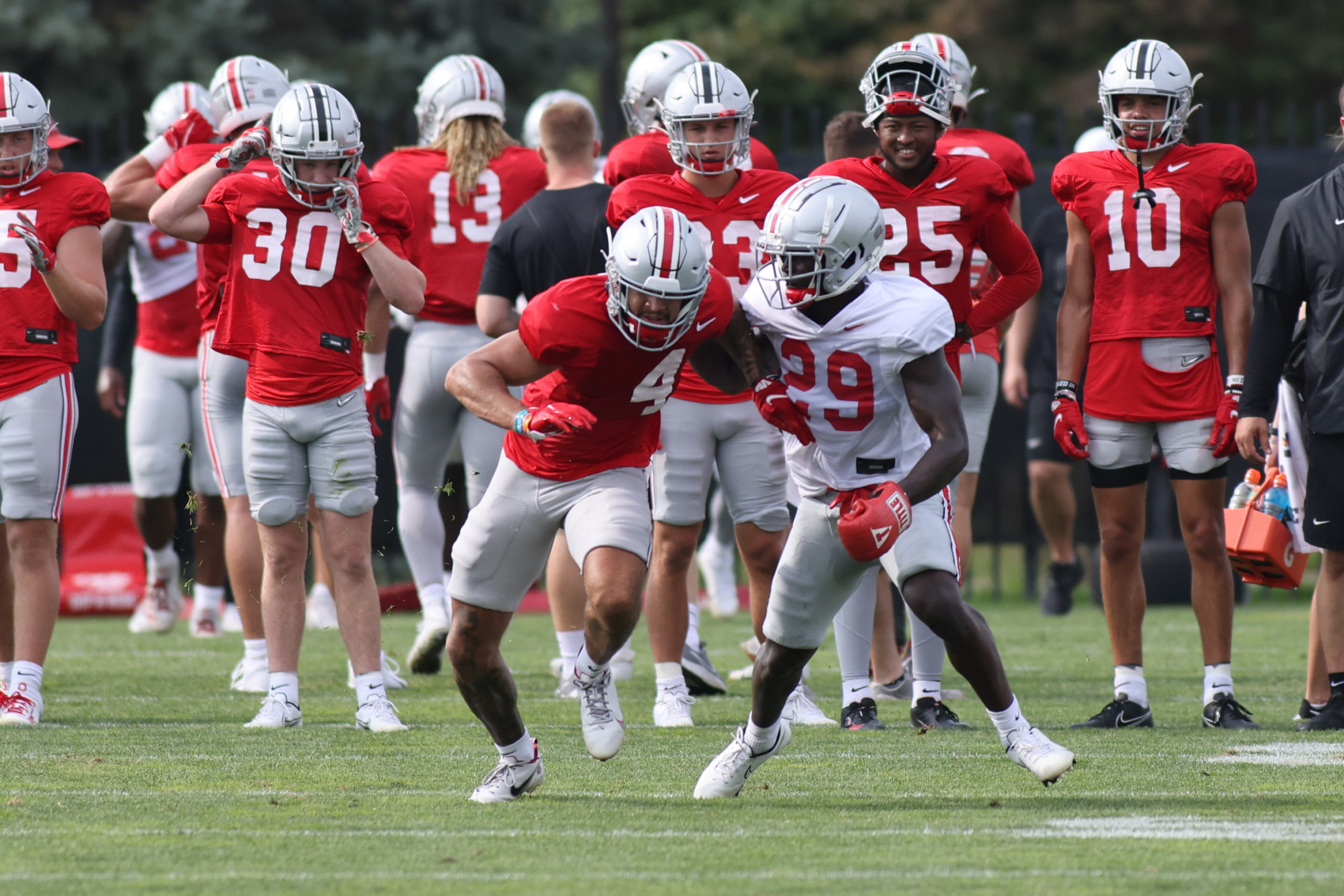 While Ohio State completed its second practice of fall camp on Friday, seven Buckeyes were honored for the work they put in during the summer.
Wide receivers Kamryn Babb and Julian Fleming, tight end Cade Stover, defensive end Tyler Friday, linebacker Tommy Eichenberg and safeties Ronnie Hickman and Kourt Williams were named Iron Buckeyes. Head coach Ryan Day said the Iron Buckeye distinction is given to players who go above and beyond with their training during the time between spring and fall camp.
"[Coach] Mick has his Champions. We have gold, red and blue. Gold is what you want — that's the gold standard. Those are the guys who had great summers, didn't miss anything and weren't late," Day said on Thursday. "The Iron Buckeye is a little bit further where in each skill and then in the line recognizes those who had outstanding summers."
Although the 'Iron Buckeye' is just a distinction based on offseason training, Day said the title carries real value that can be applied to in-game situations.
"The carry-over, on the field, has been tremendous. It doesn't mean anything but it gives you a chance because all of the things we do on the field carry over to what Mick does in the offseason," Day said. "It doesn't guarantee you anything but it gives you one heck of a chance [to see the field]."