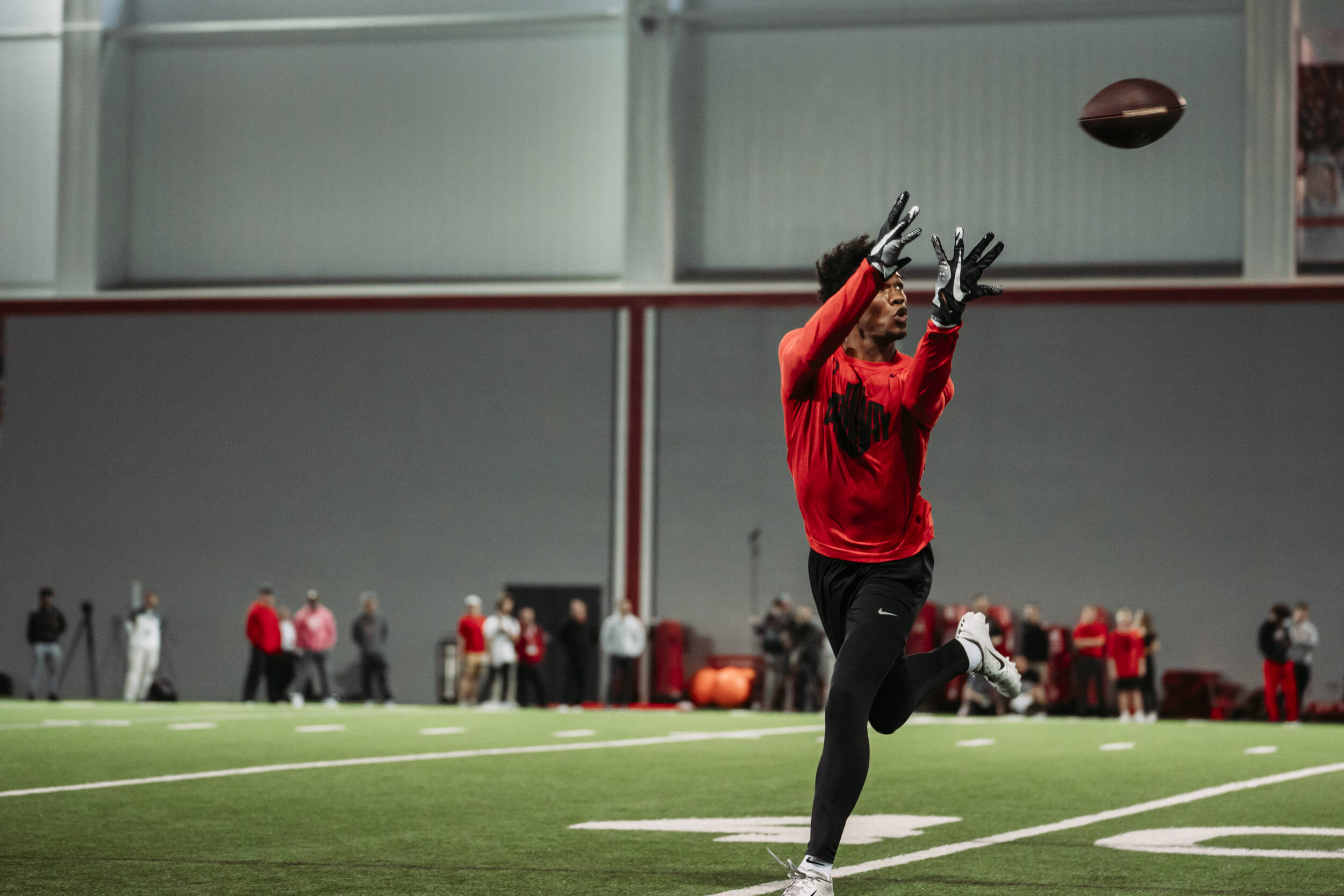 On Wednesday, 108 NFL representatives and scouts gathered inside the Woody Hayes Athletic Center for an in-person look at Ohio State's draft hopefuls.
Overall, 10 Buckeyes participated in the event (in alphabetical order): Chris Booker, Haskell Garrett, Antwuan Jackson, Demario McCall, Thayer Munford, Chris Olave, Nicholas Petit-Frere, Tyreke Smith, Master Teague and Garrett Wilson. Redshirt sophomore quarterback C.J. Stroud and former Buckeye Cardale Jones also threw passes to receivers.
Stroud tossed the football to McCall, Olave and Wilson, while Jones assisted Booker, Teague, Ohio Dominican wide receiver David Turner and Fisk tight end Malik Smith — Tyreke Smith's brother.
40-YARD DASH TIMES (UNOFFICIAL)
Booker: 4.54 / 4.51 seconds
Munford: 5.30 seconds
McCall: 4.50 / 4.51 seconds
Jackson: 5.08 / 4.95 seconds
Teague: 4.38 / 4.45 seconds
40-YARD DASH TIMES (OFFICIAL)
Booker: 4.61 seconds
Munford: 5.33 seconds
McCall: 4.45 seconds
Jackson: 5.21 seconds
Teague: 4.35 seconds
Smith: 4.79 seconds
BROAD JUMP
Booker: 9'9″
McCall: 9'8″
Smith: 9'9″
Teague: 10'10" / 10'11"
Jackson: 7'10"
TWEETS FROM COACH DAY
CHRIS BOOKER
HASKELL GARRETT
ANTWUAN JACKSON
DEMARIO MCCALL
THAYER MUNFORD
NICHOLAS PETIT-FRERE
CHRIS OLAVE
GARRETT WILSON
MASTER TEAGUE
TYREKE SMITH
JEREMY RUCKERT