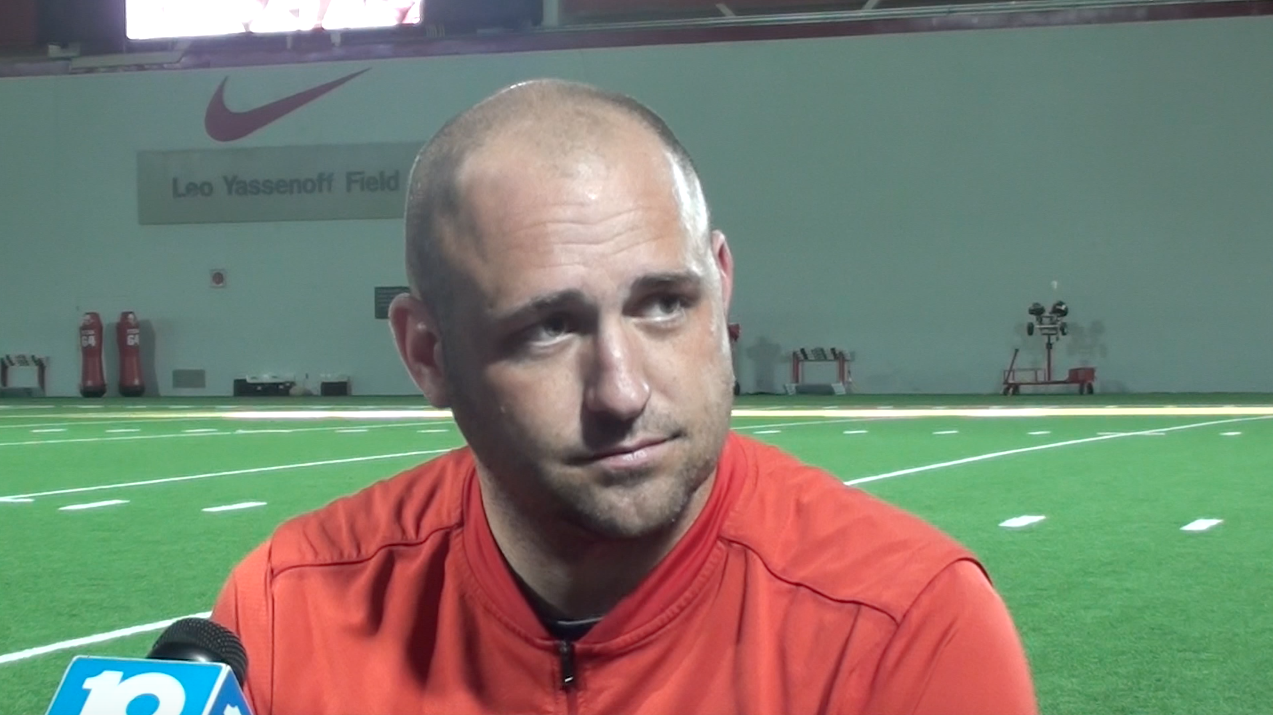 Former Ohio State wide receivers coach and recruiting coordinator Zach Smith, who was fired last month when a string of domestic violence allegations came to light, was arrested in 2013 for operating a vehicle while intoxicated, according to a report from The (Toledo) Blade on Monday.
Smith was reportedly pulled over early in the morning on Feb. 13, 2013, for going 67 mph in a 50-mph zone in Dublin, Ohio.
According to the Dublin Police report, Smith was under the influence of alcohol or drugs and refused a breathalyzer test. He then struggled with the field sobriety test before posting bond and being released less than two hours after he was pulled over.
After the report surfaced on Monday, Smith told ESPN that he did not tell Ohio State head football coach Urban Meyer about his arrest.
"I handled it on my own without involving OSU," Smith said through his attorney, Brad Koffel, on Monday afternoon.
Smith was fired on July 23 after domestic violence allegations against him from 2009 and 2015 were reported by national college football writer Brett McMurphy. The next day at Big Ten Media Days, Meyer said he was aware of the 2009 incident but denied knowing about the 2015 allegations.
McMurphy reported that people close to Meyer, including his wife, Shelley, had been aware of the 2015 incident, and the university opened up an investigation while putting Meyer on paid administrative leave Aug. 1. Meyer issued a statement two days later saying he was aware of the 2015 incident.
Offensive coordinator and quarterbacks coach Ryan Day is serving as the acting head coach during the Meyer investigation. Ohio State opens the 2018 season at home on Sept. 1 against Oregon State.
MORE ON THE STORY