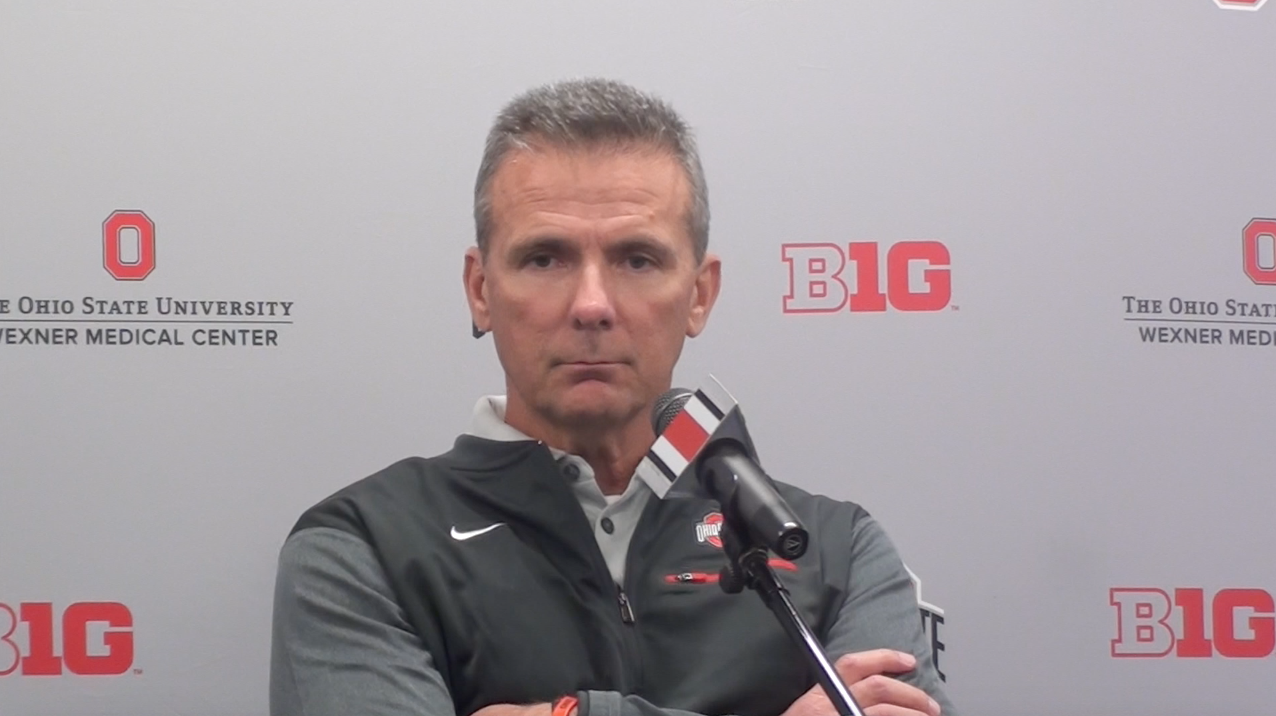 Courtney Smith, the ex-wife of former Ohio State wide receivers coach and recruiting coordinator Zach Smith, met on Monday with the independent investigative team that is investigating how Ohio State head coach Urban Meyer handled domestic abuse allegations against her husband, her attorney said in a statement.
"Today, Courtney Smith met with the independent investigative team hired by The Ohio State University Board of Trustees," the statement read. "She was accompanied by her lawyers and welcomed the opportunity to speak to the investigators. Courtney continues to be thankful for the support she has received during this time."
Meyer was placed on paid administrative leave on Aug. 1, the same day national college football writer Brett McMurphy reported that people close to Meyer, including his wife, Shelley, had been aware of a 2015 domestic violence allegation Courtney made against Zach.
Meyer, who said at Big Ten Media Days in Chicago on July 24 that he was aware of a 2009 incident but not the 2015 allegation, said in a statement on Aug. 3 that he knew about both occurrences.
Zach Smith was fired on July 23 after the aforementioned domestic violence allegations against him came to light. He is reportedly expected to speak with the investigative team Monday or Tuesday.
MORE ON THE STORY