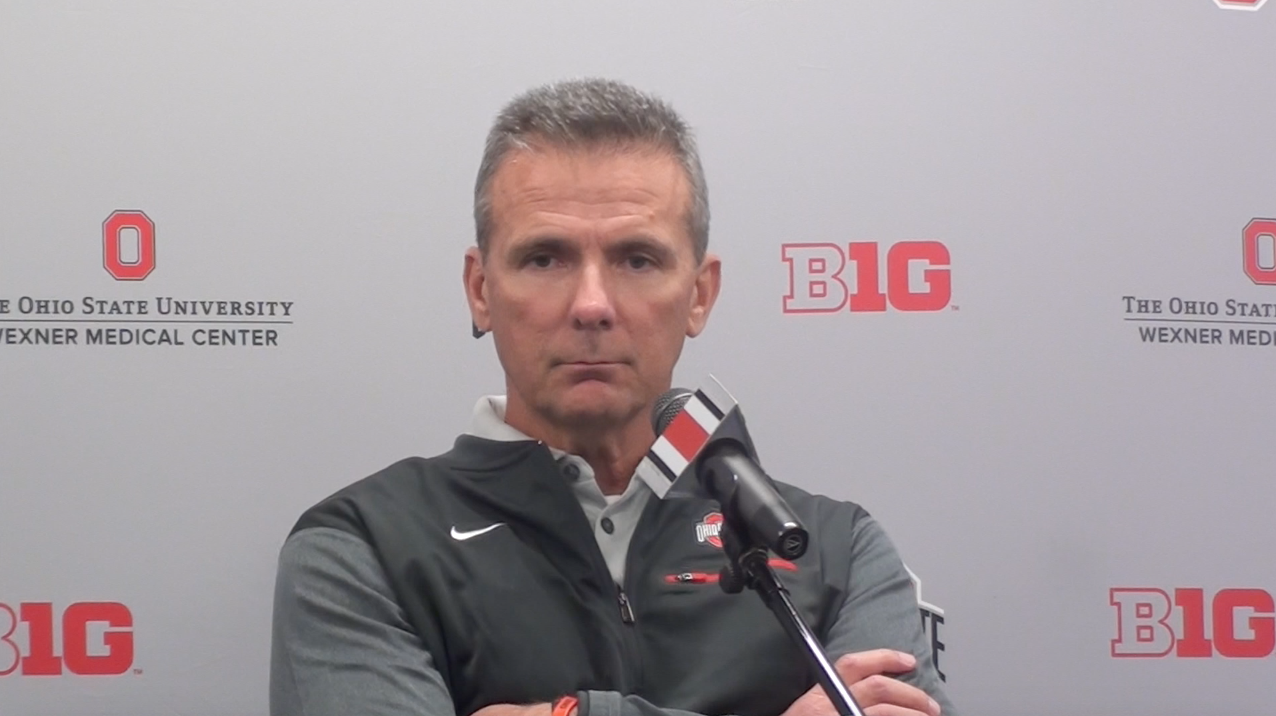 Ohio State will make the findings of the investigation involving head football coach Urban Meyer available to the public, according to a report from Dan Murphy of ESPN on Tuesday. Any public records used for the investigation will be disseminated as well.
Ohio State's board of trustees is scheduled to meet Wednesday at 9 a.m. to discuss the findings of the investigation into how Meyer handled knowledge of domestic abuse allegations against former Ohio State wide receivers coach and recruiting coordinator Zach Smith. President Michael Drake will ultimately make a decision regarding Meyer's future. The Columbus Dispatch reported on Monday that a suspension, or a "time served" suspension, was the likely recommendation for Meyer's punishment.
Meyer was placed on paid administrative leave on Aug. 1 shortly after a report surfaced stating that his wife, Shelley, knew of domestic abuse allegations Courtney Smith, Zach Smith's ex-wife, filed against the former OSU assistant in 2015. Meyer fired Zach Smith on July 23 after a history of abuse allegations came to light in a report from national college football writer Brett McMurphy. The next day at Big Ten Media Days in Chicago, Meyer said he had no knowledge of the 2015 incident. On Aug. 3, Meyer retracted that comment in a statement he released on Twitter, noting that he passed the information he had through proper channels in 2015.
According to a Tuesday report from the Dispatch, Meyer and Ohio State athletic director Gene Smith met with the investigative team multiple times during the probe, which lasted more than two weeks and concluded on Sunday. Courtney Smith and Zach Smith also were interviewed.
The findings from those meetings and other information discovered during the investigation will be publicized via a written report, per ESPN.
MORE ON THE STORY