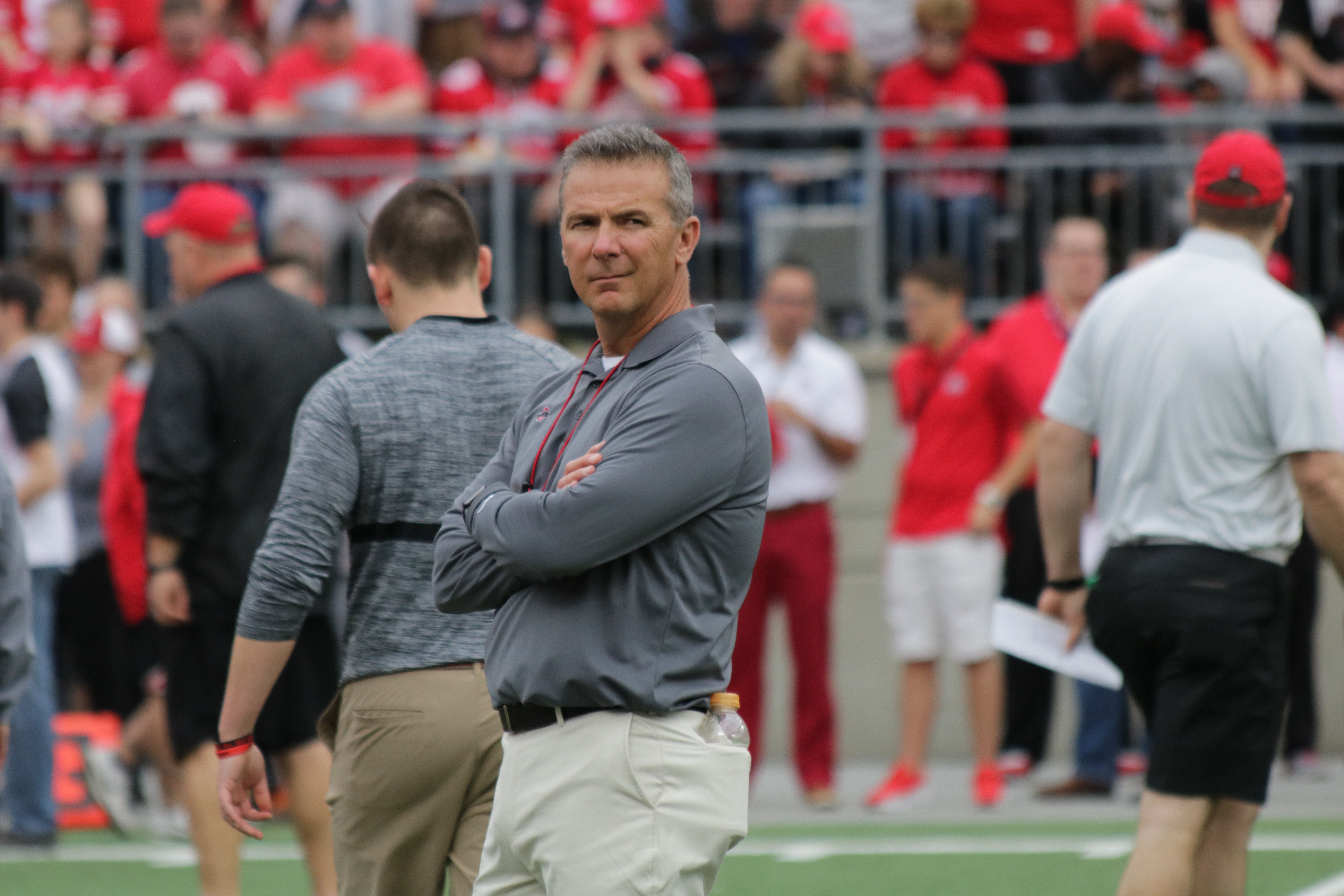 Ohio State placed head football coach Urban Meyer on paid administrative leave Aug. 1 before launching an investigation into his handling of domestic abuse claims against a former assistant coach. During the investigation, which lasted two weeks before its conclusion Sunday, Meyer and Ohio State athletic director Gene Smith both met with investigators on multiple occasions, according to a report from the Columbus Dispatch.
The report, which referenced an anonymous source "with knowledge" of the investigation, did not provide information regarding the timing of Meyer or Smith's meetings with investigators. Meyer met with investigators on more than two occasions, the report said, while Smith met with them "at least twice."
According to the report, the investigation was "very thorough, down to the middle and by the book." The report also noted that Meyer and Smith each had their independent attorneys present at the meetings.
Ohio State's board of trustees is scheduled to meet Wednesday morning to discuss the findings of the investigation. President Michael Drake will ultimately make a decision regarding Meyer's future. A Monday report by The Dispatch stated that a suspension, or a "time served" suspension, was the likely recommendation for Meyer's punishment.
The Buckeyes were led throughout fall camp by acting head coach Ryan Day. Ohio State is scheduled to open its 2018 season Sept. 1 against Oregon State at noon at Ohio Stadium.
MORE ON THE STORY