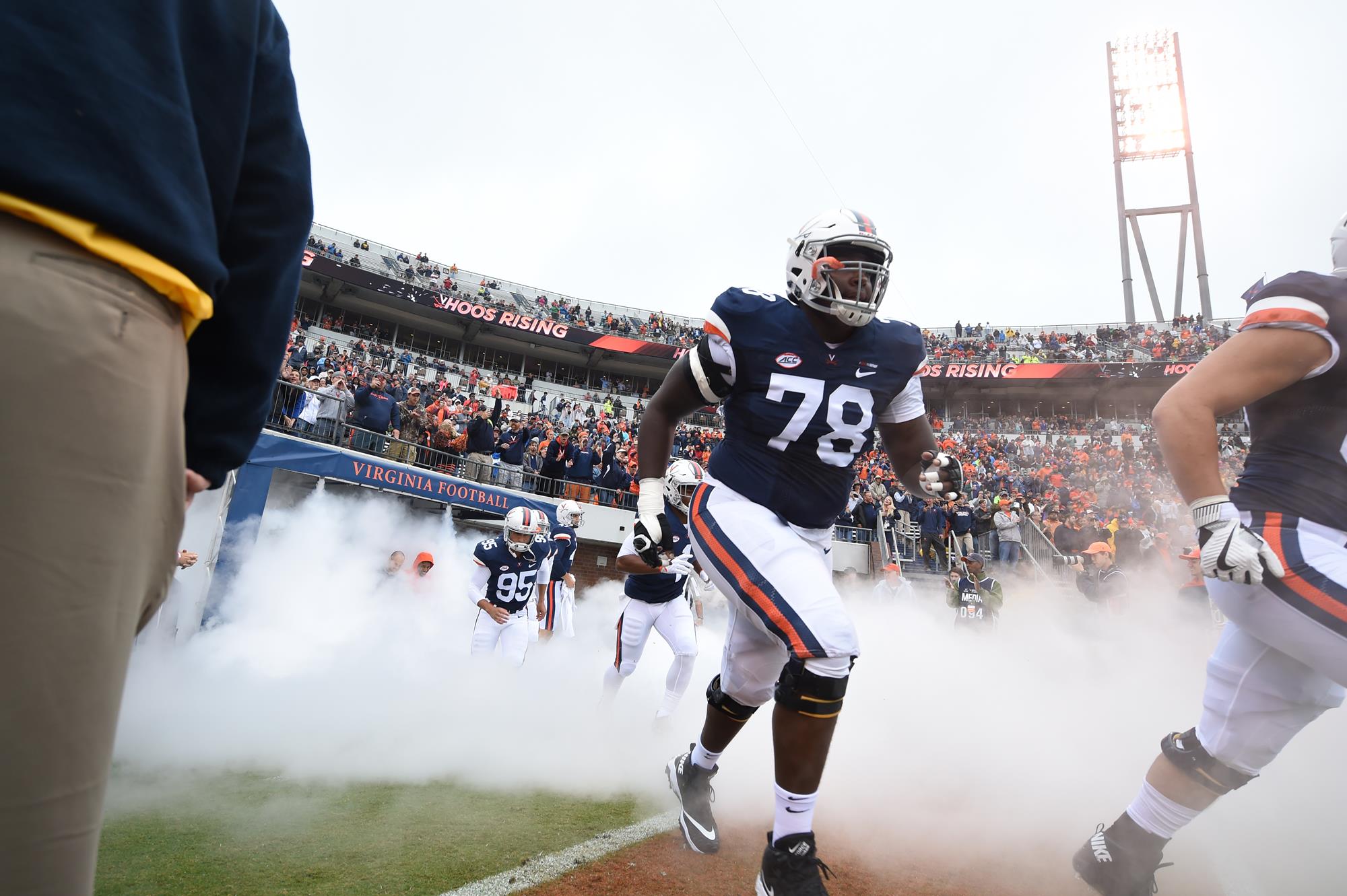 Ohio State picked up two key offensive line commitments on National Signing Day, but adding immediate reinforcements at the position is still a priority.
Those needs could be addressed on the graduate transfer market, and Virginia's R.J. Proctor is the latest to schedule a visit with the Buckeyes, he told BuckeyeGove.com on Wednesday night. The trip is reportedly set for March 1-3.
According to the report, line coach Greg Studrawa has already met with Proctor, who has also been in contact with head coach Ryan Day.
Proctor made six starts at left guard for Virginia in 2018 while playing in 11 of 13 games overall. Had totaled six starts between 2016 and 2017 as well. The Bealeton, Va., native, who stands at 6-4 and 335 pounds, has one year of eligibility remaining.
He originally signed with the Cavaliers as a three-star prospect in the 2015 class out of Liberty High School. He was the nation's No. 1,398 overall player and No. 147 offensive tackle in that class.
Ohio State has also been involved with Jonah Jackson, a graduate transfer from Rutgers who is set for an Oklahoma visit this weekend.
According to BuckeyeGrove.com's report, Proctor is visiting Texas this weekend while he is also expected to make trips to Florida State, Houston and Oklahoma.