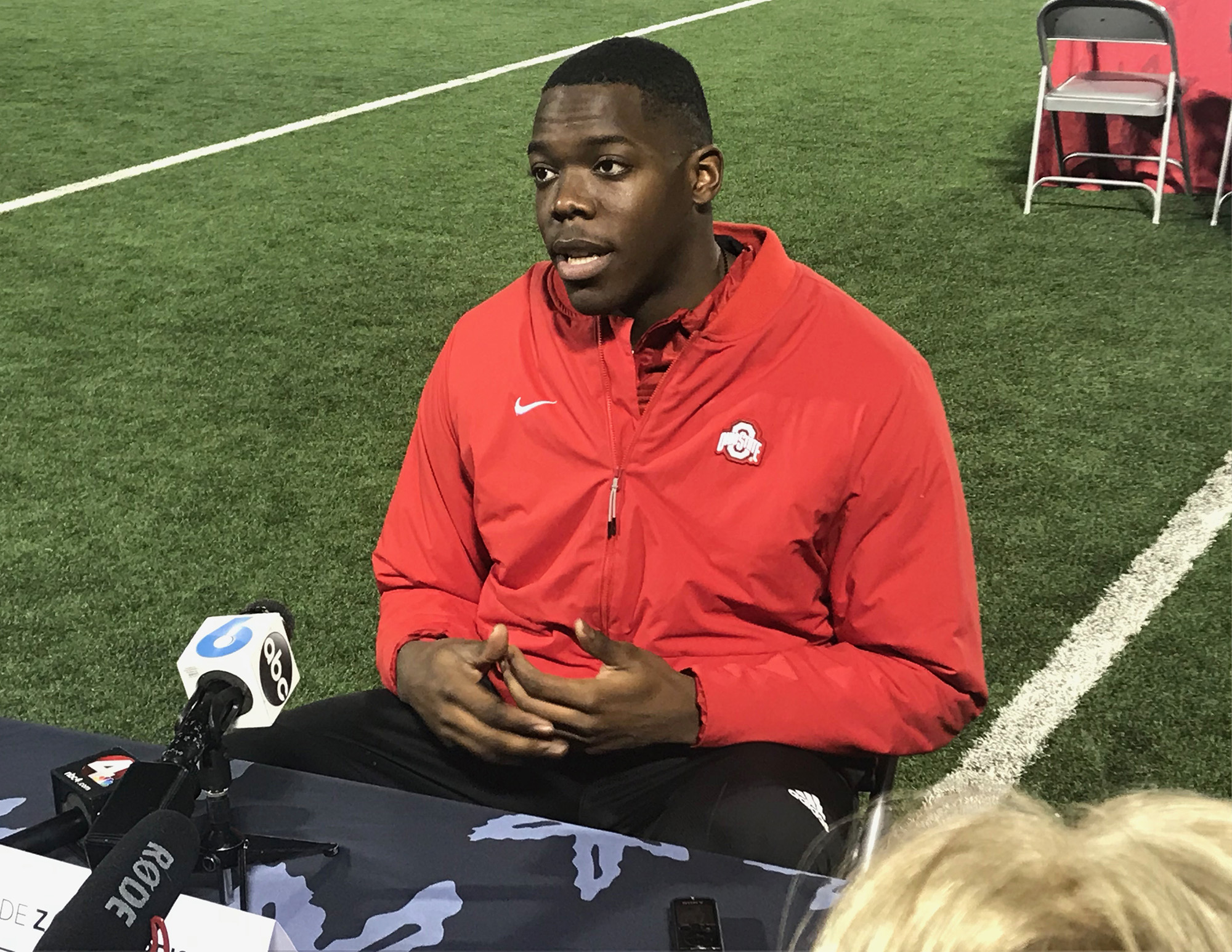 Ohio State had six prospects join the football team in January as freshmen, getting a leg up with a chance to go through spring practice before their first collegiate seasons.
A seventh player enrolled along with them – quarterback Justin Fields – as a sophomore transfer from Georgia. Fields is not only trying to settle in at his new school, but he's already widely expected to win the starting job and be a key leader for the Buckeyes in 2019.
With that in mind, here's a look at what the some of the other new Buckeyes had to say about Dwayne Haskins' likely successor.
Zach Harrison, DE: "I have no idea. I don't know how to evaluate quarterbacks. I just know that he's a cool dude and I like to hang out with him. He's another one of the dudes. He fits in great."
Ryan Jacoby, OT: "Me and Justin have become close. He's considered a mid-year, so he's always been with us. We've gotten closer. And it's funny because I've watched the show he was on (QB1 on Netflix), so I'm always asking him questions about that. We've become close."
Garrett Wilson, WR: "He's a humble kid. It took probably two days before he started opening up to at least me, but he's a super cool kid. I like him a lot. He knows what he wants. He's come here and he's grinding. He's working just like everybody else, doesn't expect anything. He's a hard worker and he's going to be a good player."