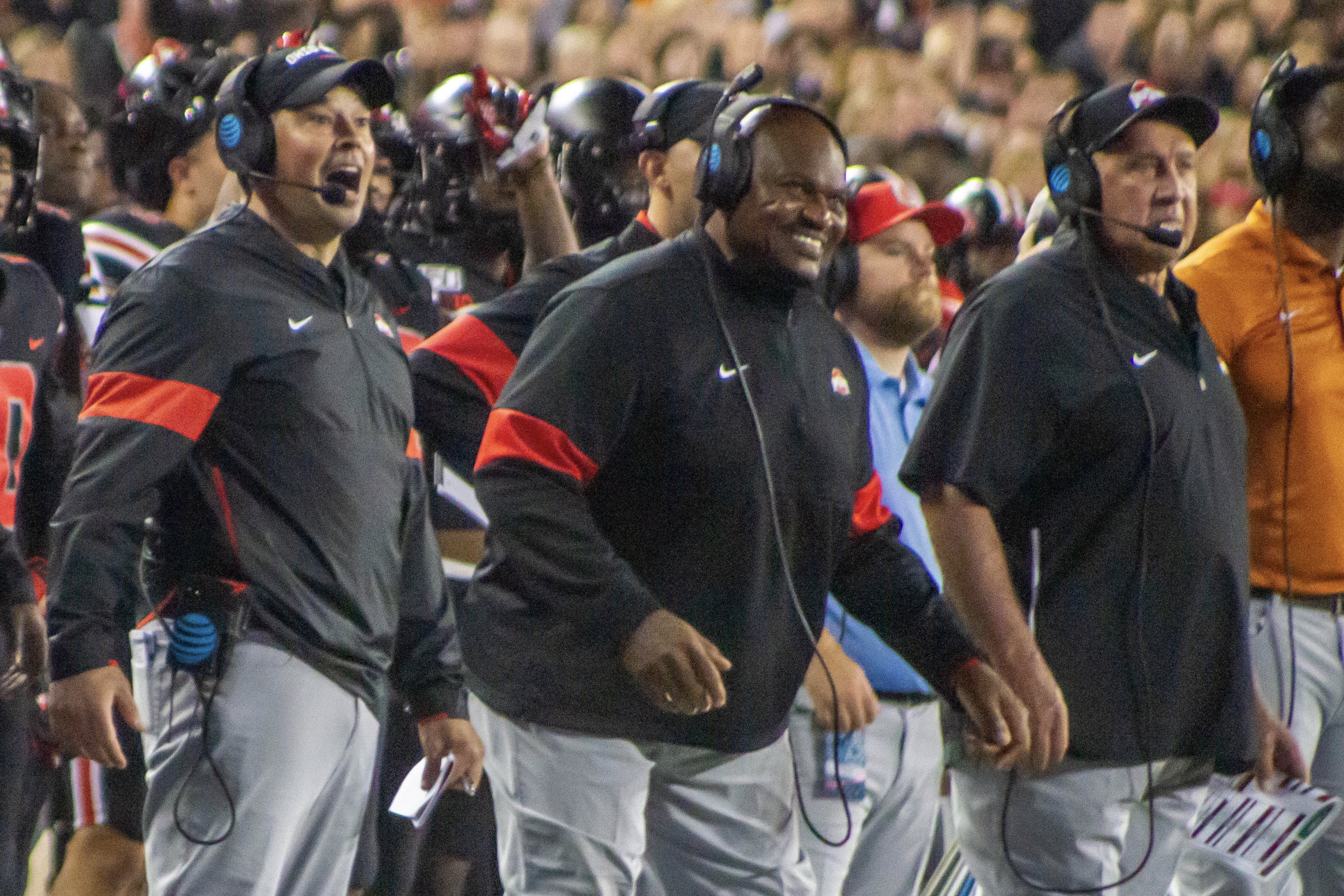 Patrick Mayhorn welcomes BSB editor and recruiting expert Andrew Lind to the show to talk about Tyleik Williams, defensive line recruiting, the 2022 tight end situation and Al Washington's freakishly athletic 2022 linebacker class. Also, some brief talk about the mess that is future eligibility rules, the potential of a five-year, starting quarterback Kyle McCord era to make up for the years lost with Dwayne Haskins and Justin Fields, and the world of seventh-year seniors.
Then, Patrick is joined by Robert Read of the Daily Iowan to talk about Iowa's decision to cut men's gymnastics, men's and women's swimming and diving and men's tennis, what went into the decision and how other Big Ten teams may be similarly impacted without a football season to generate revenue.
If you're interesting in subscribing to Buckeye Sports Bulletin, give BSB a call at 614-486-2202 and say that the podcast sent you.
Follow the show on Twitter at @buckeye_sports and follow Patrick (@patrick_mayhorn) and Andrew (@AndrewMLind). Get more from BSB at buckeyesports.com. You can listen on the embedded PodBean player below, or on YouTube, Apple Podcasts, Stitcher or Google Podcasts, all of which offer the show for free. The next episode will be out on Friday, Sept. 4.
If you like the show, please be sure to leave a five-star review on Apple Podcasts. If you have a question for a future mailbag episode, leave a five-star review and include your question in the review, or hop on over to the BSB forums (subscribers only) and leave your question in our episode discussion thread.