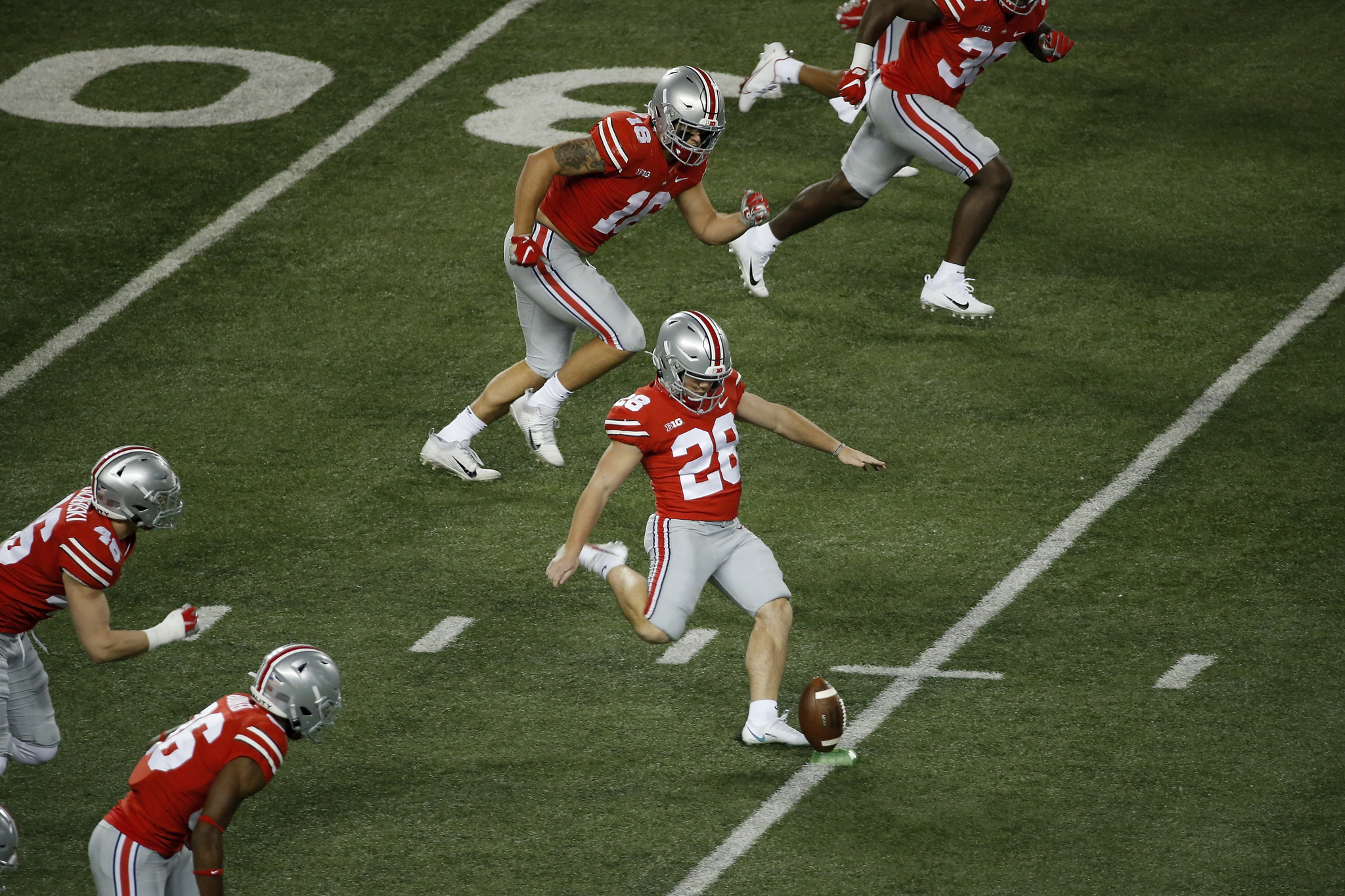 I'm going to shoot straight with you all here: This is an Illinois preview, featuring the excellent Gavin Good of the Peoria Journal Star, but there's only so much to talk about when it comes to Illinois-Ohio State.
Quarterback Brandon Peters seems to be playing well, linebacker Jake Hansen is solid, and that's about it. This episode still has all the preview you could possibly want, but this is not an hour and a half of Illinois talk.
No, it's a journey around the college football world, including some hollering about the awful College Football Playoff rankings. It's also an examination of what we know, what we think we know and what we don't know about this Ohio State team.
If you're interested in subscribing to Buckeye Sports Bulletin, give BSB a call at 614-486-2202 and say that the podcast sent you.
Follow the show on Twitter at @buckeye_sports and follow Patrick (@patrick_mayhorn) and Wyatt (@wcrosher). Get more from BSB at buckeyesports.com. You can listen on the embedded PodBean player below, or on Apple Podcasts, Stitcher, Spotify, iHeartRadio or Google Podcasts, all of which offer the show for free. The next episode is a full game reaction and that will be out on Monday, Nov. 30.
If you like the show, please be sure to leave a five-star review on Apple Podcasts. If you have a question about Michigan State, leave a five-star review and include your question in the review, or hop on over to the BSB forums (subscribers only) and leave your question in our episode discussion thread. Thanks!