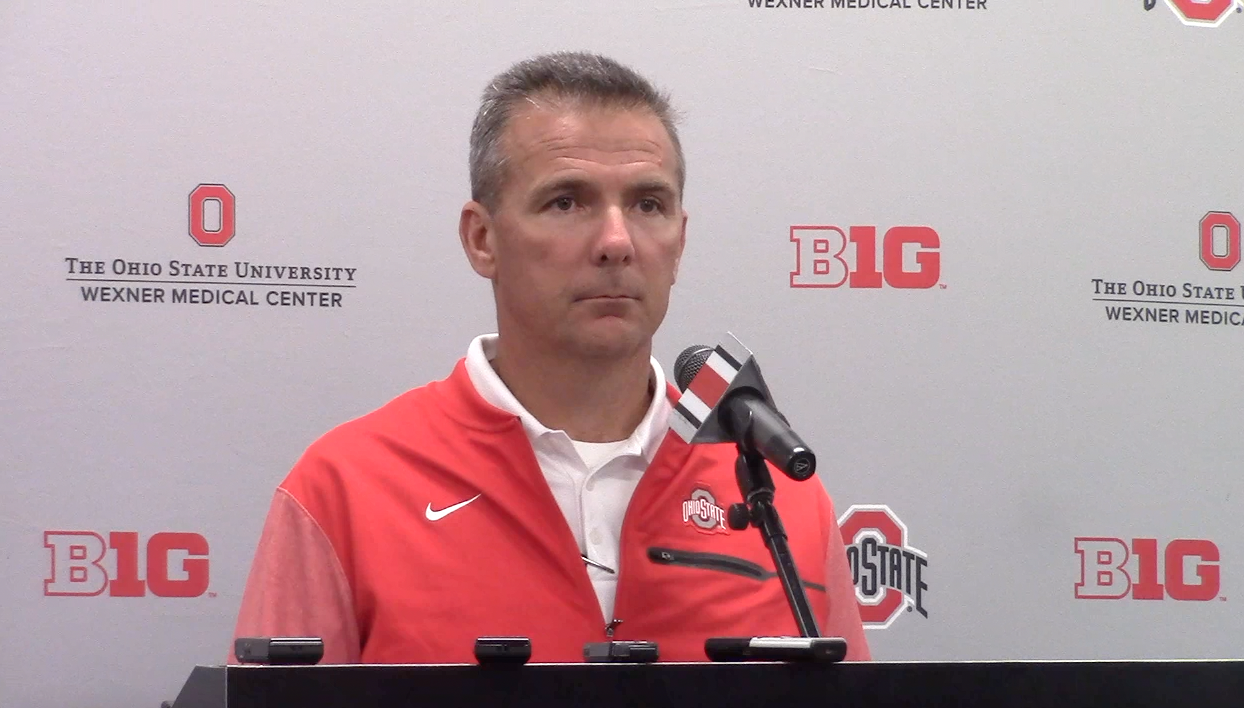 Ohio State head coach Urban Meyer has been suspended for the first three games of the season, the university announced Wednesday night. The decision comes on the heels of a 14-day investigation regarding Meyer's handling of domestic abuse allegations against a former Ohio State assistant coach.
Meyer, who has been on paid administrative leave since Aug. 1, will be suspended through Sept. 2 – the day after Ohio State's season opener against Oregon State. Meyer will then be suspended for games on Sept. 8 (home vs. Rutgers) and Sept. 15 (against TCU in Arlington, Texas).
Ohio State athletic director Gene Smith will be suspended from Aug. 31 through Sept. 16.
Ohio State is set to hold a news conference Wednesday night. Further details about the investigation and decision will be posted on BuckeyeSports.com.
MORE ON THE STORY