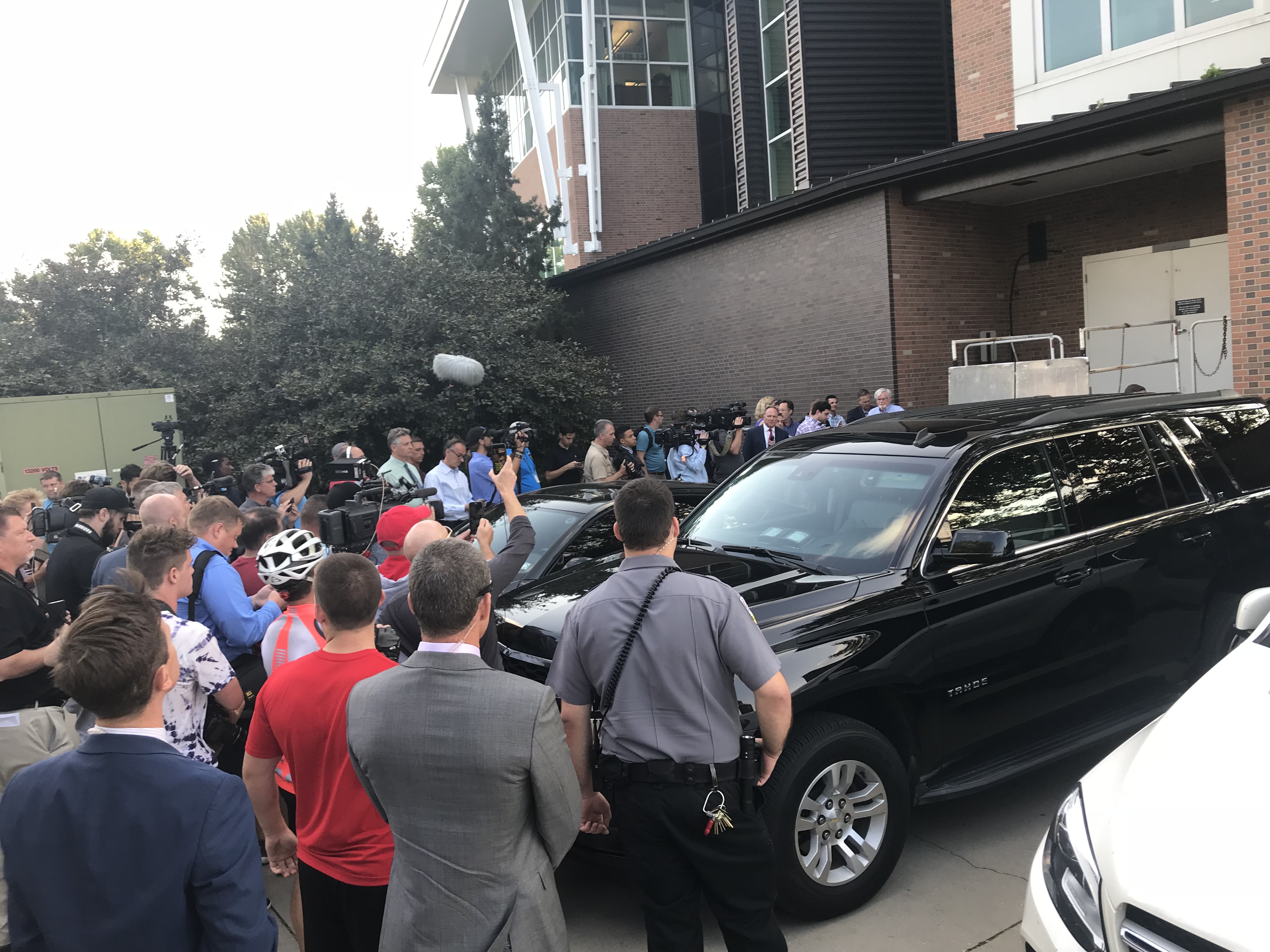 With Ohio State's Wednesday board of trustees meeting regarding head football coach Urban Meyer nearing the 11-hour mark, no new updates had been provided by the university.
The meeting, which is in regard to the results of an investigation related to Meyer's handling of past domestic abuse allegations against a former assistant coach, began at 9 a.m. at the Longaberger Alumni House in Columbus.
While there was some movement throughout the day – Meyer, his wife Shelley Meyer, and athletic director Gene Smith all arrived at different times after the meeting began – no firm word on a timeline for a decision was given. At one point, two individuals appeared outside to turn around Urban and Shelley Meyer's cars so that they were facing out, but neither has left the building since they first arrived.
A large group of media members, joined by about 50 fans, has waited at the Longaberger Alumni House throughout the day.
The Ohio State football team practice under the direction of acting head coach Ryan Day this afternoon. The season is set to kick off on Sept. 1 at Ohio Stadium against Oregon State, with the game set for noon on ABC.
Any further updates will be posted at BuckeyeSports.com.
MORE ON THE STORY