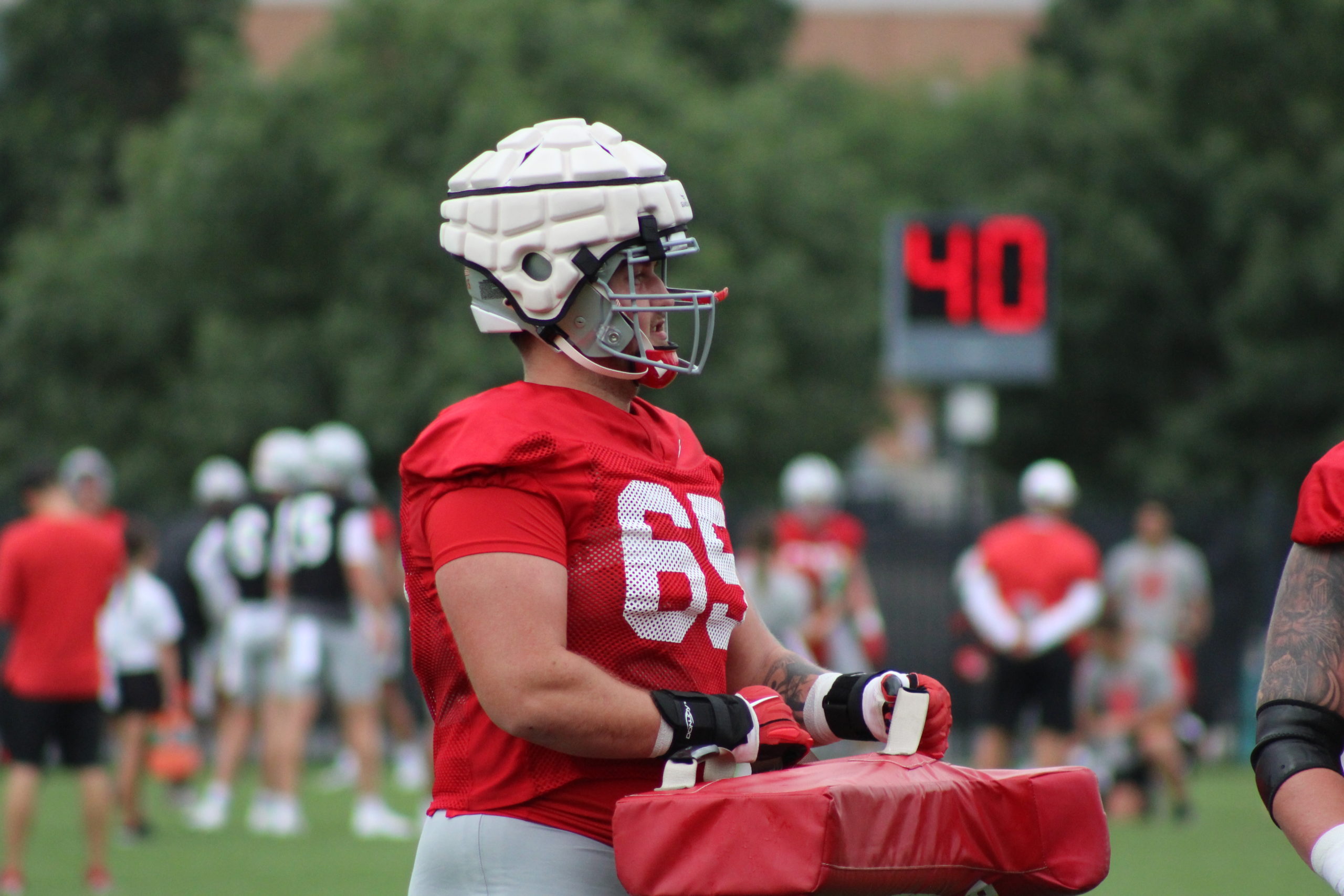 When Ohio State started fall camp on Thursday, defensive tackle Tyleik Williams and offensive tackle Zen Michalski were among several Buckeyes wearing a Guardian Cap on their helmets.
According to GuardianSports.com, the Guardian Cap is a 12-ounce soft shell that reduces at least 10 percent of the impact from contact to the head. If two players wearing the Guardian Caps collide, the protective gear takes away at least 20 percent of the hit's severity.
Before appearing in Ohio State's fall camp, the evolutionary equipment was already being used in NFL circles. The professional league required offensive linemen, defensive linemen, tight ends and linebackers to wear them in practice through the second preseason game.
According to a program spokesperson, the Buckeyes are one of 200 collegiate programs in the NCAA to have players wear the Guardian Caps. Ohio State head coach Ryan Day said he and his staff did not make them mandatory for players. However, he allowed them to conduct their own research and assess whether or not the headgear would be right for them to wear.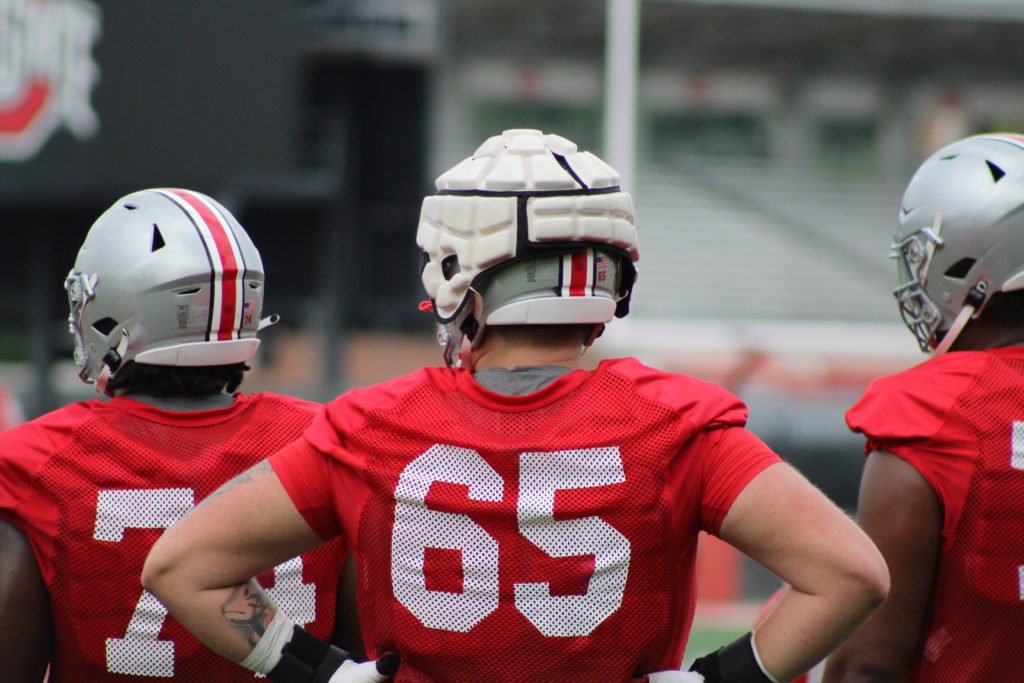 "There's been a lot of research done," Day said. "We made it optional for our guys to use that if they felt like it was appropriate for them. We've talked to them about it, about some of the things that have been done, asked them to do their own research and there were some guys that decided to use them."
Other FBS schools with players wearing the Guardian Caps include Alabama, Clemson, Michigan State, Penn State and USC, among others.