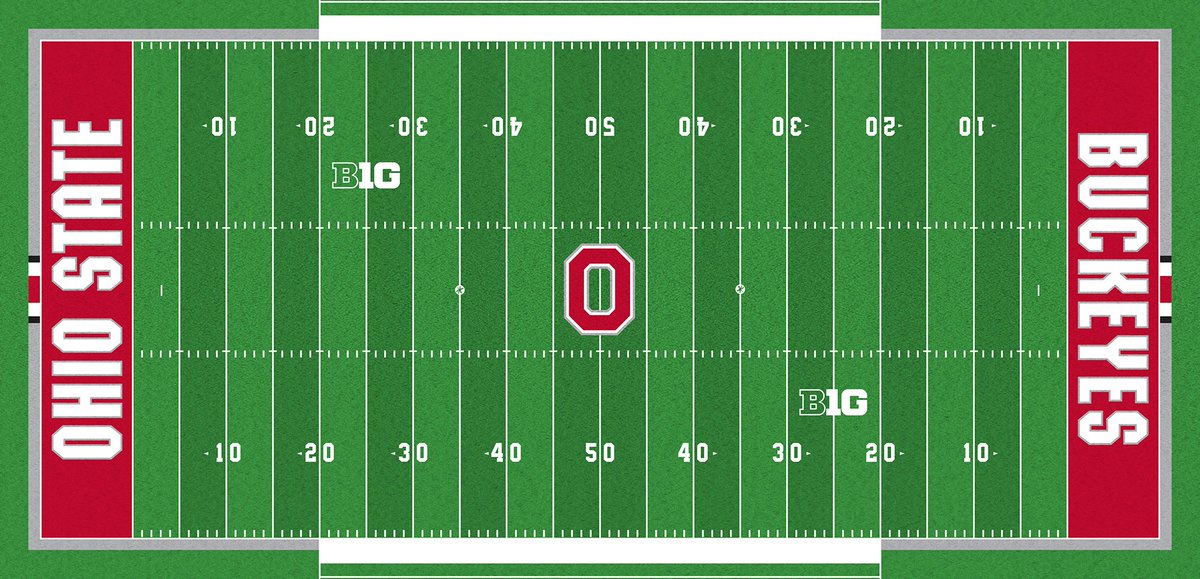 After over 1,300 submitted designs and months of deliberation, Ohio State unveiled the final blueprint for its new playing surface on Monday.
The new turf at Ohio Stadium, which will be in place for the 2022-23 football season, features a number of minor changes from the previous surface which had existed since 2014.
Some of the changes include Buckeye leaf decals on the 35-yard line kickoff locations, black, white and scarlet striping patterns in the back of each endzone, a gray complement throughout the outer boundaries of play, and yard line fonts that match the block-type font on players' uniforms.
End zone fonts were also updated for consistency between other athletic playing surfaces, team uniforms and apparel, while the midfield Block O was adjusted to include a gray outline.
While the design was not one created by a fan, it incorporated the most popular elements from fan designs, including the Block O at midfield (59 percent), Buckeye leaves (48 percent) and scarlet end zones (46 percent).
The turf will be installed over June and July, and the same design will be incorporated at the Woody Hayes Athletic Center, with work set to be completed over April, May and June. Ohio State's matchup with Notre Dame on Sept. 3 will be the first time the turf is used for a game.