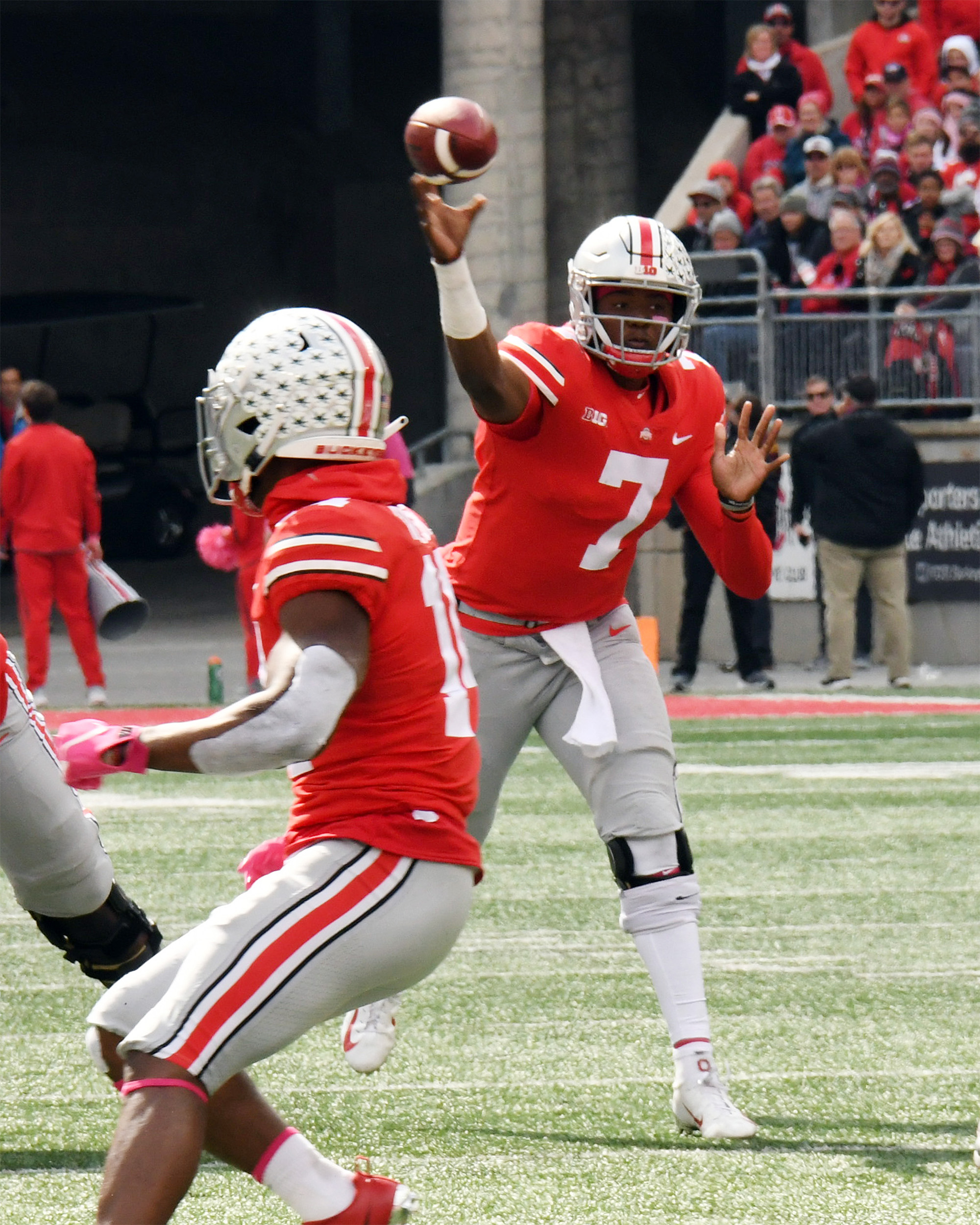 Ohio State head coach Ryan Day spoke to the media Monday for the first time since Dwyane Haskins' untimely passing and confirmed that Haskins will be honored during Ohio State's spring game on Saturday.
"We're certainly going to do something on Saturday to recognize him, some sort of a tribute, which I think is very appropriate, especially with Buckeye nation being together," Day said.
Haskins died Saturday morning at the age of 24 after being struck by a dump truck in South Florida, where he was training with his teammates from the Pittsburgh Steelers. Day said the program is still trying to process the loss of Haskins, one of the most transformative quarterbacks to ever step on the field for Ohio State.
"We're still trying to process all of that," he said. "In today's day and age, things happen so fast. We're just trying to digest it all."
Beyond a tribute at the spring game, Day said there are plans in the works to honor Haskins this upcoming season and beyond.
"I have a list of things that I've written down – some probably too big, some maybe not big enough," he said. "We'll just keep talking about it this week. I don't think we'll decide this week."
The spring game is scheduled to begin on Saturday at noon at Ohio Stadium, where the format has yet to be determined.