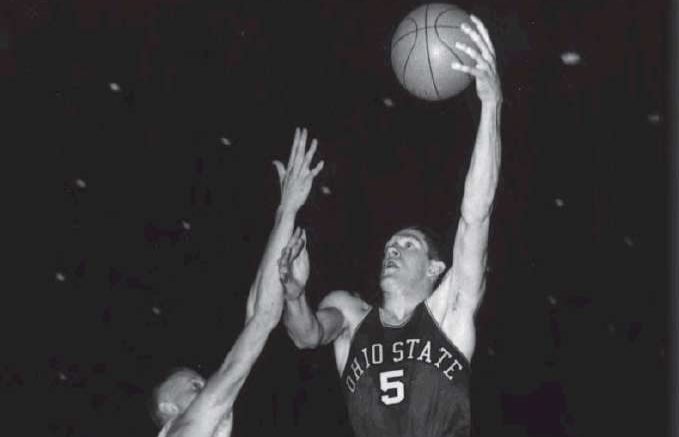 The 1960 Ohio State men's basketball team will be honored when the Buckeyes play host to Illinois on March 5, head coach Chris Holtmann announced earlier this week.
The Buckeyes went 25-3 overall and 13-1 in the Big Ten that season, which culminated in a 75-55 win over California in the NCAA Tournament final, giving the program its only national championship.
Ohio State's roster featured two Hall of Famer players in Jerry Lucas and the late John Havlicek, as well as Bob Knight, who averaged just 3.7 points and two rebounds per game but went on to have an illustrious coaching career at Army, Indiana and Texas Texas, during which he compiled a 902-371 (.709) record, won three national titles and made five Final Four appearances.
The Buckeyes' final home game of the season, which tips off at 7 p.m. on either ESPN or ESPN2, will also serve as Senior Day for forward Andre Wesson and guard Danny Hummer.