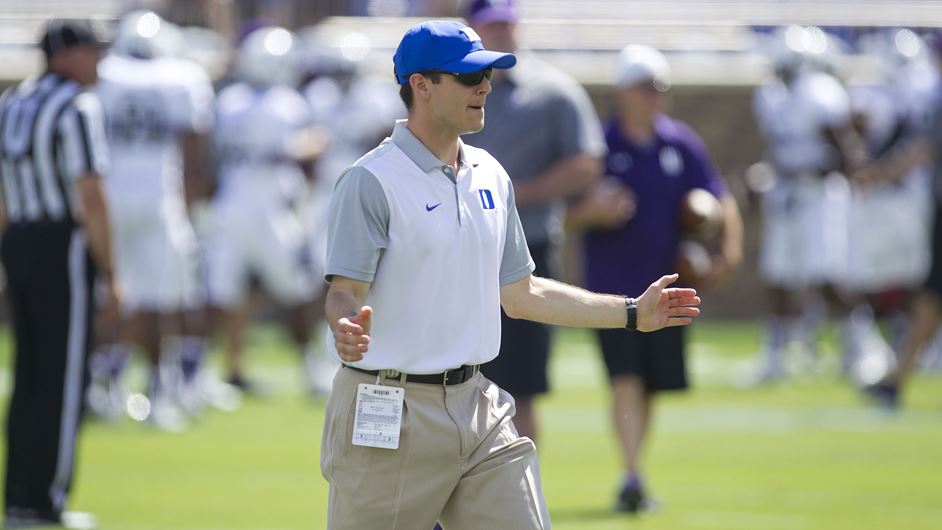 Ohio State has tabbed Duke co-DC and safeties coach Matt Guerrieri for an advisory role in Columbus under defensive coordinator Jim Knowles, whom he worked with for several years at Duke.
A long-time Duke assistant who joined the staff first as a graduate assistant in 2012, Guerrieri worked under Knowles from 2012-17. He was promoted to a full-time staffer role in 2015 and moved into the co-DC role after Knowles' departure to Oklahoma State, also serving as the defensive recruiting coordinator from 2017-20.
Guerrieri is credited with the development of three-time All-American safety Jeremy Cash – an Ohio State transfer – and two-time all-ACC safety DeVon Edwards, as well as many others. The Blue Devils have produced a pair of drafted defensive backs during his time as well in Ross Cockrell and Michael Carter II.
An American Football Coaches Association (AFCA) FBS Assistant Coach of the Year finalist in 2020, Guerrieri helped to create some of the greatest defenses in program history with Knowles, including a 2017 group that allowed just 20.2 points per game, Duke's lowest since 1977.
He played safety at Davidson before starting his coaching career, serving as a senior captain before graduating in 2011. He spent one season at Lenoir-Rhyne as a GA before heading to Duke.