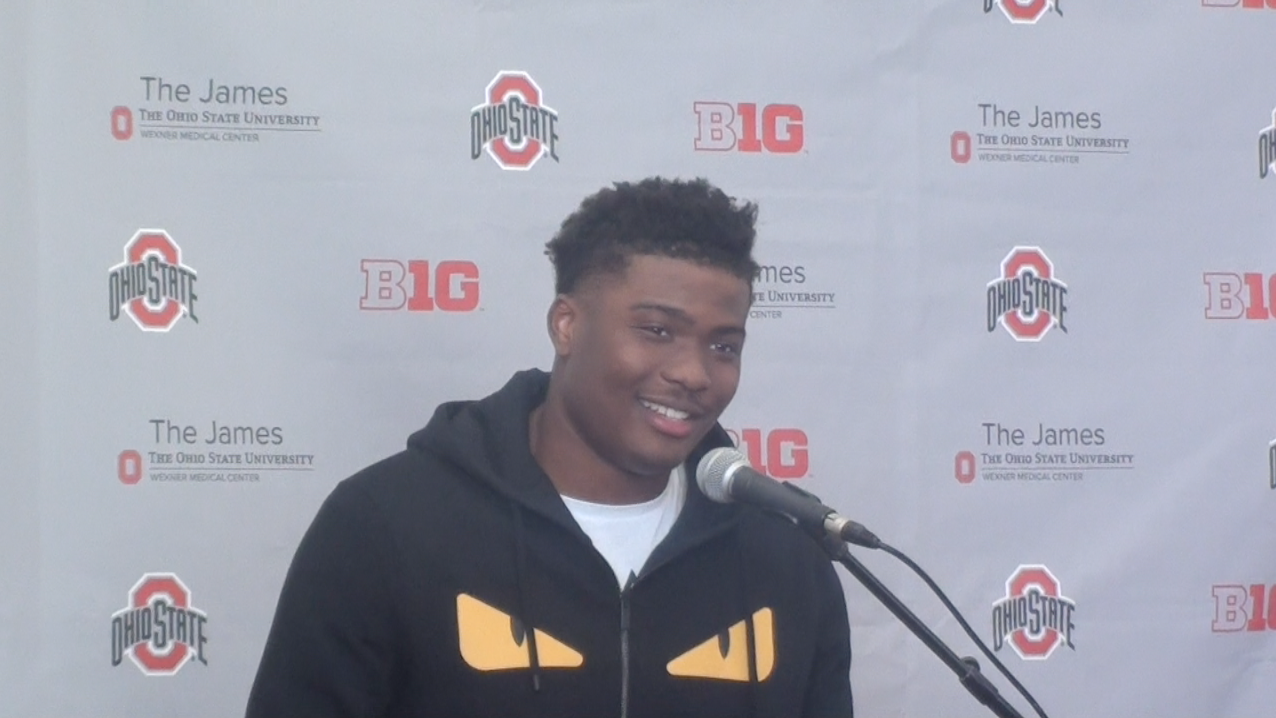 Week seven brought three upsets in the top 10, one of which came in the top five, shaking up the latest rankings Sunday for the Amway Coaches Poll and the AP Top 25. As a result, both polls bumped Ohio State up to No. 2 into week eight following Saturday's 30-14 Big Ten win over Minnesota.
In the AP Top 25, only No. 1 Alabama sits ahead of the Buckeyes (7-0, 4-0) after they overtook the second spot with Georgia's fall to No. 8 while No. 3 Clemson and No. 4 Notre Dame round out the unbeaten teams in the top four. No. 5 LSU, with one loss, rounds out the top five.
No. 6 Michigan, No. 18 Penn State, No. 19 Iowa, No. 23 Wisconsin and No. 24 Michigan State make up the Big Ten's five other teams in the AP Top 25 after OSU. On the outside, Maryland received two votes at No. 38. The entire AP Top 25 is available below.
| Rank | Trend | Team | Conference | Overall Record | Points | Game scores | Share |
| --- | --- | --- | --- | --- | --- | --- | --- |
| 1 | – | Alabama | SEC | 7-0 | 1,524 | _ | Share |
| 2 | 1 | Ohio State | Big Ten | 7-0 | 1,457 | _ | Share |
| 3 | 1 | Clemson | ACC | 6-0 | 1,392 | _ | Share |
| 4 | 1 | Notre Dame | Division I FBS Ind | 7-0 | 1,355 | _ | Share |
| 5 | 8 | LSU | SEC | 6-1 | 1,244 | _ | Share |
| 6 | 6 | Michigan | Big Ten | 6-1 | 1,146 | _ | Share |
| 7 | 2 | Texas | Big 12 | 6-1 | 1,144 | _ | Share |
| 8 | 6 | Georgia | SEC | 6-1 | 1,085 | _ | Share |
| 9 | 2 | Oklahoma | Big 12 | 5-1 | 999 | _ | Share |
| 10 | – | UCF | The American | 6-0 | 979 | _ | Share |
| 11 | 3 | Florida | SEC | 6-1 | 931 | _ | Share |
| 12 | 5 | Oregon | Pac-12 | 5-1 | 917 | _ | Share |
| 13 | 7 | West Virginia | Big 12 | 5-1 | 700 | _ | Share |
| 14 | 4 | Kentucky | SEC | 5-1 | 678 | _ | Share |
| 15 | 8 | Washington | Pac-12 | 5-2 | 640 | _ | Share |
| 16 | 4 | North Carolina State | ACC | 5-0 | 592 | _ | Share |
| 17 | 5 | Texas A&M | SEC | 5-2 | 551 | _ | Share |
| 18 | 10 | Penn State | Big Ten | 4-2 | 523 | _ | Share |
| 19 | – | Iowa | Big Ten | 5-1 | 266 | _ | Share |
| 20 | 5 | Cincinnati | The American | 6-0 | 243 | _ | Share |
| 21 | 2 | South Florida | The American | 6-0 | 242 | _ | Share |
| 22 | 2 | Mississippi State | SEC | 4-2 | 231 | _ | Share |
| 23 | 8 | Wisconsin | Big Ten | 4-2 | 226 | _ | Share |
| 24 | – | Michigan State | Big Ten | 4-2 | 199 | _ | Share |
| 25 | – | Washington State | Pac-12 | 5-1 | 136 | _ | Share |