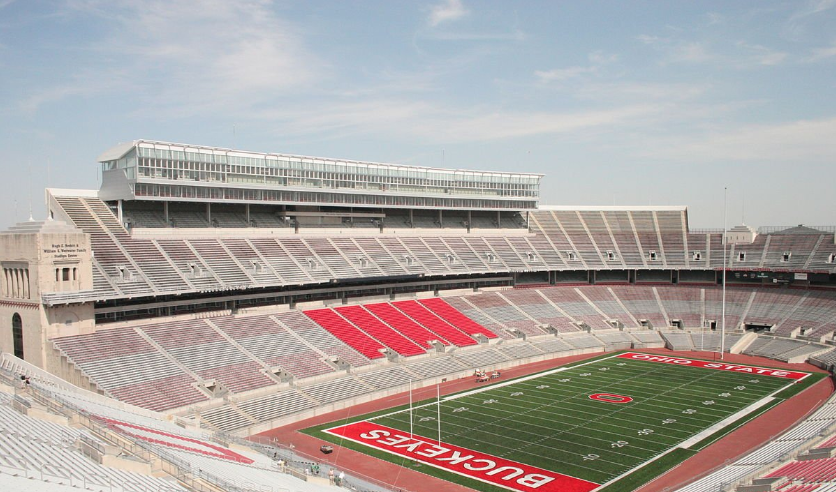 Ohio State announced on Thursday a one-game series with Toledo for the 2022 season. The Buckeyes battle the Rockets at Ohio Stadium on Sept. 17, two weeks after they host Notre Dame in Columbus on Sept. 3.
OSU's future matchup with Toledo marks the fourth meeting between the in-state programs. Ohio State holds a 3-0 lead in the all-time series. The Buckeyes boast a pair of shutout wins from their first two games against the Rockets, 49-0 in 1998 at Ohio Stadium and 38-0 in 2009 at Cleveland Browns Stadium, before the last contest in 2011 at Ohio Stadium resulted in a 27-22 edge.
Earlier in the month, OSU scheduled home games with Buffalo on Sept. 19, 2020, and Akron on Sept. 25, 2021, to finalize its nonconference slate for the two future campaigns. With the addition of Toledo in 2022, the Buckeyes will face at least one MAC opponent across four straight seasons. On top of the Buffaloes and Zips, OSU hosts Miami (Ohio) on Sept. 21, 2019, and Bowling Green on Sept. 5, 2020.