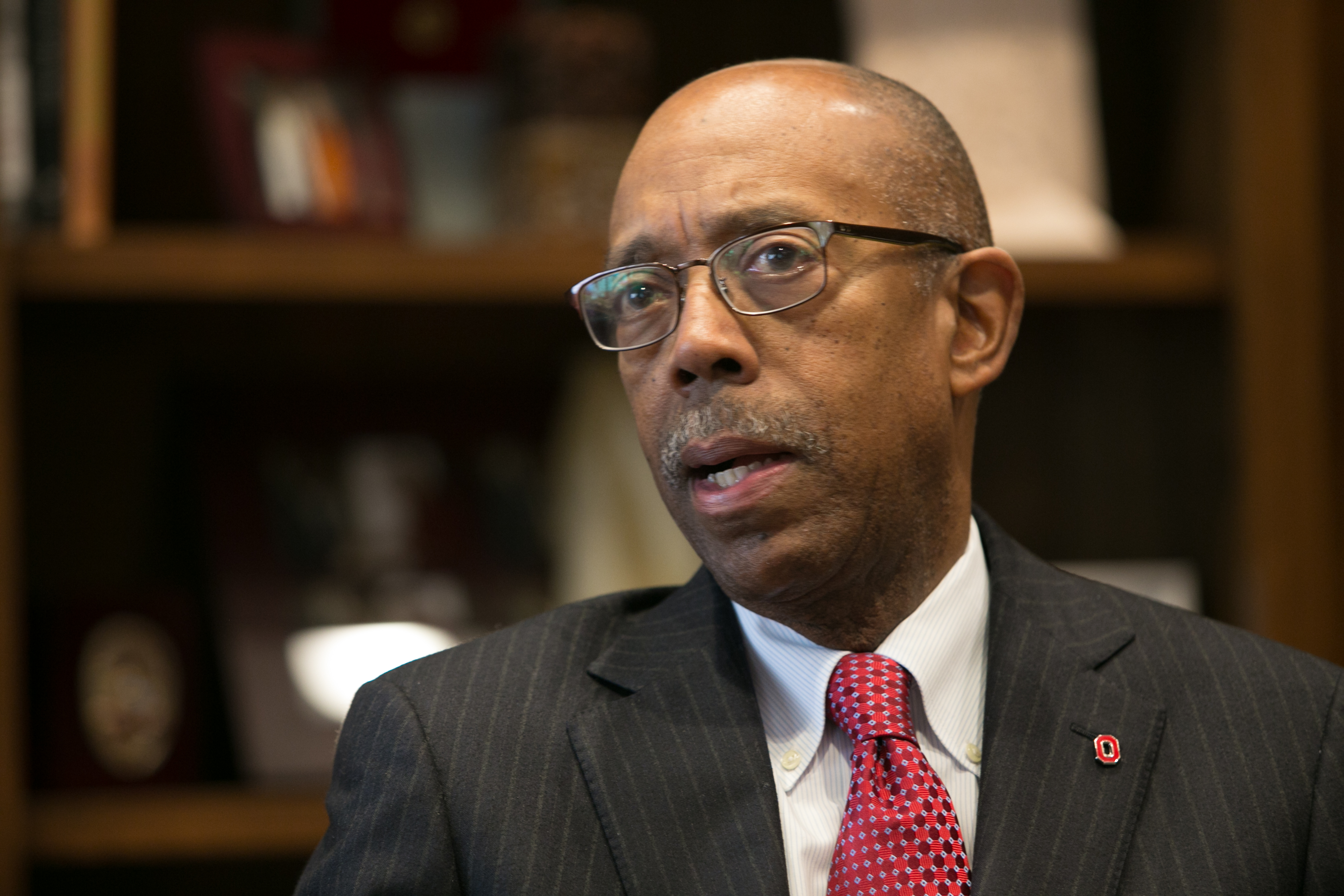 Just hours after Brett McMurphy published a story alleging Urban Meyer covered up a "racially charged" argument between Trevon Grimes and Zach Smith, Ohio State President Michael V. Drake released a statement vehemently denouncing McMurphy's report.
We stand by @OSUCoachMeyer and strongly refute the reported allegations. https://t.co/zra6D7u66s pic.twitter.com/yHqd18AsKH

— Michael V. Drake (@OSUPrezDrake) November 13, 2018
Drake's statement followed multiple Ohio State players coming to Meyer and Smith's defense. A number of former players also chimed in, including linebackers Joshua Perry and Darron Lee along with defensive end Nick Bosa who left the team earlier in the year to focus on professional aspirations.
Minutes after Drake's comments, athletic director Gene Smith also released a statement condemning McMurphy's report and voicing his support of Meyer.
"The accusations made today by Brett McMurphy regarding our coach and the reasons for the transfer of Trevon Grimes are unequivocally false," he said in the press release. "Urban Meyer embraces diversity and would absolutely never support an environment of racism. It simply isn't tolerated here. And as an African-American, football player and collegiate administrator, I personally can say that our coaches, student-athletes and support staff know there is no place for any such behavior within our programs, at The Ohio State University or anywhere."