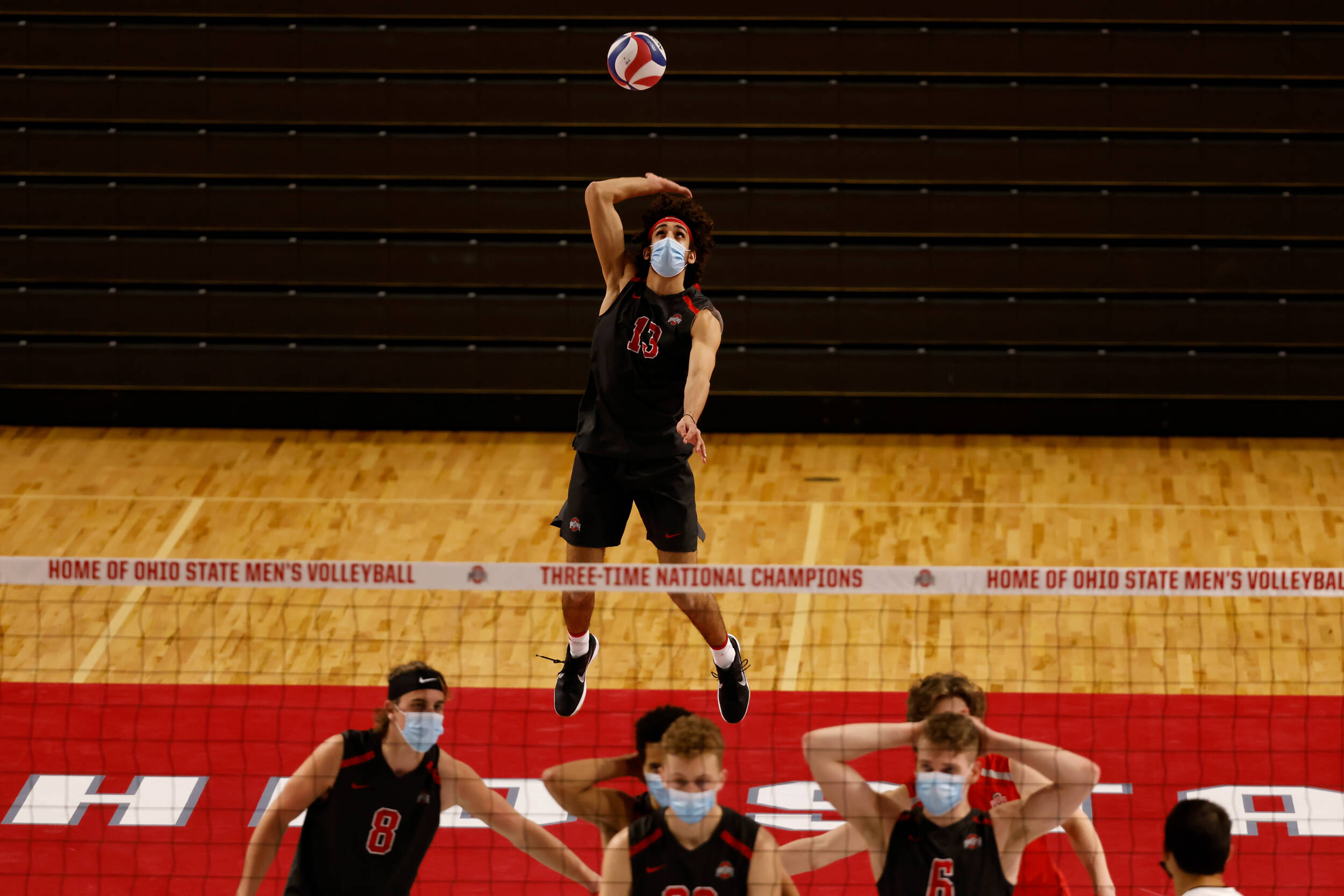 Ohio State men's volleyball freshman outside hitter Sotiris Siapanis was named an American Volleyball Coaches Association (AVCA) All-America Honorable Mention on Monday after a strong freshman season with the Buckeyes. He's the 17th Ohio State player to claim All-American honors in program history and the first since Jake Hanes in 2019.
A native of Limassol, Cyprus, Siapanis was an immediate star for his new team in Columbus. Serving as an outside hitter, racking up 4.12 kills per set (good for eighth nationally) and 4.60 points per set (14th). He was 15th in hitting percentage at .356.
For his play, he was also selected as the MIVA Newcomer of the Year and to the All-MIVA First-Team, making him just the fifth Buckeye to accomplish the former, and the first under head coach Kevin Burch.
Although the freshman shone brightly for the Buckeyes, the rest of the team had more struggles. Ohio State finished the season at 9-10 after a loss in the first round of the MIVA conference tournament to Ball State, 3-1. OSU will look to build around Siapanis moving forward as it returns a far more experienced team for the next season, tentatively set for the fall.