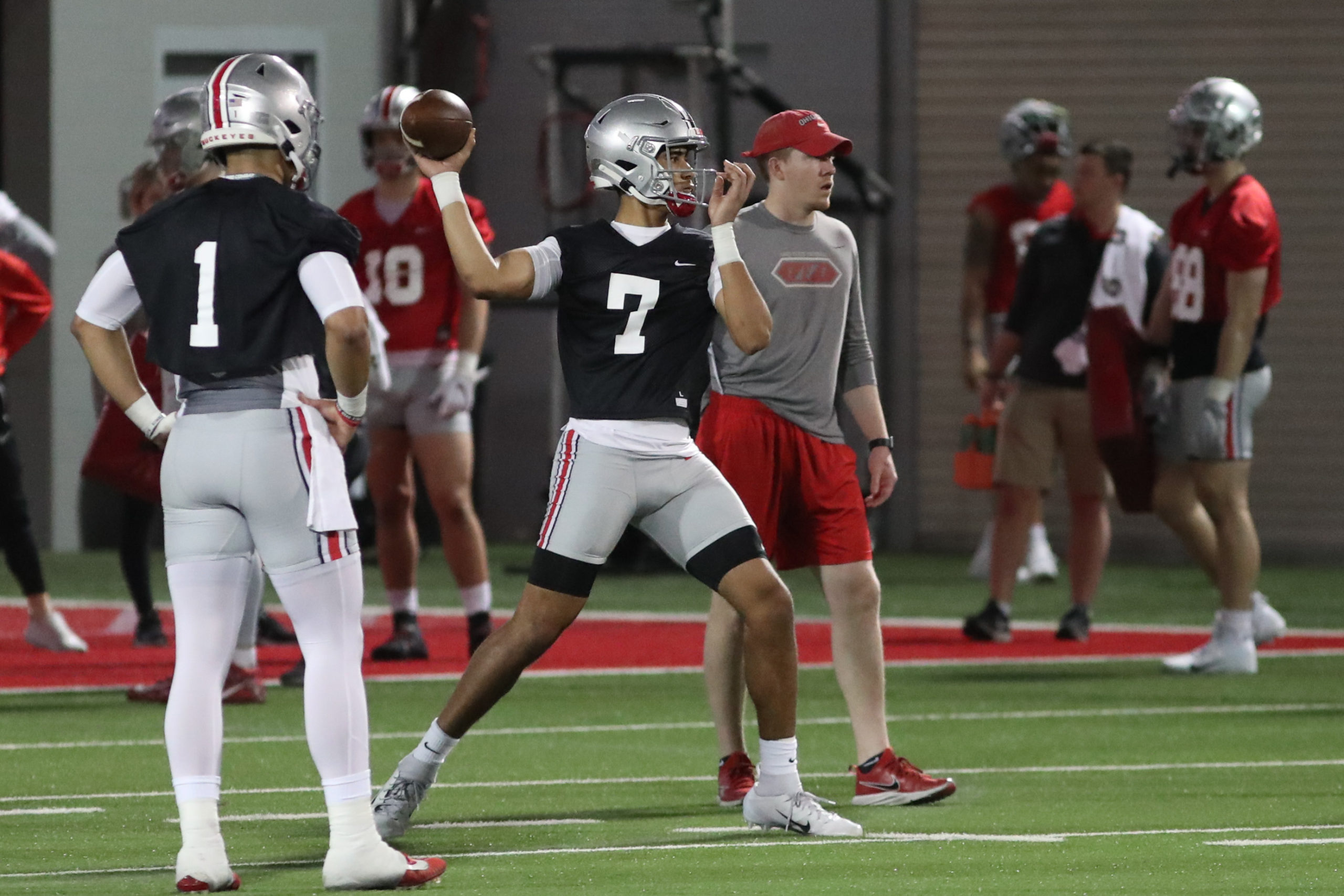 Having taken in all the developments of the spring, both ESPN and The Athletic released their updated college football rankings Tuesday.
ESPN's Take:
While ESPN points out there is still uncertainty at the quarterback position for the Buckeyes, they still like what they were able to see of running back TreVeyon Henderson and defensive end Jack Sawyer.
At the same time, they were willing to give the defense the benefit of the doubt, because they were unable to watch injured starting cornerbacks Sevyn Banks and Cameron Brown and suspended safety Marcus Hooker.
The end result is that ESPN ranked Ohio State No. 5, behind Oklahoma, Alabama, Georgia and Clemson.
The Athletic's Viewpoint:
Meanwhile, The Athletic (subscription required) has just slightly higher expectations of the Buckeyes. They rank OSU No. 4 with Alabama, Georgia and Oklahoma rounding out the top 3.
Writer Stewart Mandel believes C.J. Stroud has the edge at quarterback and will be surrounded by weapons.
Mandel also thinks the defensive line has standout talent, and he is intrigued by what Ohio State is doing with the bullet position. However, he concedes there are concerns in regards to the Buckeye secondary.