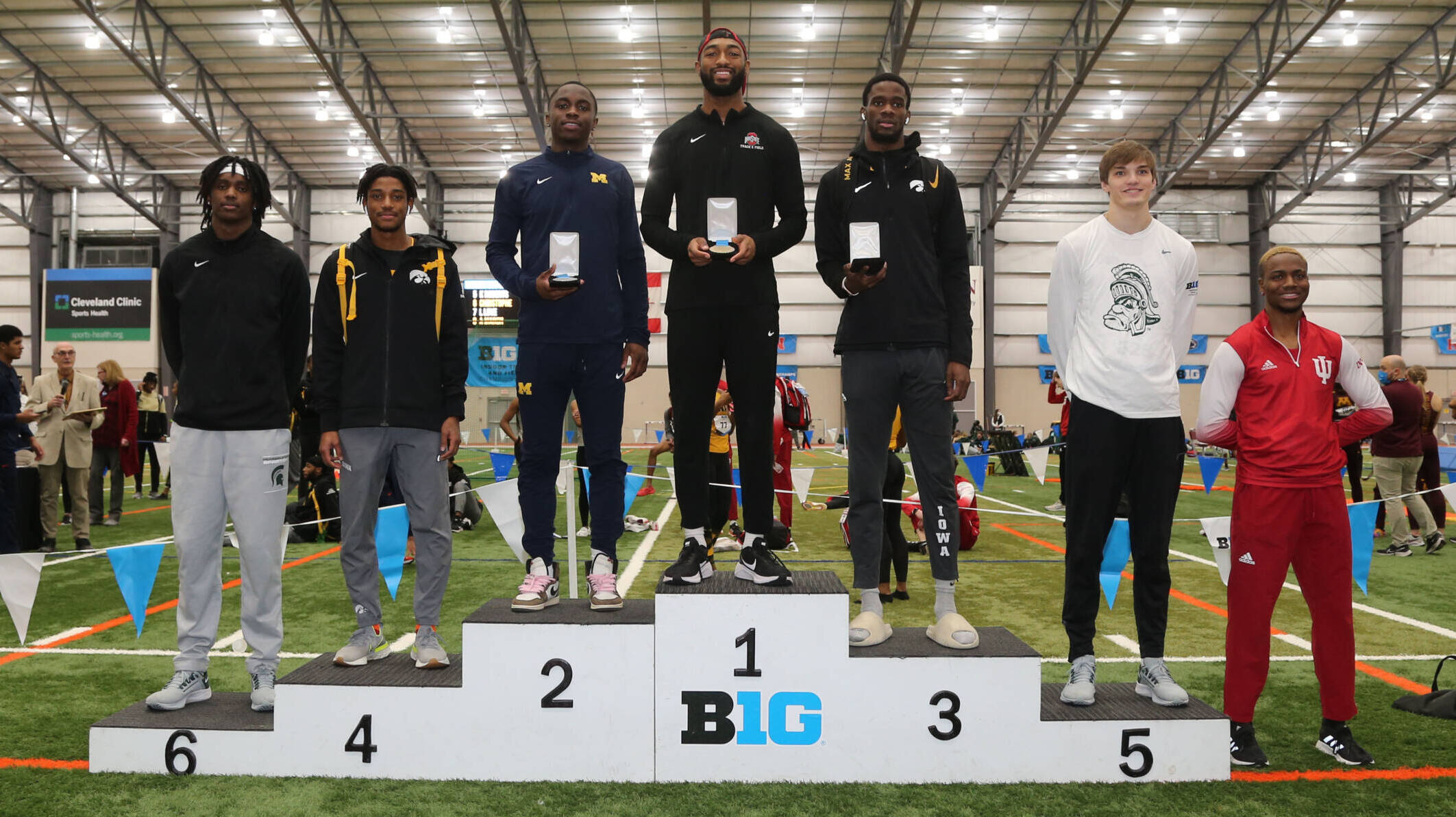 Ohio State's men's and women's track teams thrived at the Big Ten Indoor Championships, wrapping up on Feb. 26 with a No. 2 finish for both teams in their respective team standings. The men finished behind only Iowa, which finished with 117 points to Ohio State's 102, while the women scored 94 points to clock in behind Minnesota and its 102 points.
Tyler Johnson led the way for the men's team, claiming the men's 400-meter championship in 45.31 seconds (the fastest of the Big Ten season) and the 200-meter title in 20.73 seconds. The event was especially kind to the Buckeyes, as Avavia Battle claimed it on the women's side in 22.39, the fourth-fastest 200m time in women's collegiate history and a new Big Ten Championship record. She also won the 60-meter title in 7.28 seconds.
Among the other title winners for the Buckeyes, Jaimie Robinson won the women's triple jump, leaping 13.02 meters, while Leo Uusimaki of the men's team won the heptathlon competition with 5,789 points, claiming victory in the 60m hurdles with an 8.17-second showing and in the pole vault, launching 5.10 meters.
Elsewhere, both 4x400m relay teams claimed silver, Eric Harrison took silver behind Johnson in the 200m, Bryannia Murphy did the same with Battle in the 400m, Nick Miller took second in the men's 800-meter and Aziza Ayoub took third on the women's side.
Luke Bendick, Johnson and Uusimaki were named first-team selections on the men's side while Zidane Brown, Tyrese Fajardo, Harrison, Donnie James, Miller and Armani Modeste on the second team. Adelaide Aquilla, Battle and Robinson earned the highest honors on the women's post-championship teams, with Yanique Dayle, Murphy and Jaydan Wood on the second team.