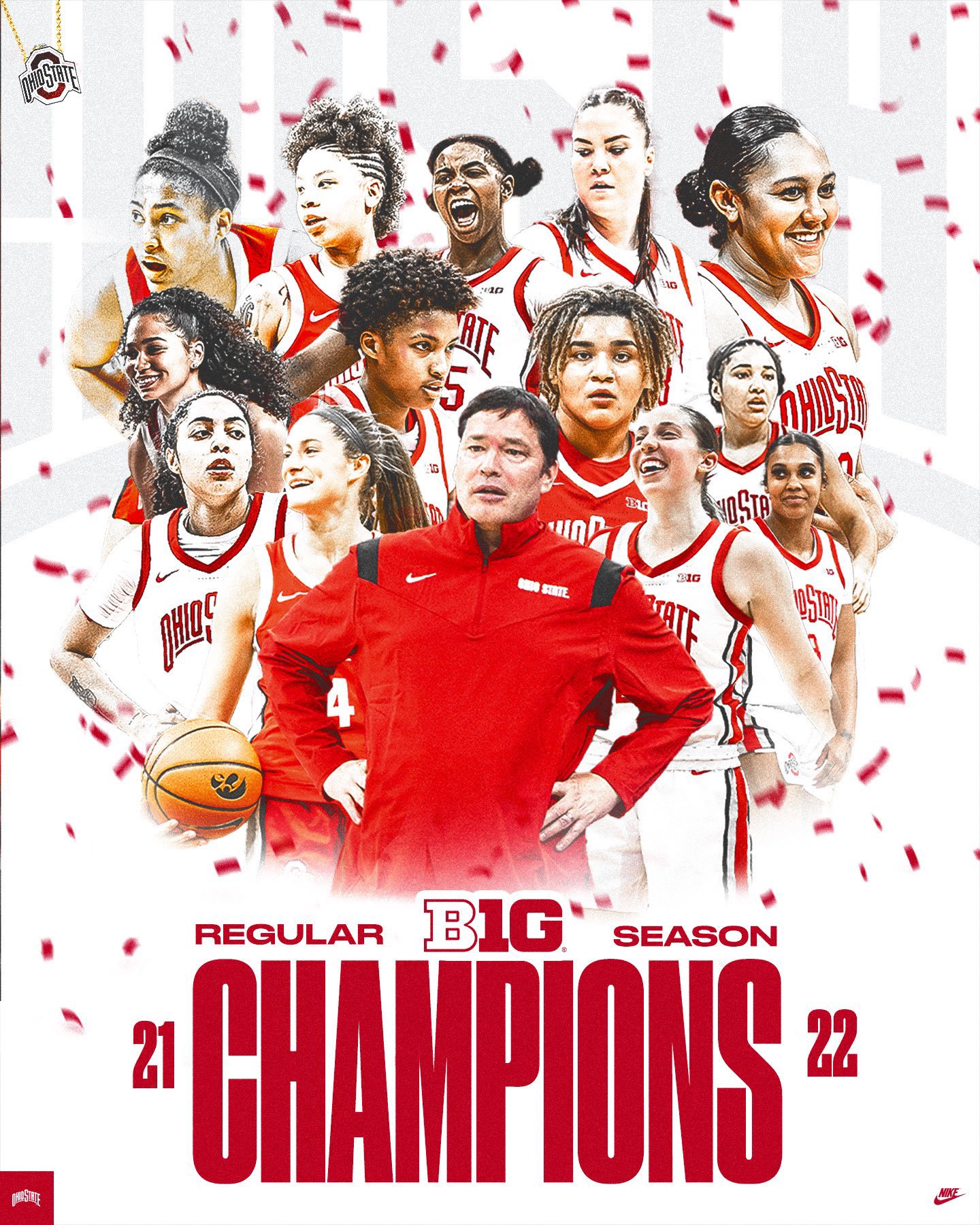 Ohio State entered Sunday needing to beat Michigan State and for Iowa to defeat Michigan to take home a share of the Big Ten regular-season championship, and everything went to plan as the Buckeyes and Hawkeyes were named Big Ten regular-season co-champions.
The Buckeyes finished the regular season with a 22-5 overall record and a 14-4 record in the conference, while the Hawkeyes were 20-7, also finishing 14-4 in the conference.
It's the first regular-season title for Ohio State since 2018, and the first for Iowa since 2008, two teams that trailed in the standings for the majority of the regular season. Indiana stood atop the standings for most of the season but dropped four of its last five.
Michigan filled that spot as the Hoosiers faded down the stretch, but the Wolverines also had difficulties, winning just two of their last five. With five teams – those listed as well as Maryland – in contention for the regular-season title, it was a heated race down the stretch, but Iowa and Ohio State did what they needed to take home the conference title.
While they are co-champions, Ohio State will be the No. 1 seed in the Big Ten Women's Basketball Tournament due to its win over Iowa earlier this season. The full bracket is not yet set, but the Buckeyes will face either No. 8 Michigan State or No. 9 Purdue on Friday, receiving a double-bye through the first two rounds.
The Big Ten Women's Basketball Tournament will begin Wednesday, March 2, and last through the championship game on Sunday, March 6.