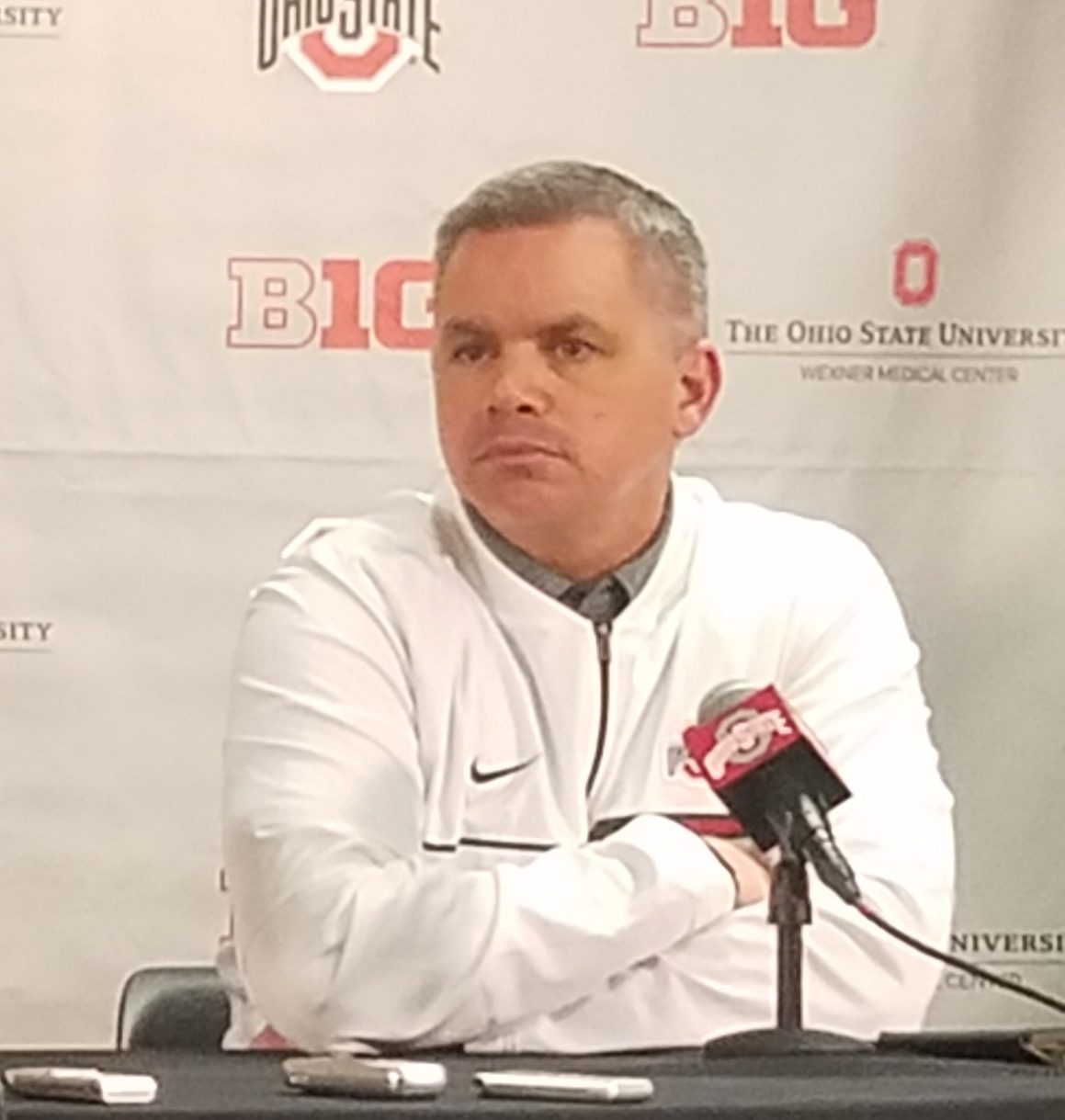 For the first time this season, the Ohio State basketball team has cracked the Associated Press top-25.
After wins over Creighton and South Carolina State last week, the Buckeye checked in at No. 23 in the country on Monday after being unranked for the first two weeks of the season. Ohio State last appeared in the AP top-25 in the final poll of the 2017-18 season, when it finished No. 17 in the nation.
The Buckeyes sit at 4-0 on the season and are set to return to action Tuesday for a home tilt against Samford. The Bulldogs are 5-0 on the season and most recently defeated Cleveland State, 73-60, on Sunday.
Other Big Ten teams to crack the top-25 include; No. 9 Michigan, No. 11 Michigan State, No. 20 Iowa, No. 24 Purdue and No. 25 Wisconsin.
The full AP top-25 can be seen below.
AP Poll

| RANK | TEAM | RECORD | PTS | 1st VOTES | PREV |
| --- | --- | --- | --- | --- | --- |
| 1 | DUKE | 3-0 | 1,564 | 53 | 1 |
| 2 | KANSAS | 3-0 | 1,510 | 7 | 2 |
| 3 | GONZAGA | 3-0 | 1,437 | – | 3 |
| 4 | VIRGINIA | 3-0 | 1,299 | 2 | 4 |
| 5 | TENNESSEE | 3-0 | 1,281 | 1 | 5 |
| 6 | NEVADA | 3-0 | 1,253 | – | 6 |
| 7 | NORTH CAROLINA | 4-0 | 1,246 | – | 7 |
| 8 | AUBURN | 3-0 | 1,123 | – | 9 |
| 9 | MICHIGAN | 5-0 | 1,021 | – | 18 |
| 10 | KENTUCKY | 3-1 | 980 | – | 10 |
| 11 | MICHIGAN STATE | 3-1 | 937 | – | 11 |
| 12 | KANSAS STATE | 4-0 | 889 | – | 12 |
| 13 | VIRGINIA TECH | 4-0 | 849 | – | 16 |
| 14 | FLORIDA STATE | 2-0 | 794 | – | 14 |
| 15 | MISSISSIPPI STATE | 3-0 | 619 | – | 17 |
| 16 | CLEMSON | 3-0 | 462 | – | 19 |
| 17 | UCLA | 3-0 | 430 | – | 20 |
| 18 | TCU | 3-0 | 388 | – | 21 |
| 19 | LSU | 4-0 | 358 | – | 22 |
| 20 | IOWA | 4-0 | 354 | – | – |
| 21 | OREGON | 3-1 | 325 | – | 13 |
| 22 | BUFFALO | 3-0 | 240 | – | 25 |
| 23 | OHIO STATE | 4-0 | 222 | – | – |
| 24 | PURDUE | 4-1 | 199 | – | 23 |
| 25 | WISCONSIN | 3-0 | 150 | – | – |