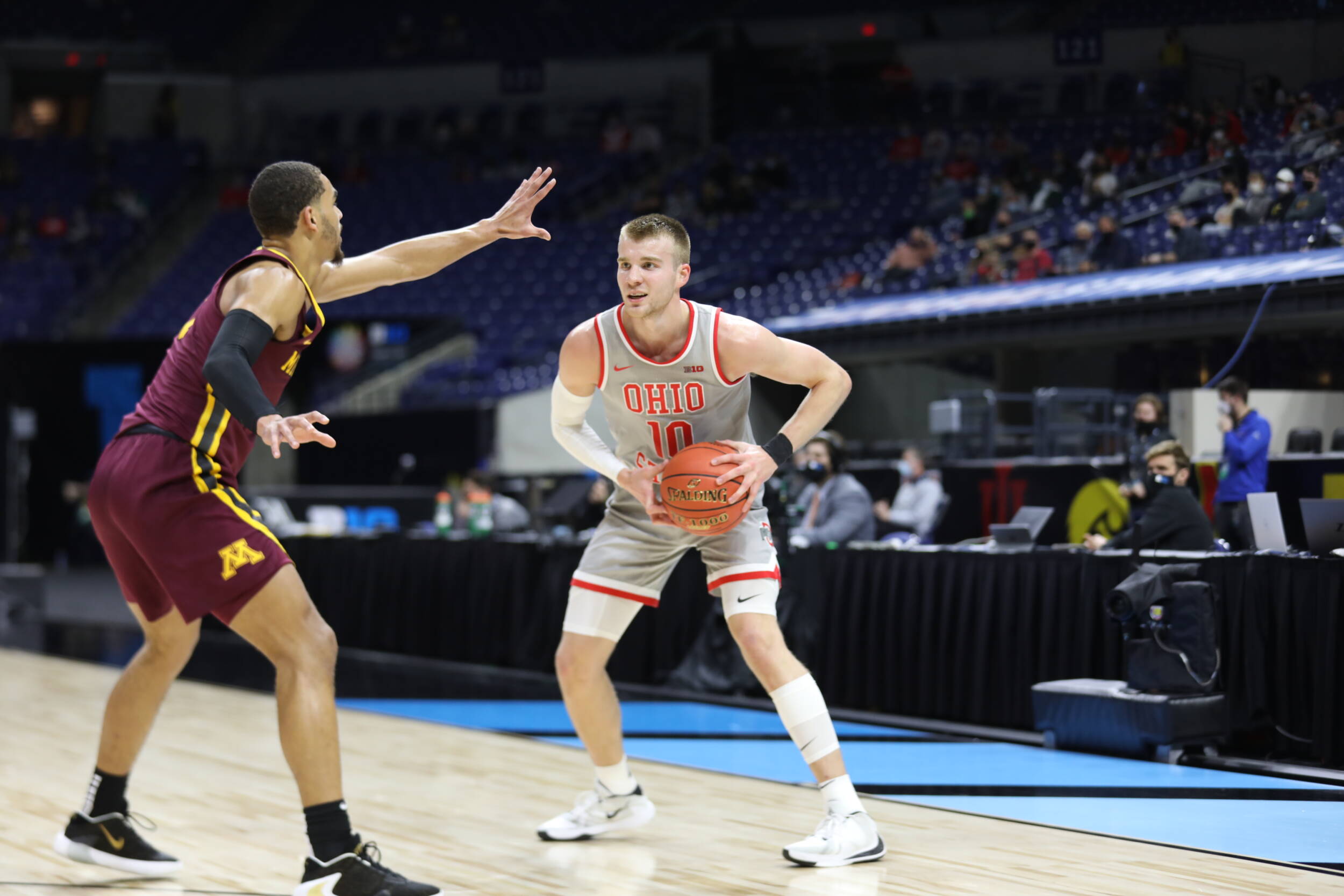 Ohio State celebrated the university's summer commencement on Sunday, with 29 current and former student-athletes among those honored at The Schottenstein Center.
Student-athletes from 17 different sports were recognized, including men's basketball's Justin Ahrens and Jimmy Sotos, as well as Jeremie Simmons, who played at Ohio State from 2008-10 and returned to the university for his degree.
Other sports with several student-athletes included:
Men's track and field's – Amir Meets and Kainnan Ramsey.
Men's wrestling – Jason Hubbard and Rocky Jordan.
Women's hockey – Emily Curlett and Allexan Templeman. They were a member of Ohio State's team that won the program's first national championship.
Softball – Alexis Handley and Jaycee Ruberti.
Women's synchronized swimming – Laila Huric and Rachel Jager. They were part of Ohio State's synchronized swimming team that won the program's 33rd national championship this past season.
Women's track and field – Lynea Miller, Alyssa Marsh, Alexus Myles and Mallory Mulzer (also cross country).
Women's volleyball – Gabrielle Gonzalez and Kylie Murr.
Remaining student-athletes who earned their degrees included men's gymnastic's Angel Leon, men's soccer's Abdirizak Mohamed, men's swimming's Trahern Gribble, women's golf's Shotika Phadungmartvorakul, women's lacrosse's Alexandra Beekhuizen, women's soccer's Maciah Lipsey and women's tennis' Isabelle Boulais.