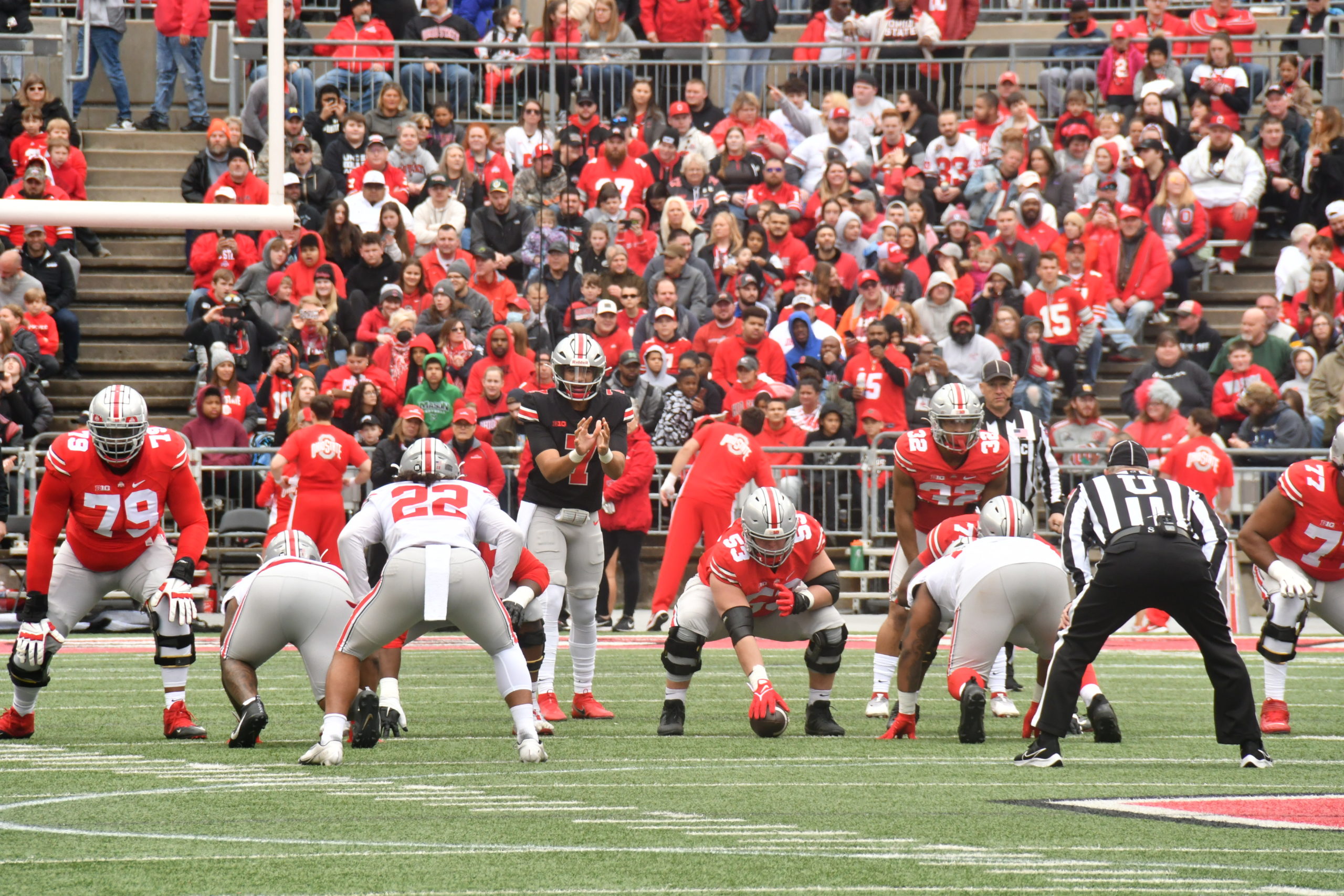 The preseason USA Today Coaches Poll was released on Monday, and Ohio State checks in at No. 2 with the season just weeks away.
The Buckeyes are ranked second behind Alabama, who received 54 of 65 first-place votes. Ohio State received five first-place votes, and No. 3 Georgia received six first-place votes.
The top 10 is rounded out by Clemson, Notre Dame, Michigan, Texas A&M, Utah, Oklahoma and Baylor, of which the Buckeyes will match up with the Fighting Irish and Wolverines.
Ohio State's other opponents within the top 25 include No. 14 Michigan State and No. 20 Wisconsin. Iowa and Penn State were the top teams receiving votes (248 and 246, respectively, behind No. 25 Houston with 257 points) that were outside of the top 25.
The Buckeyes began last season's coaches poll at No. 4, and ended the season at No. 5 after dropping as low as No. 12 following Ohio State's loss to Oregon early in the year.
Here is the full preseason list:
| | | |
| --- | --- | --- |
| Rank | Team (First-Place Votes) | Pts. |
| No. 1 | Alabama (54) | 1634 |
| No. 2 | Ohio State (5) | 1564 |
| No. 3 | Georgia (6) | 1542 |
| No. 4 | Clemson | 1356 |
| No. 5 | Notre Dame | 1284 |
| No. 6 | Michigan | 1232 |
| No. 7 | Texas A&M | 1219 |
| No. 8 | Utah | 1134 |
| No. 9 | Oklahoma | 1027 |
| No. 10 | Baylor | 891 |
| No. 11 | Oklahoma State | 859 |
| No. 12 | Oregon | 734 |
| No. 13 | NC State | 726 |
| No. 14 | Michigan State | 711 |
| No. 15 | USC | 602 |
| No. 16 | Pittsburgh | 450 |
| No. 17 | Miami (Fla.) | 433 |
| No. 18 | Texas (1) | 383 |
| No. 19 | Wake Forest | 381 |
| No. 20 | Wisconsin | 369 |
| No. 21 | Kentucky | 353 |
| No. 22 | Cincinnati | 339 |
| No. 23 | Arkansas | 334 |
| No. 24 | Mississippi | 327 |
| No. 25 | Houston | 257 |