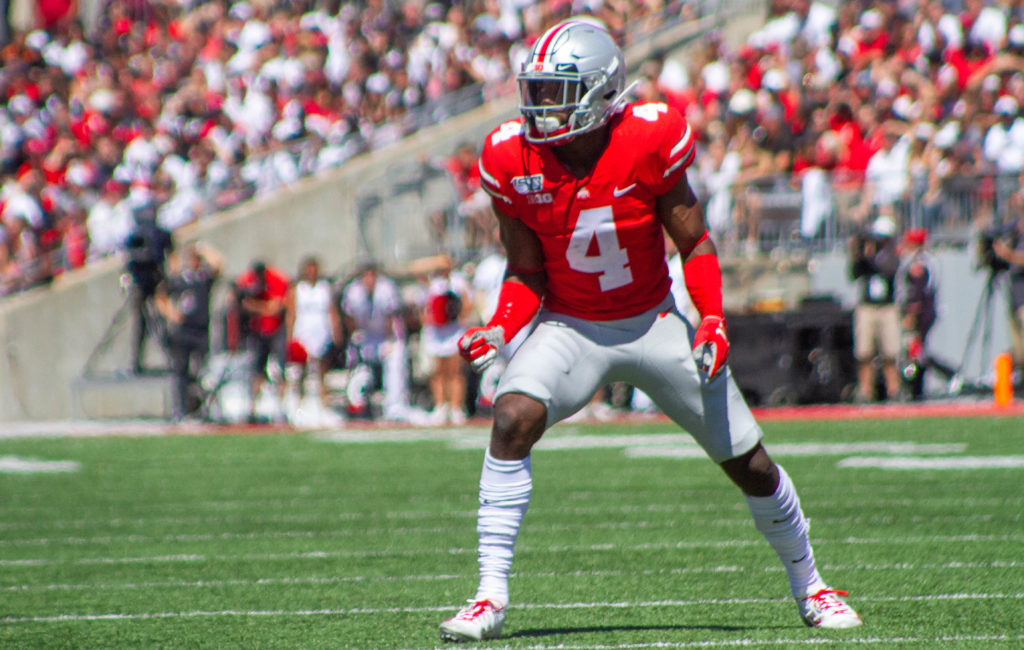 Ohio Stadium played host to Ohio State's spring commencement ceremony on Sunday and 194 current and former student-athletes received their degrees.
Fourteen football players earned their degrees, including Ryan Batsch (finance), Cameron Brown (human development and family science), Robert Cope (hospitality management), Aaron Cox (food, agricultural and biological engineering), Dominic DiMaccio (consumer and family financial services), Jordan Fuller (marketing), Dallas Gant (finance), Marcus Hooker (human development and family science), Jack Jamieson (logistics management), Javontae Jean-Baptiste (human development and family science), Cade Kacherski (finance), Lloyd McFarquhar (communications), Carlos Snow (sociology) and Taron Vincent (sport industry).
Five in the men's basketball program received their degrees – Joey Brunk (criminal justice administration certificate), Harrison Hookfin (biology), Justice Sueing (psychology), Seth Towns (master's in kinesiology) and Kyle Young (master's in kinesiology) – while two in the women's basketball program earned their degrees on Sunday: Rebeka Mikulasikova (fashion and retail studies) and Jacy Sheldon (psychology).
Among the 194 graduates, it includes a Super Bowl champion in Fuller as well as several Olympians, All-Americans and national and conference champions, including:
Adelaide Aquilla, 2020 Olympian and 2021 NCAA and Big Ten Indoor and Outdoor Shot Put Champion who was named Big Ten Indoor (2021-22) and Outdoor (2021) Field Athlete of the Championships and Field Athlete of the Year. She is also a five-time All-American in the shot put.
Seven member of the Ohio State women's hockey national championship team earned their degrees including Madison Bizal, Andrea Braendli, Sophie Jaques, Paetyn Levis, Gabriella Rosenthal, Sara Saekkinen and Eve Savander.
Mac Podraza, a member of the women's volleyball team who was part of the 2022 Women's Collegiate National Team was earned Third-Team AVCA All-American honors in 2021. She has also earned two-time all-region and all-conference honors.
Four-time women's swimming Big Ten champion Kristen Romano and diver Joey Canova, the 2021 Big Ten Champion in the three-meter dive.
Fencer Camilla Rivano, a four-time All-American, three-time conference champion and four-time all-conference selection who finished third at the 2022 NCAA Championships.
Men's gymnast Jesse Tyndall, who was named an All-American in 2021 and is a two-time First Team All-Big Ten selection.
Four members of the 2022 synchronized swimming national championship team, including Camryn Carrasco, Cassie Neeley, Haley Watson and Paula Luis.
Three-time team national champion in pistol Samuel Gens, who also won an individual national title in 2019.