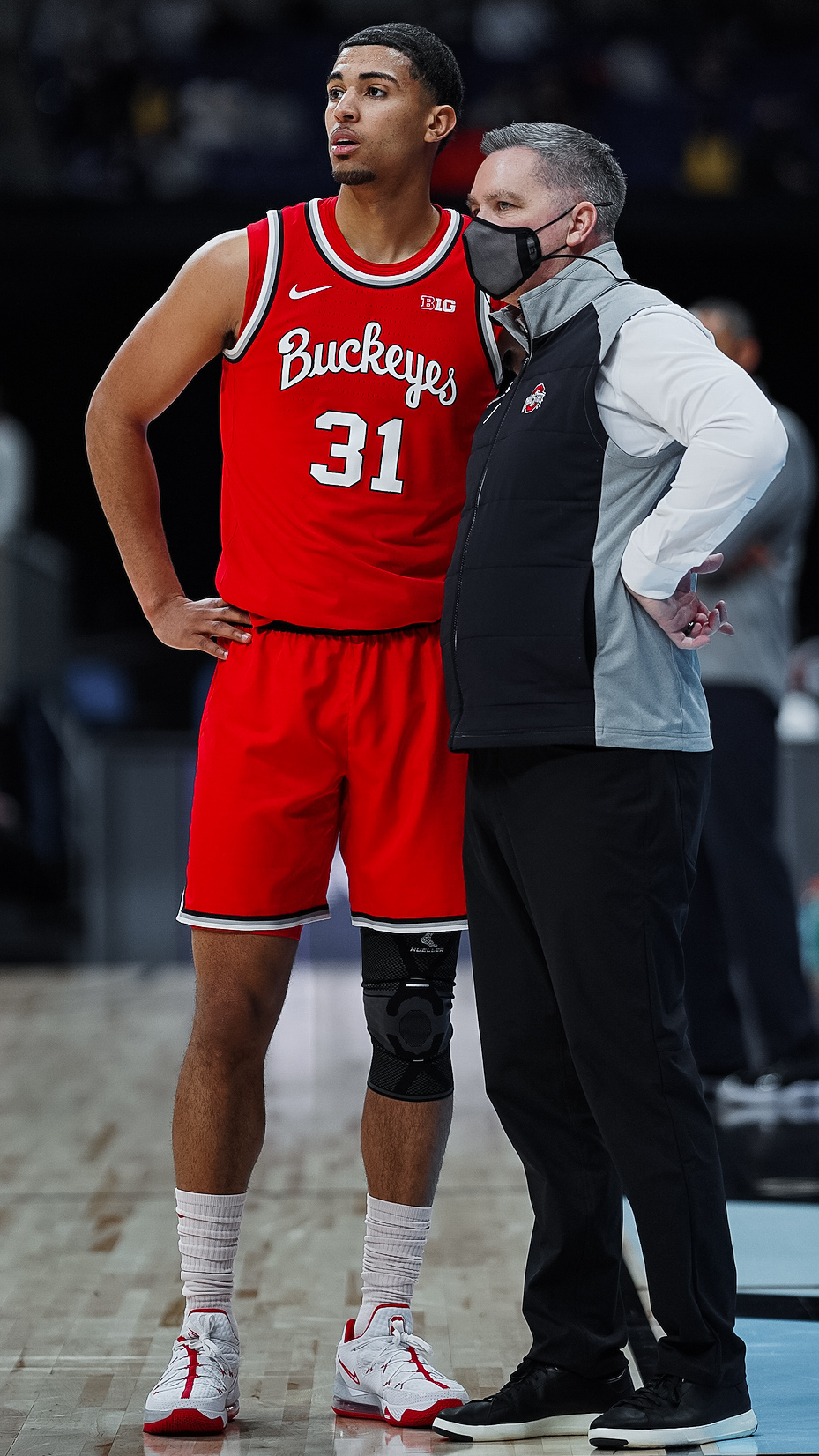 Ohio State senior forward Seth Towns is going under the knife again. After a knee injury at Harvard derailed his career with the Crimson and frequently interrupted his first season with Ohio State in 2020-21, the Buckeye forward is undergoing a major surgery again, this time on his back for an unspecified issue, per an Ohio State release. He's expected to return this season but will miss "three to four months," likely meaning a December return to play.
"Seth Towns will undergo back surgery soon and is likely to return this season within three to four months," an Ohio State release announced.
Towns missed both the 2018-19 and 2019-20 seasons with his knee injury before arriving at Ohio State, and worked hard to rehab it enough to contribute for the Buckeyes last season. Still, Ohio State kept him on a tight minutes limit, playing him just under 11 minutes per game as a reserve forward to fill in for Justice Sueing or E.J. Liddell.
His shooting stroke was apparent, as he hit 42 percent of his shots from the field and 34 percent from three-point range, but he averaged just 3.8 points per game and took only three shots per contest.
He was focusing on getting fully healthy this offseason as he prepared to step into an increased role for the Buckeyes this winter.
"I think his offseason is critical," head coach Chris Holtmann said. "He's just got to get fully healthy. I was really proud of Seth this year.
"He helped us win games. I'm excited about what's next for him. I think his offseason is as critical as anyone on our team."