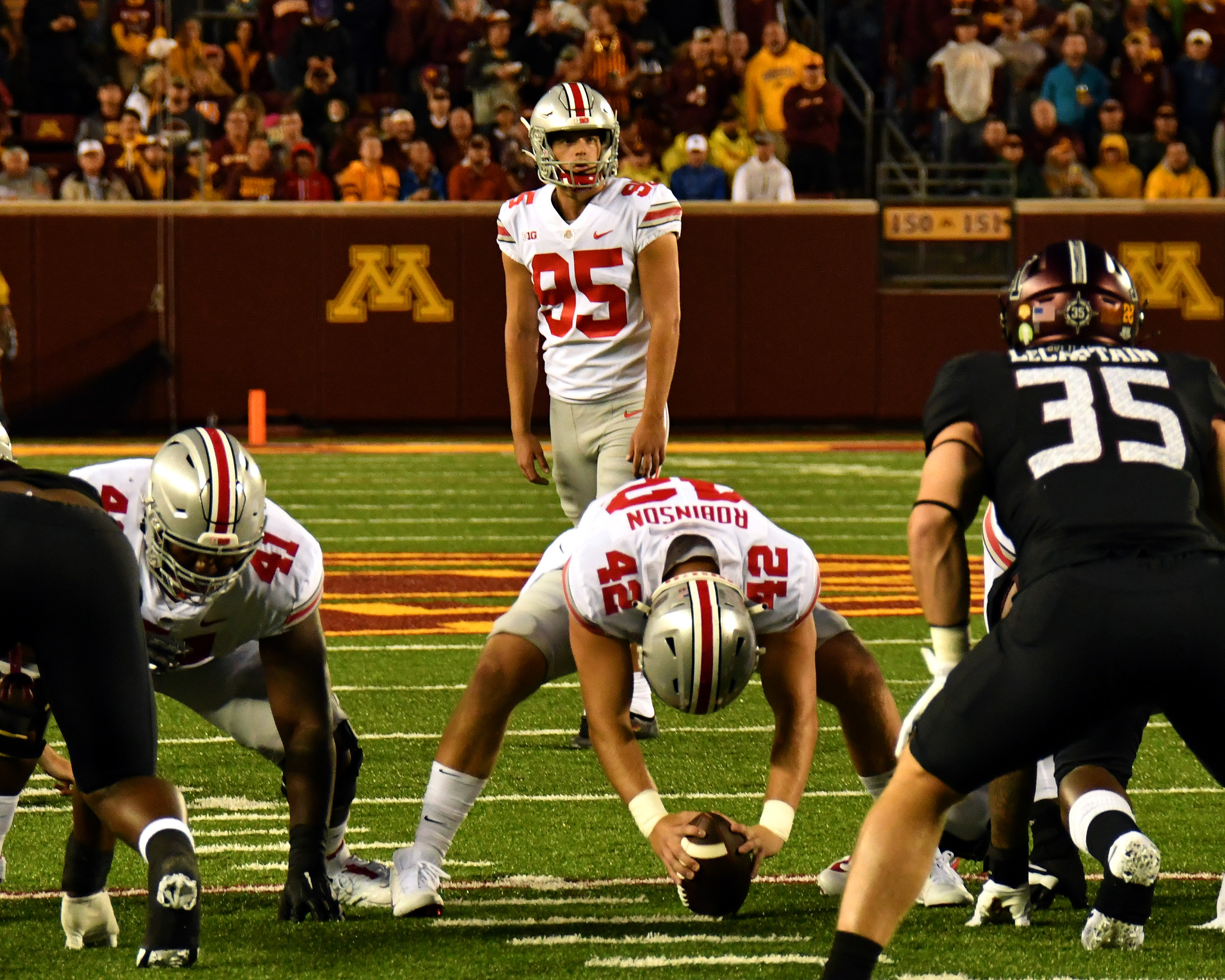 After a season-opening win against Minnesota on Thursday night, Ohio State moved to No. 3 in the latest Associated Press Top 25, released on Tuesday.
Alabama received 59 of a possible 63 first-place votes — a sizable increase from the 47 it garnered in the preseason. In their first game, the Crimson Tide blew out Miami 44-13 behind a record-breaking performance from quarterback Bryce Young. The second-year signal-caller completed 27 of 39 passes for 344 yards and four touchdowns.
Georgia climbed three spots to No. 2 after defeating Clemson 10-3. The Bulldogs claimed their first regular-season win over an AP top-five opponent since it beat Florida in 2012. The Tigers fell three spots to No. 6.
Ohio State holds the third spot, followed by Oklahoma, which fell from No. 2 to No. 4 after struggling against Tulane — the Sooners escaped with a 40-35 win in Norman, Okla., but it took all 60 minutes.
Texas A&M, Clemson, Cincinnati, Notre Dame, Iowa State and Iowa round out the top 10. With five ranked matchups, three losses by ranked teams to unranked opponents and several close games, college football's opening weekend created significant movement in the first in-season poll.
Here is the full AP Top 25:
Alabama (59)
Georgia (4)
Ohio State
Oklahoma
Texas A&M
Clemson
Cincinnati
Notre Dame
Iowa State
Iowa
Penn State
Oregon
Florida
USC
Texas
UCLA
Coastal Carolina
Wisconsin
Virginia Tech
Ole Miss
Utah
Miami
Arizona State
North Carolina
Auburn
Ohio State will host No. 12 Oregon on Saturday. The Ducks survived an early-season upset bid from Fresno State in their first game. Still, they remain a challenging non-conference opponent for the Buckeyes this weekend.